Chips with Everything
DZone's Guide to
Chips with Everything
A number of high-tech companies are extending themselves beyond software and are building their own silicon chips to optimize performance and cut costs.
Join the DZone community and get the full member experience.
Join For Free
Sensu is an open source monitoring event pipeline. Try it today.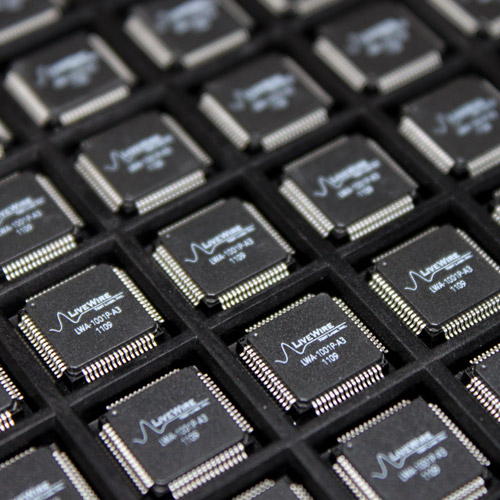 By LiveWireInnovation [ CC BY-SA 3.0], from Wikimedia Commons
Increasing numbers of technology companies have said that they plan to manufacture their own chips to give them greater control over AI product development. Chips that are tailored specifically for AI applications can beat less specialist chips in terms of power consumption and processing speed. A generalized GPU will take multiple steps to achieve a result that an AI-optimised chip can achieve in a single step. Companies that can afford to design and build their own silicon for their own very specific tasks are increasingly set to break reliance upon the incumbent chipmakers like Intel, Qualcomm, and Nvidia.
Google is building AI chips (the tensor processing unit or TPU) and will make access available through its cloud-computing service. The company is venturing into AI-focused hardware and cloud services to speed up its own services such as search, speech recognition, translation, and image processing.
Apple has for some time been designing new chips for its mobile products, and has recently been reported to be planning to use its own chip in desktop computers, which currently use chips built by Intel.
Last week, Bloomberg reported that Facebook is forming a team to design its own chips, potentially to speed up its AI in software or power new hardware, such as mobile products, a later generation of its Oculus VR headset or smart speaker.
Alibaba recently announced that it is building a neural network chip (an NPU) in China to handle AI tasks like image and video analysis. The firm says its performance will be 10 times that of a CPU or GPU performing the same task, although it is questionable if this is valid since the architecture of CPU and GPU chips are not comparable with an NPU. However, even if the performance gains aren't as spectacular as reported, the business gains will be significant. China is reported to spend over $180 billion a year importing integrated-circuit chips, so the opportunity to build chips on home soil is likely to be very appealing indeed.
Topics:
silicon chip ,artifical intelligence ,performance optimization ,gpu ,cpu ,google ,facebook ,apple ,intel ,nvidia
Opinions expressed by DZone contributors are their own.
Performance Partner Resources
Performance Partner Resources