Choosing the Right App Monetization Strategy
DZone's Guide to
Choosing the Right App Monetization Strategy
You've worked hard on your mobile app. Now that you've released it, you want to make sure it gets viewed and can make you money.
Join the DZone community and get the full member experience.
Join For Free
Your app is as successful as you want to make it. The first thing that you need to understand is that your app monetization strategy needs to take into account different factors like app type and app audience. Statistics reveal that more than 70 percent times that a person uses his mobile phone is not to make a call but to use an app! With apps becoming an indispensible part of smartphones, developing an app seems the next best thing to do!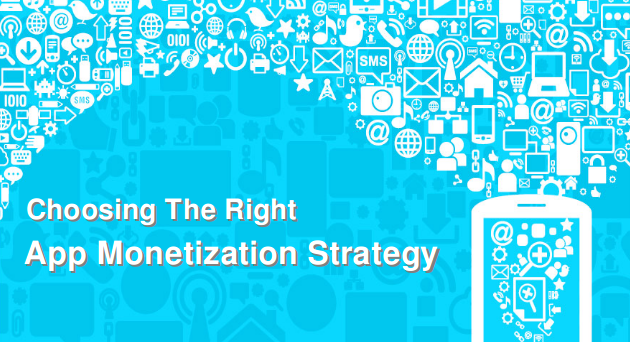 Understanding the Audience
If you are building an app and wish to monetize it right, you can choose which app monetization strategy is perfect for you by answering these simple questions:
What kind of problem is the app trying to solve and how?

Why is your app special and why should people purchase it?

What are the things your app users would readily pay for?

What are the strategies used by competing apps and how effective are these strategies?
Moreover, as an app developer you must work out a balance where you gain users and at the same time earn revenue as planned. Some strategies allow the app to earn a good amount of money by engaging loads of users while other strategies work in a manner where tons of users first download the app and the profits come in later. If you can truly afford to concentrate on getting users first and then earn from them, it might just be worth it!
It is essential to remember that even before your app is launched in the app store, the app monetization strategy should be decided and built in the app. Though the strategy can be altered or completely changed in the future, an app developer should launch an app which is both amazing and earns revenue in the future.
Great App Monetization Strategies
Many of the strategies are well tested to offer results. Here are some app monetization strategies:
Paid App – One of the most common and obvious strategies to earn from your app is by charging for it. A user will only purchase your app if it is highly recommended or has great features.

In-app Advertising – Most free apps use this strategy as they cannot make users pay for the app but use advertisements for app monetization purposes. These ads must be critically incorporated in order to maintain user experience.

Freemium – The user starts using basic features for free but some of the premium ones are locked and the user has to pay to unlock them. Users are first attracted to your 'free' app, become engaged and pay for additional tools within the app.

Subscriptions – In this strategy, instead of locking the features, the app developer locks the content. The user uses a specific amount of content for free after which he pays subscription to use more content.

In-app Purchase – Such a strategy works for both freemium and paid apps and allows the user to purchase more and more physical and virtual goods to reach higher levels easily.

Incentivized Advertising – Being the newest of them all, this strategy is all about partnering up with advertisers who reward your users every time they complete a specific in-app action.
Understanding the Problems
You need to understand that there is a fine line between your desire to earn revenues and using app monetization strategies. You really cannot afford to lose out on users – something that can happen with deteriorating user experience.
The first priority would be to gather as many users as you possibly can. This can be done by ensuring that you get the maximum number of downloads. An important thing to remember when it comes to app monetization strategies is the fact that you need to plan everything out from before. Your app monetization strategies need to be in place before launching the app in the app store.
One of the most common ways to gather revenue is to mix ads with your app. So, your app is completely free but users will be required to view ads time to time. Too much of the ads will mean that users might not think twice before uninstalling the app. Facebook for instance, displays ads to gather revenue and the social networking platform actually makes billions of dollars in revenue each year by doing so. With mobile users becoming more than that of those using PC's, you're sure to benefit from giving advertising space in your app. Most companies want to get noticed through mobile, and no matter what platform you're using to display apps, the more the number of downloads, the more the revenue.
That is not to say that the other app monetization strategies do not work. A freemium model is well known for its benefits, but it has been tested to be more successful among iOS users than say Android or Windows ones. No matter what app monetization strategy you use, remember that you will need to look at user engagement. Earning revenue at the cost of user experience can quickly backfire, even before you know it.
Topics:
monetization ,mobile ,marketing
Opinions expressed by DZone contributors are their own.