Cloud Advancements of 2017-2018
DZone 's Guide to
Cloud Advancements of 2017-2018
Take a trip down memory lane as we review some of most important advancements in cloud computing by the largest three vendors.
Join the DZone community and get the full member experience.
Join For Free
There were some serious cloud advancements in 2017 and 2018 that might have gone undetected by you. We briefly review the ones we consider to be the most important.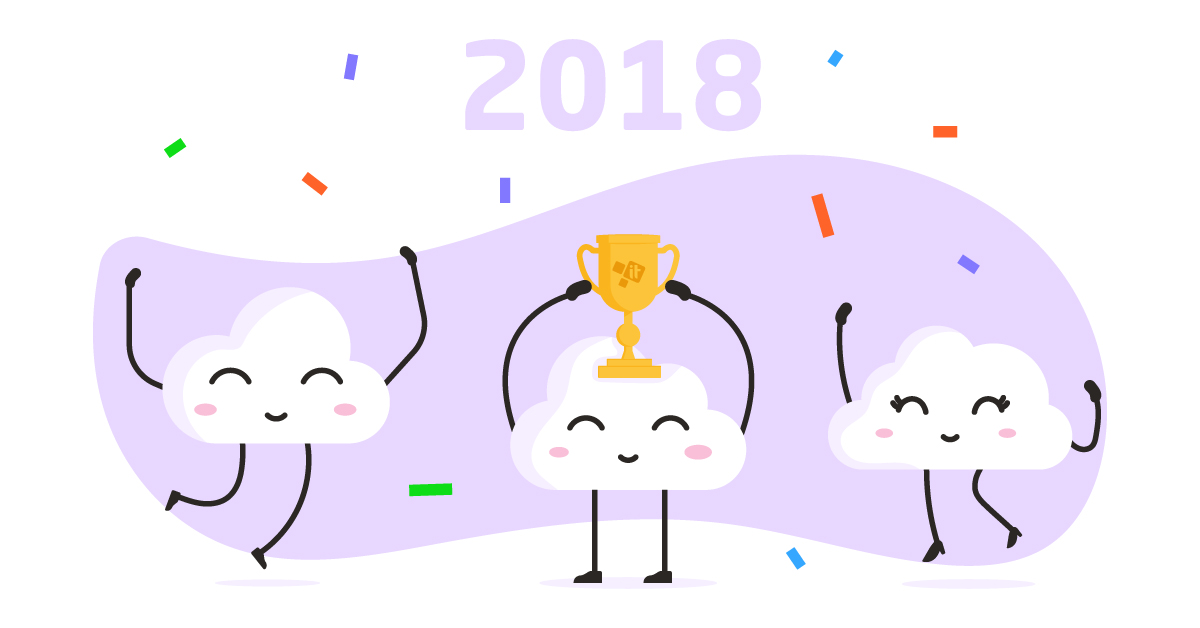 The Big Three of Cloud Service Providers — namely, AWS, Azure, and GCP — are the driving forces of modern IT evolution. They are closely followed by IBM, Oracle, Alibaba and the rest of the vendors, yet the most groundbreaking advancements in the public cloud field come from these three providers.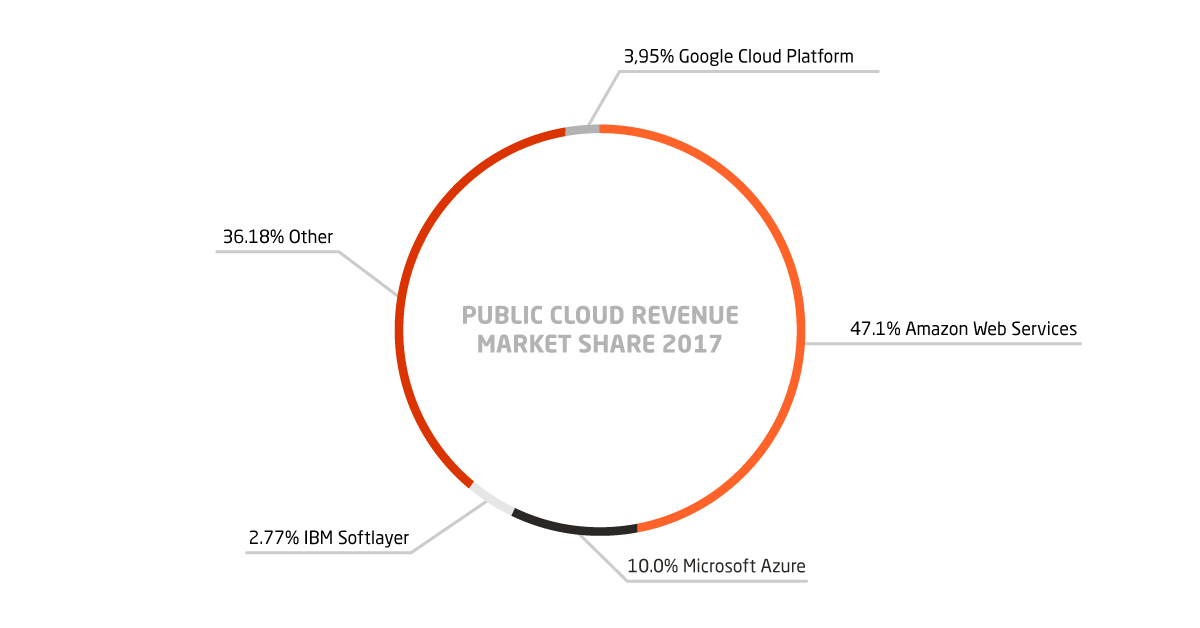 Why do we say so? Let's take a closer look at what these companies have to say for themselves. Most of the statistics are available in RightScale State of the Cloud report 2018.
New Microsoft Azure Tech and Achievements of 2017-2018
Microsoft Azure reported revenue of $5.6 billion in Q4 of 2017, and a YoY growth of 98%. While launching a 5,000 people strong R&D department dedicated solely to designing and implementing new AI and ML-based products for Azure might seem old news, as it was done in the end of 2016, the effects of their work are clearly visible today. Azure is aiming at restructuring their cloud offerings into "end-to-end customer-centric service that will be simple to understand and use", according to Microsoft Ceo Satya Nadella.
"We do not distinguish our servers from our cloud. Intelligent cloud and intelligent edge are the architectural pattern we build for. From SQL server to container service, we assume the distributed computing will remain distributed." — Satya Nadella, Microsoft CEO
Microsoft delivers according to the strategy voiced above. The company unites Office 365 Productivity Suite, Dynamics 365 CRM and Azure cloud offers to provide a new archetype of AI-powered customer-centric solutions:
Microsoft 365 is a new integrated solution from Microsoft, which combines Windows 10, Office 365 and Enterprise Mobility and Security products to enable a fundamental shift in the way the company designs, builds and delivers the apps for addressing the customer needs for the businesses of all sizes.

All three layers of the cloud pyramid — Azure provides the SaaS, PaaS, and IaaS capabilities to enable end-to-end cloud solutions, supporting the business goals of their customers. As Azure states, it serves 90% of Fortune 500 companies, Microsoft confidently scores $21 billion in annual revenue generated by their cloud products for the fiscal year ending June 30, 2018.

Holistic on-prem and public cloud suite. As quoted above, Satya Nadella emphasizes his vision of delivering integral service, where both cloud and on-prem services are interrelated parts of a logical continuum centered at what the customers WANT to achieve and what they NEED to turn their ideas into reality.

Microsoft uses their 5,000 people strong AI R&D department to deliver AI-powered solutions using Hololens that revolutionize the way their customers (like a car giant Ford) build, test and deliver new products. And this is only the beginning of a long and lucrative endeavor.
This long-term commitment and vision of Satya Nadella helps restructure and reinvigorate Microsoft, making it an undoubted leader in the software development and delivery world. The result of this devotion is the $250 billion increase in the Microsoft market cap over Nadella's 3.5 years as the CEO of Microsoft.
New AWS Tech and Achievements in 2017-2018
While Microsoft steadily holds the lead in software development and delivery as a whole, AWS is the undoubted leader in enterprise cloud computing services adoption.
We have briefly outlined the new AWS tech and services introduced during AWS re:Invent 2017 event last November:
AWS Fargate, the managed Kubernetes-as-a-Service product, which allows managing Kubernetes clusters for supporting customer apps without even looking under the hood and configuring anything. This feature is a long-awaited addition to AWS product range, putting AWS EKS on-par with Azure ECS.

The other well-covered feature was Alexa and the improved ways Amazon uses it to capture and understand various types of data in order to make our households more comfortable. According to the latest reports, more than 4,000 smart home appliances from 1,200 varying vendors and brands currently support Alexa and interact with it. Amazon expected rapid Alexa adoption growth back in 2017 and was able to exceed their pretentious expectations — and the company is going to double down in 2018.

Yet another astonishing new feature Jeff Bezos presented was Amazon SageMaker — a comprehensive AWS platform for developing and training AI algorithms, which can be used by people without a Phd. in computer science. According to Wired, the Amazon AI development team is lead by Alex Smola, an AI creation genius with more than 90,000 academic citations. SageMaker provides AWS customers with a simple and affordable way to design, train and implement ML models at scale, using the AWS infrastructure.
"There are only a few thousand people worldwide capable of designing complex machine learning models."
— Sundar Pichai, CEO of Google
Thus said, Amazon SageMaker can turn out to be an excellent platform for business, allowing to implement various AI-powered solutions without investing too heavily into the underlying infrastructure and hiring experts with 6-digit salaries.
Much more tech was discussed during the AWS Summit 2018 London, including the new developments for products like Aurora, S3/Glacier Select and AWS security features. AWS is also making a heavy emphasis on AI, ML and IoT development, which was illustrated by a Jaguar Land Rover case study on connected cars. As Dr. Werner Vogels, Amazon CTO puts it, "Amazon has made $22 billion this fiscal year and we have much more ambitious plans for 2018." Knowing Amazon, we are sure they will deliver on to their promise.
Google Cloud in 2017-2018: New Horizons and Victories
2017 and the first half of 2018 was a good period for Google Cloud overall. The company reported making around $4 billion annually and was praised by Forrester Wave and Gartner for being leaders in public cloud from the perspective of providing innovative Infrastructure-as-a-Service and delivering the best native security across the field.
One of the major successes of Google was the adoption of Kubernetes as the default container management tool for Docker. For quite a long time Docker was trying to persuade the community to use Docker Swarm instead and was providing quite an impressive statistics. However, the huge part of the community was constantly pressing Docker to provide native support for Kubernetes, and this long overdue event was announced in the November of 2017.
This adoption resulted in a rapid increase of GKE usage due to serious simplification of setup and configuration. As of now, Google Cloud has above 4 million paying customers and is the most dynamically growing public cloud service provider. While sitting on the third place, GCP is definitely going to increase its market share.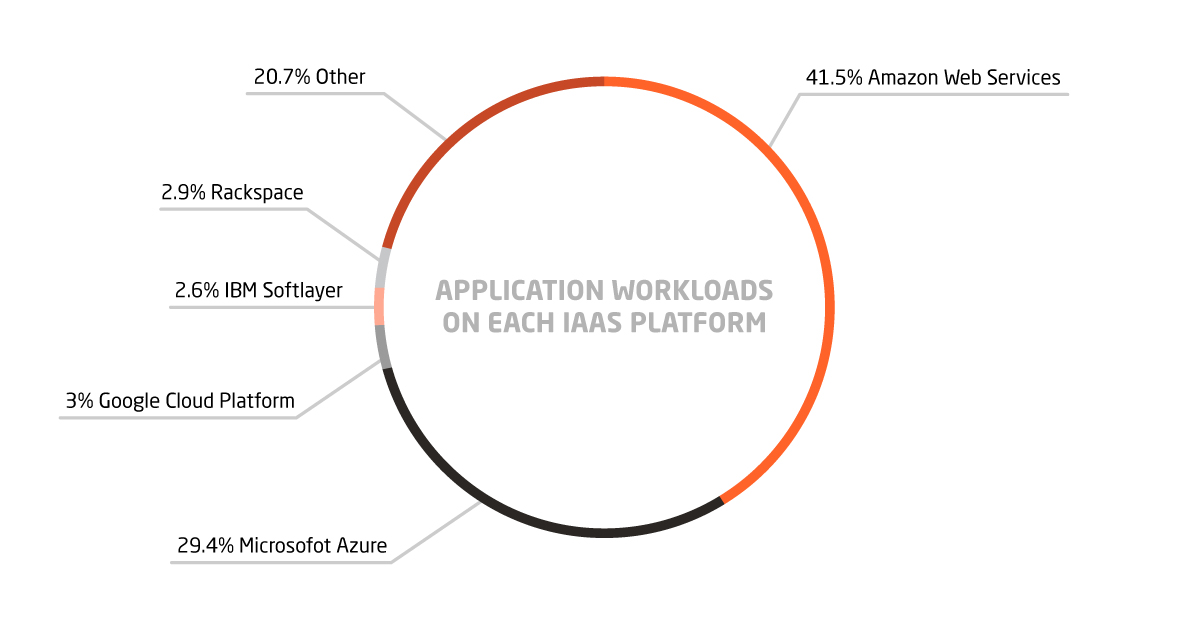 Google Cloud is a worthy competitor for AWS or Azure due to it being much more cost-efficient and intuitive. Google BigQuery is a worthy competitor to Azure or AWS products in terms of processing Big Data and enabling machine learning-powered analytics. In addition, per-second billing is a standard for many GCP services, both standard instances and serverless computing.
There was a downfall, however, which Google Cloud was able to turn into a boost. Most of the enterprises still have some concerns regarding transitioning their workloads to the cloud:
As you can see, data security, and fraud protection are the biggest concerns when using IaaS. The situation we mentioned before arose when one dissatisfied customer posted an angry review of Google Cloud security and fraud protection policy. The company responded respectfully and rectified that particular situation, but the incident forced them to update GCP account management policies to ensure better customer experience and satisfaction. The general outcome was rather positive and the community valued the fact their interests were kept at heart.
The combination of all the aforementioned factors is a powerful incentive to use Google Cloud and many businesses of all sizes flock to that banner.
Final Thoughts on the Cloud Advancements of 2017-2018
As you can see, the public cloud industry is evolving rapidly. Its infrastructure layer is largely matured, the use of Kubernetes allowed to transform the way of deploying and scaling the workloads and resulted in steady growth of cloud service adoption across all industries. As all of the Big Three cloud computing providers are now Ai-centered and aim to provide the competitive edge through the use of Machine Learning for better Big Data analytics.
We are sure there is more greatness ahead and we will be glad to tell you about new advancements in the cloud industry as they happen. If you think we missed any ground-breaking advancement in the field of cloud computing — please let us know in the comments below!
Topics:
advancements ,aws ,azure ,cloud ,cloud computing ,devops ,devops tools ,gcp
Opinions expressed by DZone contributors are their own.