Cloud Autoscaling Revealed [Comic]
DZone's Guide to
Cloud Autoscaling Revealed [Comic]
Ever wonder what autoscaling at your favorite cloud service provider really looks like? Well, hopefully, it's more battle tested than this setup.
Join the DZone community and get the full member experience.
Join For Free
Learn how to migrate and modernize stateless applications and run them in a Kubernetes cluster.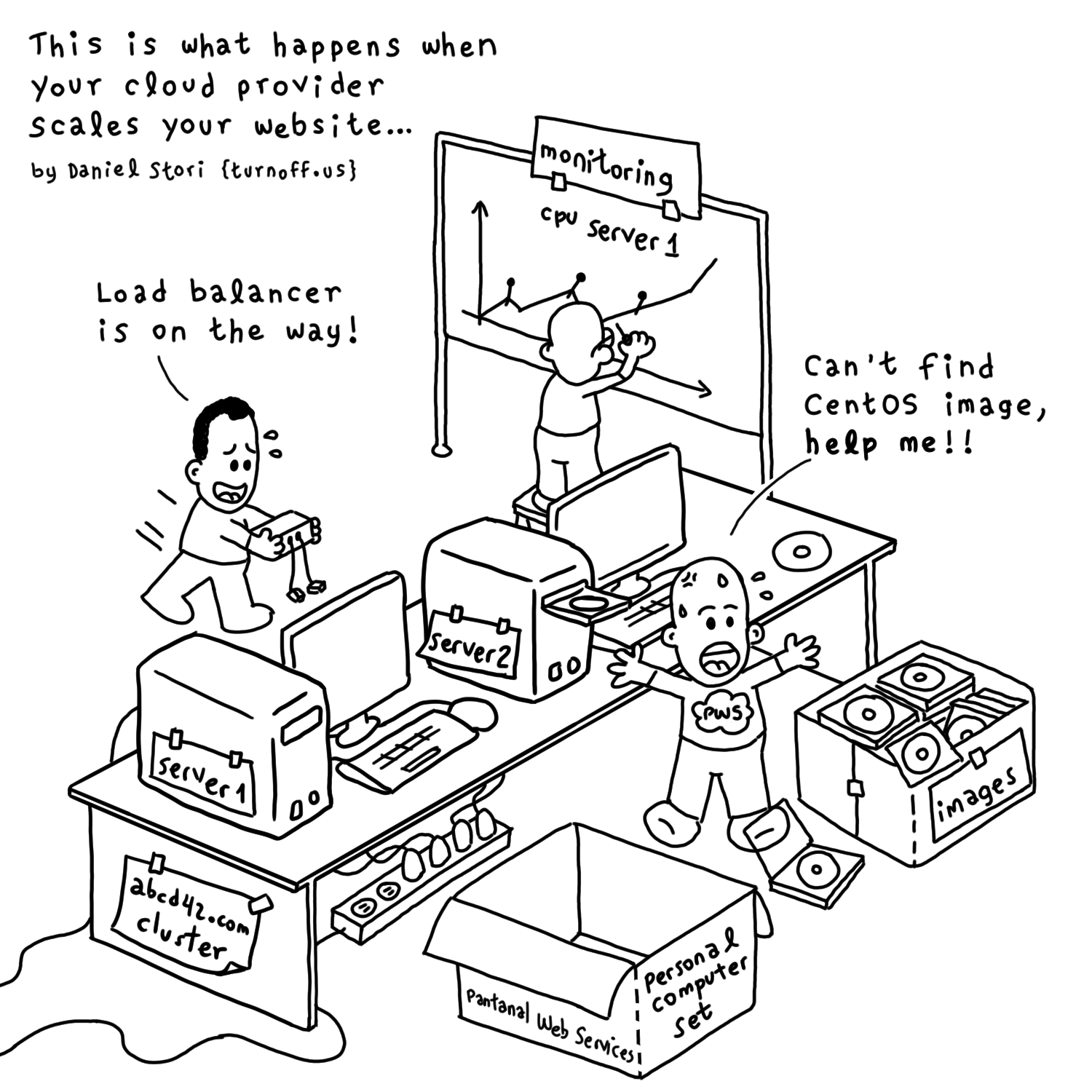 Topics:
comic ,cloud ,autoscaling ,load balancing
Opinions expressed by DZone contributors are their own.