[Cloud Comic] Amazon CloudWatch on AWS Free Tier
DZone's Guide to
[Cloud Comic] Amazon CloudWatch on AWS Free Tier
Sometimes, you get what you pay for.
Join the DZone community and get the full member experience.
Join For Free
Learn how to migrate and modernize stateless applications and run them in a Kubernetes cluster.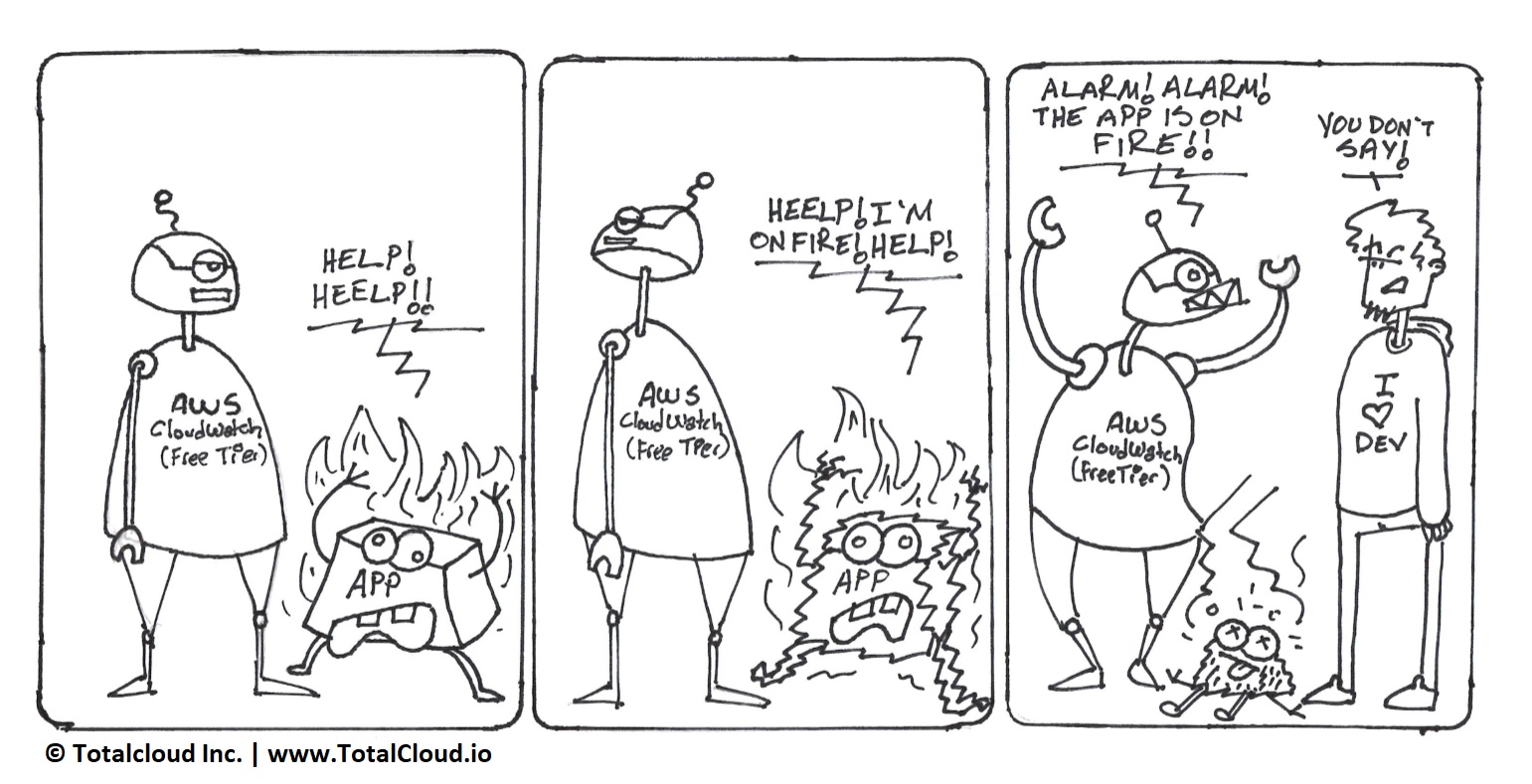 Have any free tier services got under you skin? Share your experiences!
Topics:
aws ,cloudwatch ,amazon ,application ,comics
Published at DZone with permission of Jayashree Hegde Adkoli , DZone MVB. See the original article here.
Opinions expressed by DZone contributors are their own.