Cloud Lock-in [Comic]
DZone's Guide to
Cloud Lock-in [Comic]
If you're gonna get locked-in to a cloud provider, you gotta go with five nines. Good luck trying to get that five figure salary now, Mister .05%.
Join the DZone community and get the full member experience.
Join For Free
Insight into the right steps to take for migrating workloads to public cloud and successfully reducing cost as a result. Read the Guide.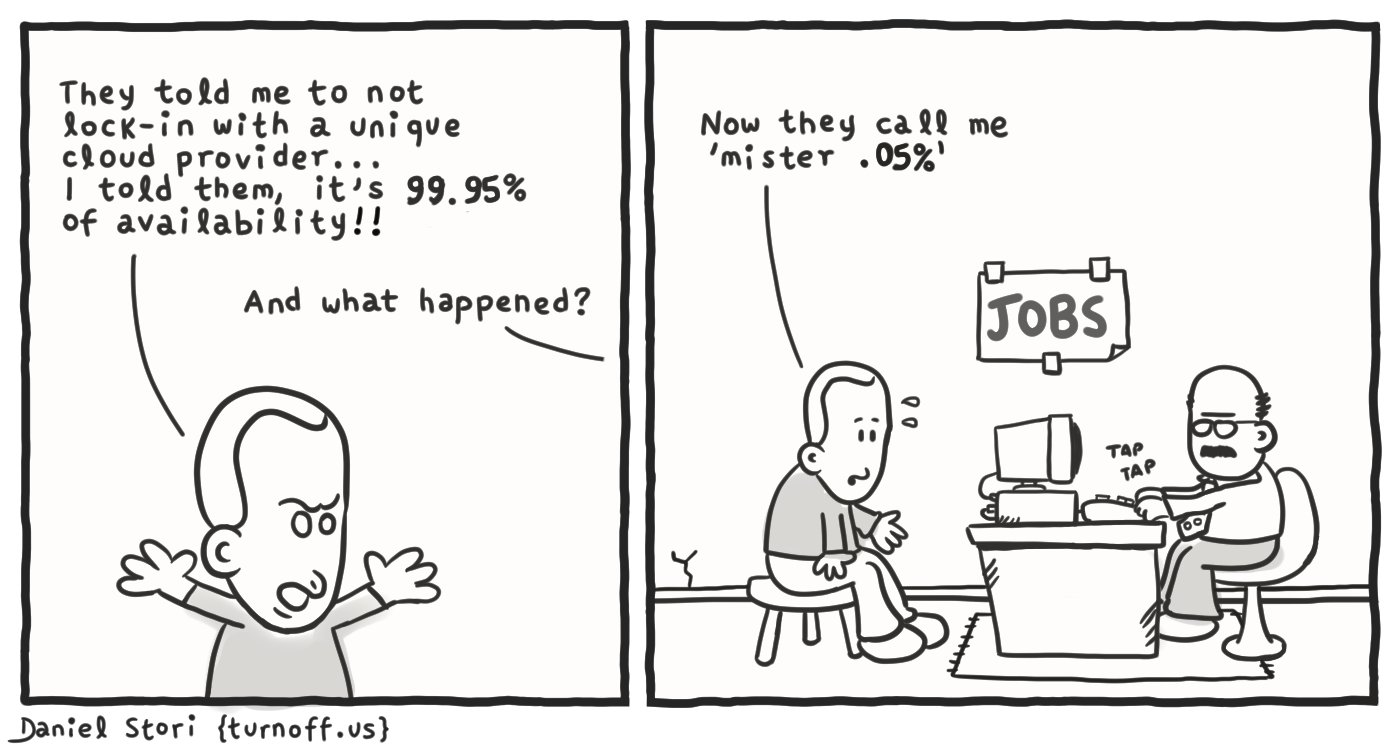 Topics:
cloud ,comic ,cloud providers
Published at DZone with permission of Daniel Stori , DZone MVB. See the original article here.
Opinions expressed by DZone contributors are their own.