Cloud Lock-in [Comic]
DZone 's Guide to
Cloud Lock-in [Comic]
If you're gonna get locked-in to a cloud provider, you gotta go with five nines. Good luck trying to get that five figure salary now, Mister .05%.
Join the DZone community and get the full member experience.
Join For Free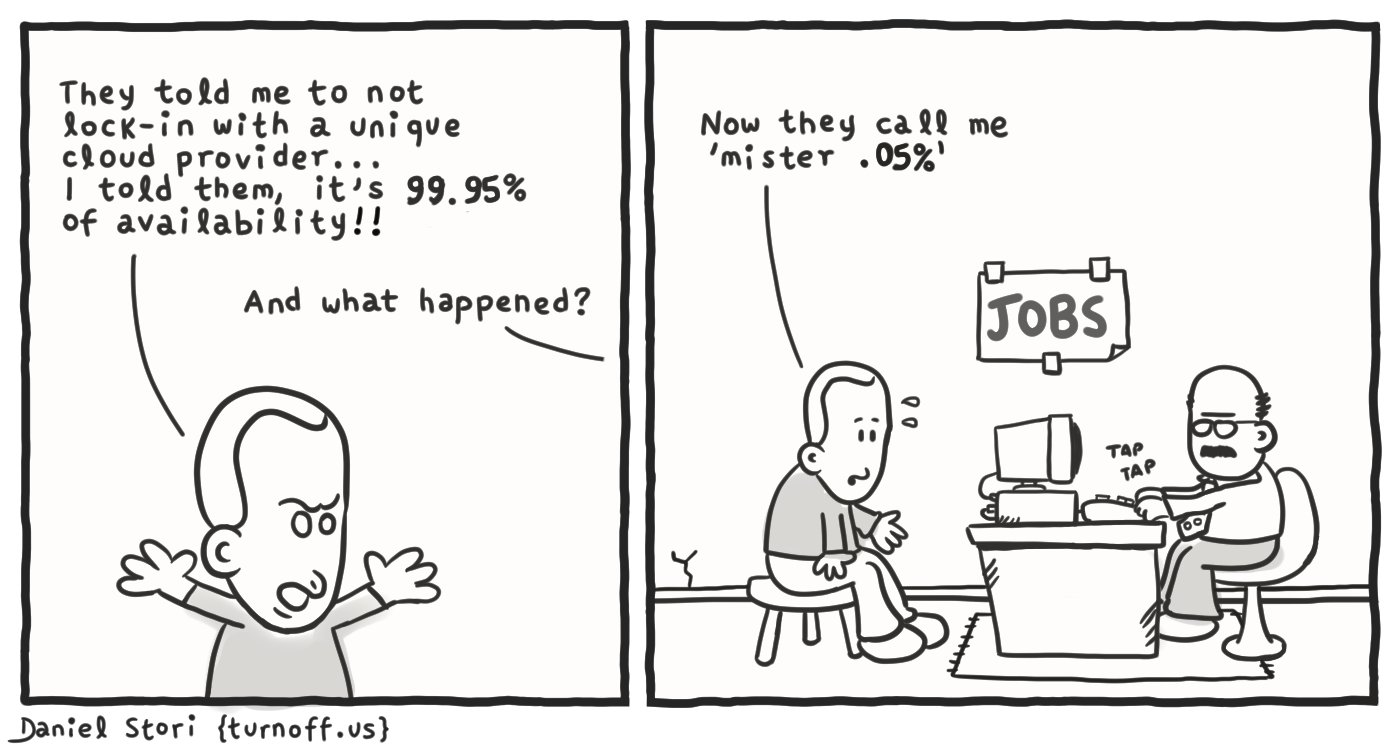 Topics:
cloud ,comic ,cloud providers
Published at DZone with permission of Daniel Stori , DZone MVB. See the original article here.
Opinions expressed by DZone contributors are their own.