Company Overview: Publist
Access all your files and data from your desktop.
Join the DZone community and get the full member experience.
Join For Free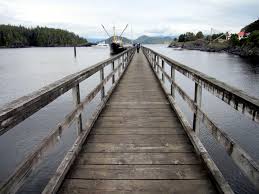 I had the opportunity to meet with Publist, the eleventh company on the IT Press Tour in Silicon Valley. The start-up is founded by Will Haering, CEO, and Ben Chappell, Head of Growth, and they are working to provide a solution to file-sprawl (e.g., Dropbox, Box, Slack, Google Drive) that's inherent to cloud-centric workflows today:
Siloed applications without data portability and application lock-in.
Many "cloud" solutions result in scattered files and storage.
Specialization of providers without consistency or integration.
Web-based solutions are disorganized by default.
The cloud continues to be the workplace and working file store of choice:
$88.91 billion will be spent on cloud storage by 2022.
$320 billion will be spent on all public cloud services by 2022.
80% of all businesses will do more work on the cloud software this year than on desktops.
Cloud software trends they're seeing include:
Hyper-collaboration.
Knowledge bases and note centralization.
APIs and internal app platforms.
Greater focus on data control.
Consolidation of many apps to fewer apps.
Publist provides a window into all your cloud files bridging desktop and cloud data. They do this with Cloud Tree, a universal cloud file system that gives users a central point of access to all their cloud files and allows files and data to move seamlessly between clouds, APIs, and applications. Users no longer have to remember where files and data reside.
Will and Ben are in the process of building out their collaborative Publist apps suite with the following:
Publist Pages = Google Docs, Word, Evernote, Markdown, Notion.so, and wikis.
Publist Sheets = CSVs, Excel, CRMs, Google Sheets, and Airtable.
Publist Present = PowerPoint, Google Slides, Prezi, and Keynote.
Publist Publisher = blogs, newsletters, websites, marketing content, podcasts, video.
They're also working on a password vault, code editor, encryption tools, and a web clipper.
The Publist App Store will open the cloud-native file system and app platform to third-party developers. It leverages web technology to enable collaborative apps by providing standard, portable data storage without the need for a database or backend. It will enable the development of cloud-native file standards and promote adoption through data portability while preventing service lock-in.
The Publist Cloud OS will serve as a centralized platform for work and data. Native hardware and appliances will be lightweight and low-power impact devices backed by powerful servers handling data and running millions of cloud apps.
Over time, people will be able to forget downloads, installing desktop applications, hard drives, and even desktop file systems.
Topics:
web dev,
file sprawl,
file access,
unified file access,
cloud-native development
Opinions expressed by DZone contributors are their own.
Web Dev
Partner Resources