Cooperation Between Autonomous Vehicles and Humans
DZone's Guide to
Cooperation Between Autonomous Vehicles and Humans
Researchers have been making huge strides recently in getting driverless cars to communicate with each other — the solution to a tricky hurdle.
Join the DZone community and get the full member experience.
Join For Free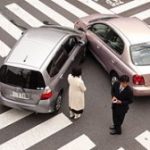 As we transition to a driverless world, the ability of automated vehicles to cooperate with human driven cars will be crucial. A team of researchers who have been working on the European AutoNet 2030 project believes that such cooperation can be best achieved by a combination of driver assistance technologies and inter-vehicle communications.
The team developed a communication process that is based upon Wi-Fi to allow vehicles to share important information between themselves. Combined with a range of driver assistance devices, the vehicles were able to operate in high-speed, complex environments autonomously.
Of course, whilst the results are undoubtedly hugely impressive, they require a range of tools that will not be on all vehicles for another 15 years or more.
Two-Speed
Operating in such a two-speed world presents a number of distinct challenges for the industry. The AutoNet team believe there are a number of ways this could be tackled.
Firstly, they suggest automated vehicles could operate in a sort of convoy with a manually operated vehicle at its head. Such an approach has already been tested successfully with trucks in Australia.
Another option is to deploy a more cooperative, distributed approach. In such a scenario, there is no need for a lead vehicle as each communicates directly with the others, adjusting their speed and position accordingly.
Not only is such an approach capable of operating in multi-lane highways, the capabilities of the group are enhanced by the knowledge of the other vehicles.
"We have been working on this type of distributed control algorithm for around ten years. Simply put, the idea is to find a way for agents that are not particularly clever – robots or cars – to work together and achieve complex group behavior," the team says.
To the Test
The project began on simulators, before progressing via miniature robots to real cars on real roads. A final demonstration of the potential of the algorithms was conducted on the AstraZero test track in Sweden, where three vehicles, including an automated car, truck and then a manually driven car,
The researchers equipped the non-automated car with GPS and laser sensors and a human-machine interface allowing the driver to follow instructions on joining the convoy.
"It may not seem so impressive with only three cars, but for the first time we were able to validate what we had achieved in the simulation. And the number of vehicles in the convoy has no impact on the complexity of the control mechanism," the researchers say.
The hope is that, as manufacturers devise cheaper ways to convert legacy vehicles, such efforts will be coordinated across the wider community, and things such as the convoy system will be deployed.
Check out the video below to see the convoy in action.
Topics:
driverless ,sensor networks ,connected data ,iot