DZone's First Annual Computer Science Fair Contest
Be a part of the first DZone Computer Science Fair! Share a passion project, get feedback, connect with others, and maybe even take home the first place ribbon.
Join the DZone community and get the full member experience.
Join For Free
Remember Science Fairs?
You'd work in a group or by yourself on a project and present your "experiment" to your class? Imagine glue sticks, paper mache volcanos, trifold posters, and bottle rockets.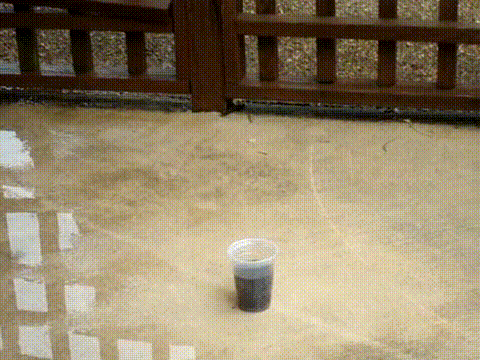 For the entire month of October, DZone is having its first Computer Science Fair now open to EVERYONE on DZone! We want to see your personal projects—no safety scissors or posterboard necessary! Follow along as we walk through your project guidelines, FAQs, the timeline, and what's in it for you!
What to Write
Each participant will submit an article or a series of articles on a personal/side project they want to share with the rest of our community. (Videos are also allowed, but we do appreciate some writing to go along with it.) All articles should:
Explain what the project is and the author's motivation to build it.
Contain a link to a repository where others can view your project.
Explain why the project is interesting or helpful for others.
Important: the title of your article must contain the "CSF" so our editors will be able to differentiate it from a regular article while in moderation.
Examples of the final criteria could include (but are not limited to):
A breakdown of the architecture of the application and why you made certain design decisions.
An analysis of the most difficult part(s) of building the application.
A demo of the application's functionality with some level of technical analysis.
Advice From One of Our Judges, Frank Eaves:
"Imagine you are using this project as an example of your skillset that you want to show off for getting a job. What documentation would you give a potential employer, so that they would want to hire you? [For example, a good write-up about how the code was architected, diagrams i.e. (sequence diagrams, etc). ] If this is something that the "industry" would consider common, like a React frontend, you don't need to reproduce that documentation, other than saying, "I used React…"
Note: Please don't just submit a demo of your application/program. Use the article as an opportunity to set your project apart!
What Your Project Should Be
You should submit a personal/side project that you have built. When you built it doesn't matter — three years ago, a month ago, something new you made just for this. The article however must be original (i.e. something that you haven't previously written about on DZone).
Likewise, the scope of the application/program does not matter. Just make sure it's something that you're excited to share with the rest of our community! (No lame CRUD apps please — be creative, share something that you're passionate about!)
Check out these articles for examples of the kinds of articles and projects we're looking for.
Example Articles
Note: Group projects and articles are encouraged!
Timeline
Submissions Accepted: Monday, Oct. 5th - Monday, Nov. 9th, 2020.
Final 3 Presentations: During Monthly Core Meeting on Friday, Nov. 13th

The winner will be announced at the end of the Core meeting
Get a glimpse of what it's like to be in Core by this exclusive invitation to our November meeting if you submit an article for the contest!
Judging Process
Our panel of judges will take different elements into consideration like...
Originality

In both the article and the project.

Technical Ability/Complexity
Clarity and strength of writing in the article
Creativity
...and more!
What's In It for You?
Anyone is eligible to make it to our Top 3!
Core Member Prizes:

1st Place: $300 Amazon Giftcard
2nd Place: $200 Amazon Giftcard
3rd Place: $100 Amazon Giftcard

Non-Core Member Prizes:

1st Place: $200 Amazon Giftcard
2nd Place: $100 Amazon Giftcard
3rd Place: $50 Amazon Giftcard
Not only do you get to show off your hard work to the DZone Community, but you also have the chance to get constructive feedback. Your project will be seen by thousands of people who might have crucial advice to make your project better.
Beyond the monetary prizes, the winner will get a DZone Homepage Takeover and Email Blast Takeover. They'll have the chance to show off their own articles or their favorite content across DZone.
FAQs
1. How Do I Submit My Project?
'Present' your project by writing an article and submitting it to moderation.
Make sure to include a link to a repository where others can view your project.
IMPORTANT: Put "CSF" in the title of your article, so we know it is a part of the Science Fair.
2. Where Can I See the Other Projects?
All of the articles will be linked in the Computer Science Fair Projects Collection Article on our Homepage. It will be updated daily with the newest submissions.
3. What's the Voting Process Like?
Our judges will narrow down our submissions to a Final 3, which will be announced Wednesday, Nov. 11th.
Final 3 will present their projects LIVE at the November Core Meeting on Friday, Nov. 13th.
Our panel of judges will select the winner, honorable mentions, and superlatives to be announced at the conclusion of the meeting.
Any Other Questions?
Feel free to reach out to any of the Editors via email (editors@dzone.com), in the #general Core Channel, or right here in the comments of this article!
Best of luck with your projects! Keep an eye out on our social media to see if your project gets a shoutout!
Topics:
contest,
personal projects,
side projects,
repositiories,
submission guidelines
Opinions expressed by DZone contributors are their own.