Dan Lines Keynote Sneak Peak: Agile + DevOps Virtual 2020
Be the first to see a preview of my Wednesday keynote from the upcoming Agile + DevOps Virtual conference....
Join the DZone community and get the full member experience.
Join For Free
Agile + DevOps Virtual starts on Monday, November 9th!
Join me, Dan Lines, for the Agile + DevOps Virtual Keynote
Promoted from Dev to Team Lead: 8 Things They Didn't Tell Me
Wednesday, Nov. 11th at 5:00 pm est. Add to Calendar
This was me when DZone, who's partnering with Techwell on the event, asked me to do the Wednesday keynote. (Get your free keynote ticket)
I am honored and excited (and a little nervous) to share a story about a moment in time that was probably the hardest and also the most rewarding phase of my career: getting promoted from dev to team lead.
Imagine me, a kid in my 20s, all of a sudden thrust into leading a team of experienced women and men. I wasn't remotely prepared.
I built the session to have something valuable for everyone:

Dev Team Leads will get management cheat codes that took me years to learn.
Developers will see what it takes to be a team lead so you can decide if it's for you.
CTOs and VPs of Engineering will get ideas for setting up new managers for success.
The session is called Promoted from Dev to Team Lead; 8 things they didn't tell me.
If you read my blog by the same name (which got over 100,000 views on DZone and the LinearB website - HOLY MOLY!), don't worry, this session has tons of new tips and stories.
Here's a 55 second video with some excerpts:
If you haven't registered for Agile + DevOps Virtual yet, sign up now. You can watch my keynote completely free. And use our special discount code DZONE10 to get 10% off full conference passes.
There's four other awesome keynote presentations.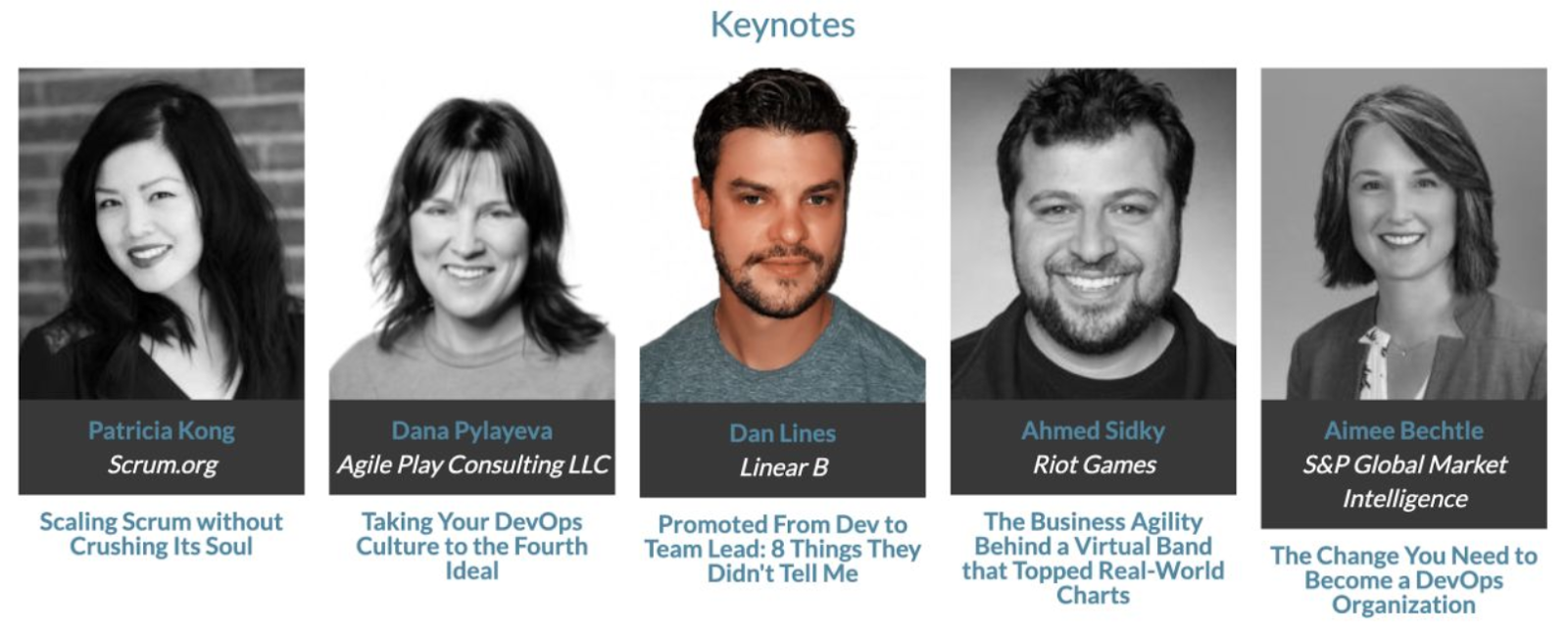 Plus our dev team lead at LinearB, Ariel Illouz, is giving a really useful talk based on his super popular DZone blog.

Ariel is actually 10 years older than me if you can believe it.