Data and Analytics Drive Success
DZone 's Guide to
Data and Analytics Drive Success
Mature companies are more successful using data and analytics to drive real-time decision making.
Join the DZone community and get the full member experience.
Join For Free
I had the opportunity to speak with Shawn Rogers, Senior Director of Analytic Strategy for TIBCO Software at TIBCO NOW 2019 in Chicago. During the event, Shawn was autographing copies of his new book Analytics: How to Win with Intelligence.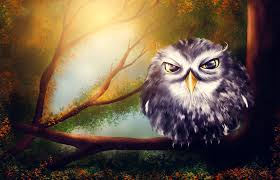 I began our discussion by asking Shawn:
What are the keys for companies to gain insights from data and analytics?
You need a strategy that goes beyond the bright and shiny toys of technology. It's too common for people to see new technology and think it will solve all their problems. Hadoop becomes Hadump, data lakes become data swamps. There are no easy, one-size fits all solutions.
Also, culture and people are at least as important as technology. TIBCO surveyed more than 600 CXOs in 2018. 41% of respondents attributed innovation to technology while 60% was attributed to people and culture.
How have data and analytics changed over the past couple of years – are more companies getting value from their data?
The ones making progress have laid down a foundation of standard business intelligence (BI) and analytics, a sound cloud strategy, and they are integrating data and applications. These companies have learned the value of data and analytics, they have their house in order, and are integrating the data and systems that will provide value.
These companies are prepared to pursue IoT, AI/ML, and blockchain initiatives since they have the fundamentals of foundational technologies. If you have established a solid foundation, there's value in reaching for other areas of technology.
Shawn sees significant alignment between corporate maturity and data transformation. The more advanced companies can go after the more sophisticated tools rather than chasing bright and shiny bullets.
What are the best techniques and tools?
Successful companies with AI/ML are implementing strategies to scale. Looking at BI, most people trying to figure out how to scale across environments and communities, how to empower data scientists and encourage more citizen data scientists. Empower the broader community by providing a platform of record that enables them to scale. The company provides and manages the analytic operations and let the scientists paint with what they want and then publish through a unified platform. They are superior in approach to analytic ops eliminating the data problems their employees encounter.
Shawn shares examples from ADP, Whirlpool, Georgia Aquarium, and NASCAR using advanced analytics to solve business problems including product quality, user experience, and performance.
Concerns about the current state of analytics?
Just because you can do something doesn't mean you should (i.e. Target sending custom mailers to pregnant women). New capabilities are coming out every day; however, don't over-automate or innovate. There's a fine line between permission, transparency, and context. If you have all three it's OK. If one if off you can create a stressful CX. That goes back to have a customer-centric corporate culture.
What does the near-term future of analytics look like?
There's more and more opportunity to automate the small things to free-up humans to think more strategically about business problems. We'll see more automation over time. We'll have AI integrated from the beginning with a top-down strategic rather than bottom-up tactical perspective.
What do developers need to know about analytics and getting value from data?
Given their different roles, it's important to identify developer personas. Look at developers within your own company and consider how they differ from the developers that are your customers. Become familiar with the impact and ability to leverage the investment in analytics to bring analytics into your applications. Being consistent using analytics and spreading the word of your analytic practice is the sign of a mature company.
I see developers as the value delivery mechanism for analytics. It takes a successful application for your business to grow. Analytics is a huge opportunity for developers today.
Topics:
analytics ,big data ,data-driven ,data-driven decisions
Opinions expressed by DZone contributors are their own.
Big Data Partner Resources