DataCore Company Overview
DZone 's Guide to
DataCore Company Overview
Introducing DataCore ONE – a holistic storage architecture.
Join the DZone community and get the full member experience.
Join For Free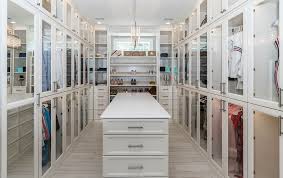 I had the opportunity to learn about DataCore as the first company on IT Press Tour #31. Dave Zabrowski, President, Gerardo A. Dada, Chief Marketing Officer, and Steven Hunt, Director of Product Management provided a historical overview of the company that is celebrating its 21st anniversary as pioneers of software-defined storage.
During our meeting, the management team reviewed the transitions the company has been through with a new leadership team, a new pricing model, more end-user customer focus, increased marketing focus, improved channel commitment, even better support, and renewed focus globally. The changes were made to address enterprise adoption of and preference for hybrid multi-cloud, microservices, containers, and SaaS business models.
They are now going to market with DataCore ONE – a unified storage architecture providing a single solution to provide support for the full range of client need from hot-high performance to cold-low cost, including primary storage, secondary storage, backup and recovery, and archive.
DataCore Insight Services is a single-view management plane which provides predictive operations, policy-based optimization, and AI-powered analytics. The DataCore Data Service Platform provides encryption, machine learning-driven auto-tiering, data protection, migration, and archival and replication capabilities. Customers can choose from monthly pay-as-you-go SaaS to single and multi-year enterprise contracts. Lastly, DataCore is also offering an HCI Appliance with the leading intelligence architecture paired with leading hardware
I asked, "What do you want developers to take away from this announcement?" Gerardo noted that developers are spending a lot of time thinking about containers today. The gaps are security and storage and that's what DataCore is addressing by providing a single storage platform IT can rely on.
Continuous protection with encryption.
Consistent, high performance.
SDS provisions storage as needed and solve the problem by optimizing performance.
The system dynamically provisions necessary storage.
Plugins allow integration with DevOps tools.
DataCore ONE delivers a container-native storage solution into a complete architecture for the future.
Topics:
big data, cloud data management, data and analytics, data storage
Opinions expressed by DZone contributors are their own.
Big Data Partner Resources