Depressed Developer 10 [Comic]
DZone's Guide to
Depressed Developer 10 [Comic]
The depressed dev discovers goroutines, making multi-thread programming easy and our depressed dev ever the more depressed—his multi-thread specialty now defunct. I concur... it's a hard thing finding out your skills are obsolete.
Join the DZone community and get the full member experience.
Join For Free
Download our Introduction to API Performance Testing and learn why testing your API is just as important as testing your website, and how to start today.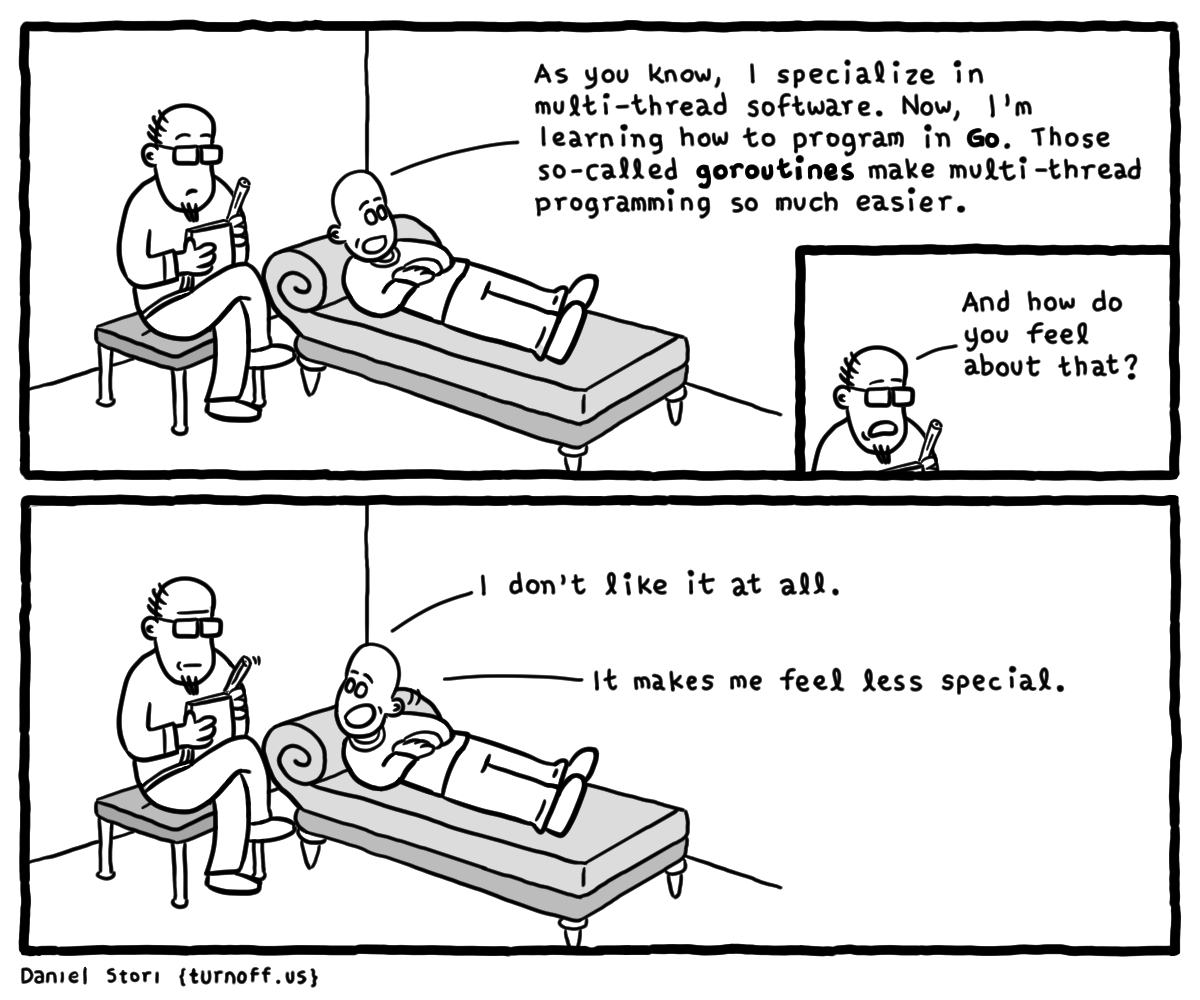 Performance Partner Resources
Performance Partner Resources