Depressed Developer 10 [Comic]
DZone's Guide to
Depressed Developer 10 [Comic]
The depressed dev discovers goroutines, making multi-thread programming easy and our depressed dev ever the more depressed—his multi-thread specialty now defunct. I concur... it's a hard thing finding out your skills are obsolete.
Join the DZone community and get the full member experience.
Join For Free
xMatters delivers integration-driven collaboration that relays data between systems, while engaging the right people to proactively resolve issues. Read the Monitoring in a Connected Enterprise whitepaper and learn about 3 tools for resolving incidents quickly.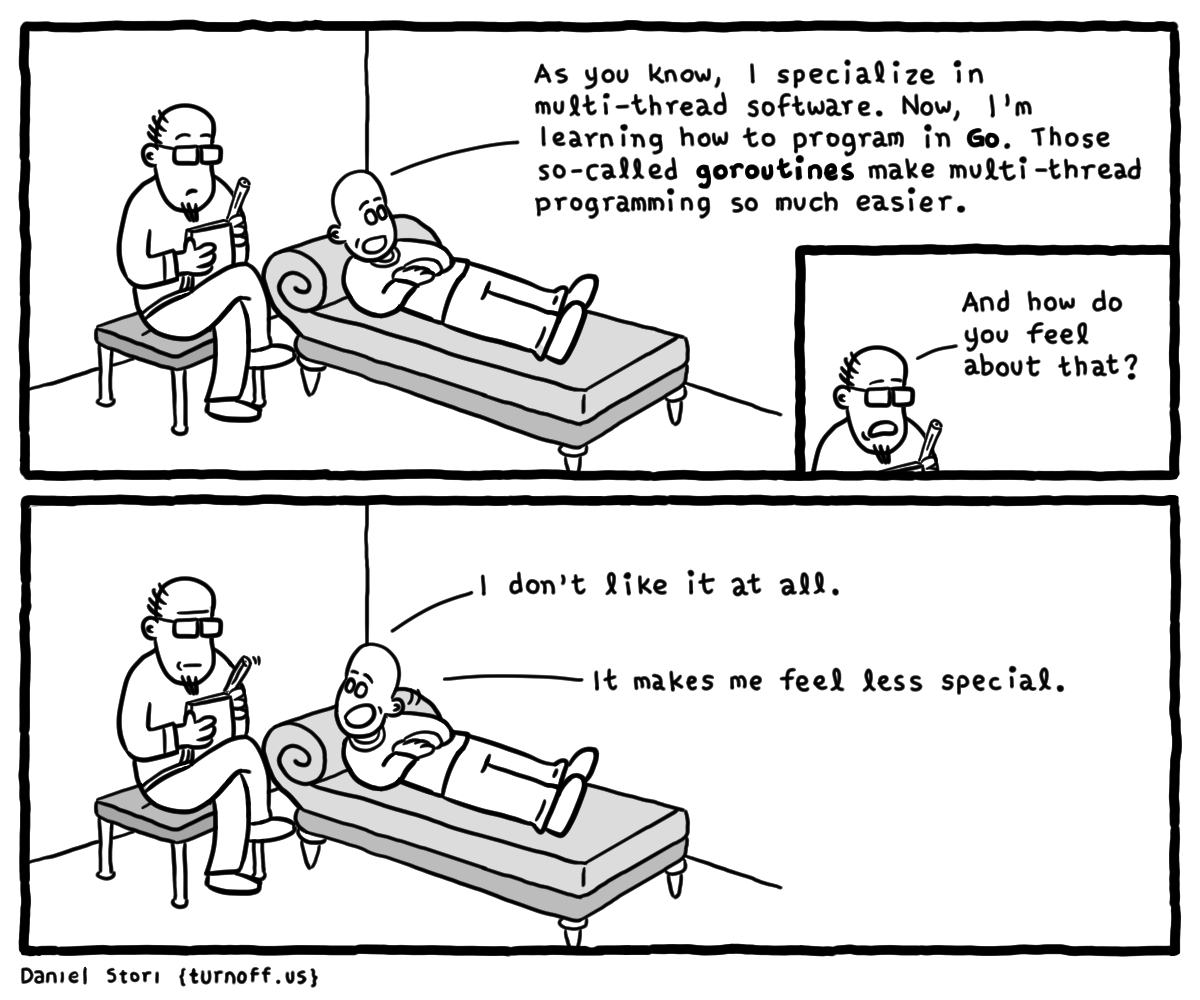 Published at DZone with permission of Daniel Stori , DZone MVB. See the original article here.
Opinions expressed by DZone contributors are their own.
Performance Partner Resources
Performance Partner Resources