Deriving Insight From Big Data in Real Estate
DZone's Guide to
Deriving Insight From Big Data in Real Estate
Check out a new platform developed by MIT that aims to bring Big Data analytics to real estate to enable smarter decision making.
Join the DZone community and get the full member experience.
Join For Free
The Architect's Guide to Big Data Application Performance. Get the Guide.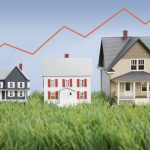 When you think of deriving insights from masses of data, you don't perhaps think automatically of real estate as a natural place for such technologies to emerge. Nonetheless, that is the aim of a new platform developed at MIT.
The platform, known as the Real Estate Price Dynamics Research Platform (REPD Platform), aims to translate real estate data into predictive tools for investors.
"Real estate investment has always been a world with a lack of good empirical data," the team said. "But with the digital revolution, there's an explosion of data aggregators, information companies, and other sources of empirical data relevant to commercial real estate investment."
Smarter Investing
The platform utilizes econometrics to make sense of the growing amount of data available. This allows for hypotheses to be tested using real-world data, and therefore create actionable insights from it.
The research and analysis generated by the platform will be available to the public, with the ultimate aim to improve real estate investment decisions.
To begin with, the platform will focus primarily on commercial property asset prices. The team is looking at a range of related subjects, including rent market dynamics. The platform is already being utilized in India, where researchers are studying the market for office space. The team is also working with a number of other research organizations, including the Real Estate Innovation Lab and the newly created China Future City Lab, which focuses on China's rapidly growing urban areas.
The team hopes that the platform will form a strong bridge between academia and industry, even if profit isn't their ultimate goal.
"This is an academic entity in an academic institution, so we're not particularly driven by 'Is there a profit?' in producing this information product," they explained. "We're more about discovering fundamental things about the real estate investment industry — the markets and how they work."
"We are interested in the actual needs of people in the industry," they continued. "We want to have an impact, so we're not just living in an academic bubble."
Learn how taking a DataOps approach will help you speed up processes and increase data quality by providing streamlined analytics pipelines via automation and testing. Learn More.
Topics:
big data ,real estate ,big data analtics
Big Data Partner Resources
Big Data Partner Resources