DevOps Is Not a Role! [Comic]
DZone 's Guide to
DevOps Is Not a Role! [Comic]
DevOps is not a role but a catalyst, a wrecking ball breaking down the walls that separate the Dev and Ops teams. It comes in with a crash, but when the dust settles, we're left with greater visibility and a more cohesive team culture.
Join the DZone community and get the full member experience.
Join For Free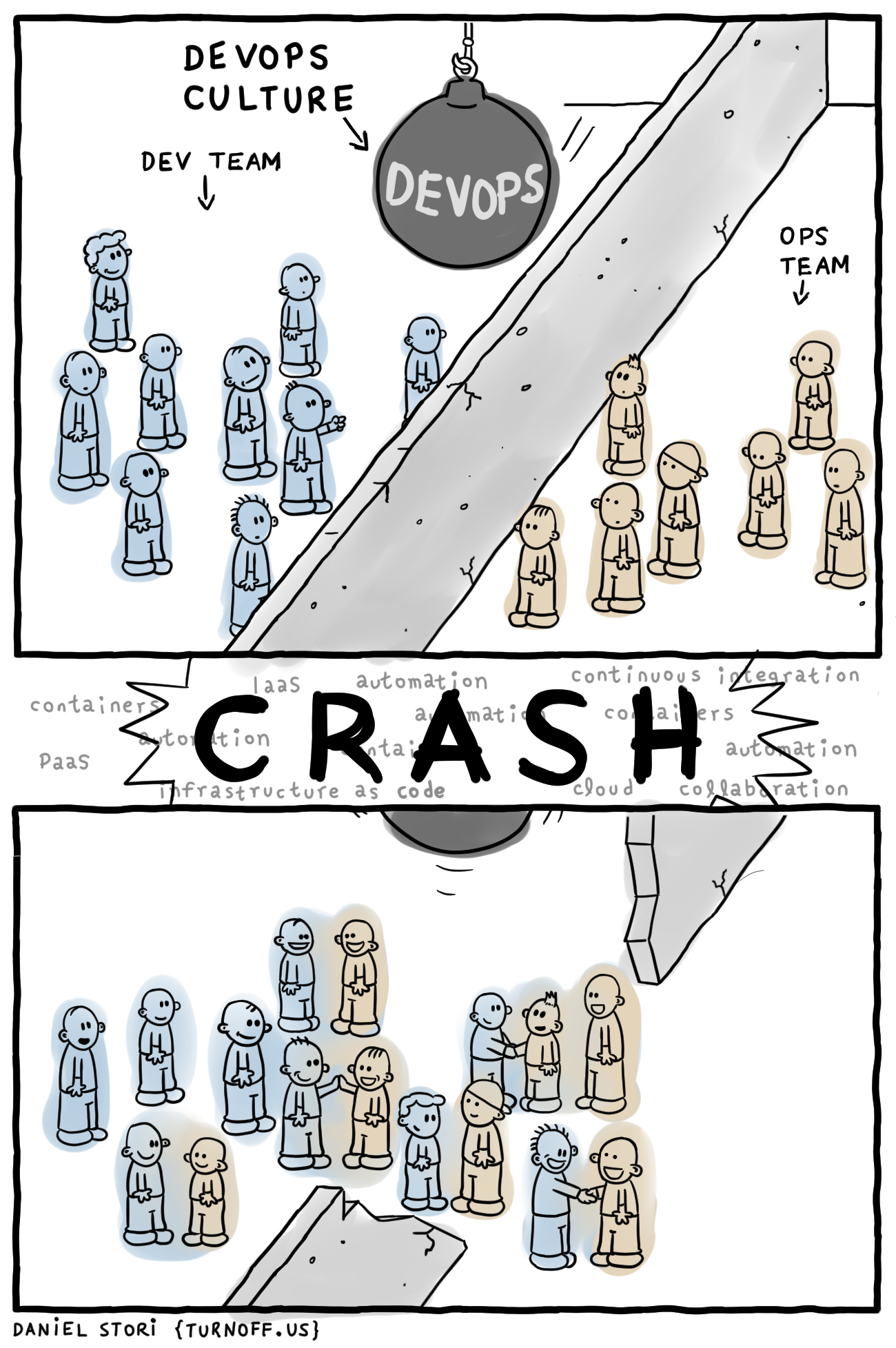 Topics:
comic ,devops ,culture
Published at DZone with permission of Daniel Stori , DZone MVB. See the original article here.
Opinions expressed by DZone contributors are their own.