DevOps Is Not a Role! [Comic]
DZone's Guide to
DevOps Is Not a Role! [Comic]
DevOps is not a role but a catalyst, a wrecking ball breaking down the walls that separate the Dev and Ops teams. It comes in with a crash, but when the dust settles, we're left with greater visibility and a more cohesive team culture.
Join the DZone community and get the full member experience.
Join For Free
Learn more about how CareerBuilder was able to resolve customer issues 5x faster by using Scalyr, the fastest log management tool on the market.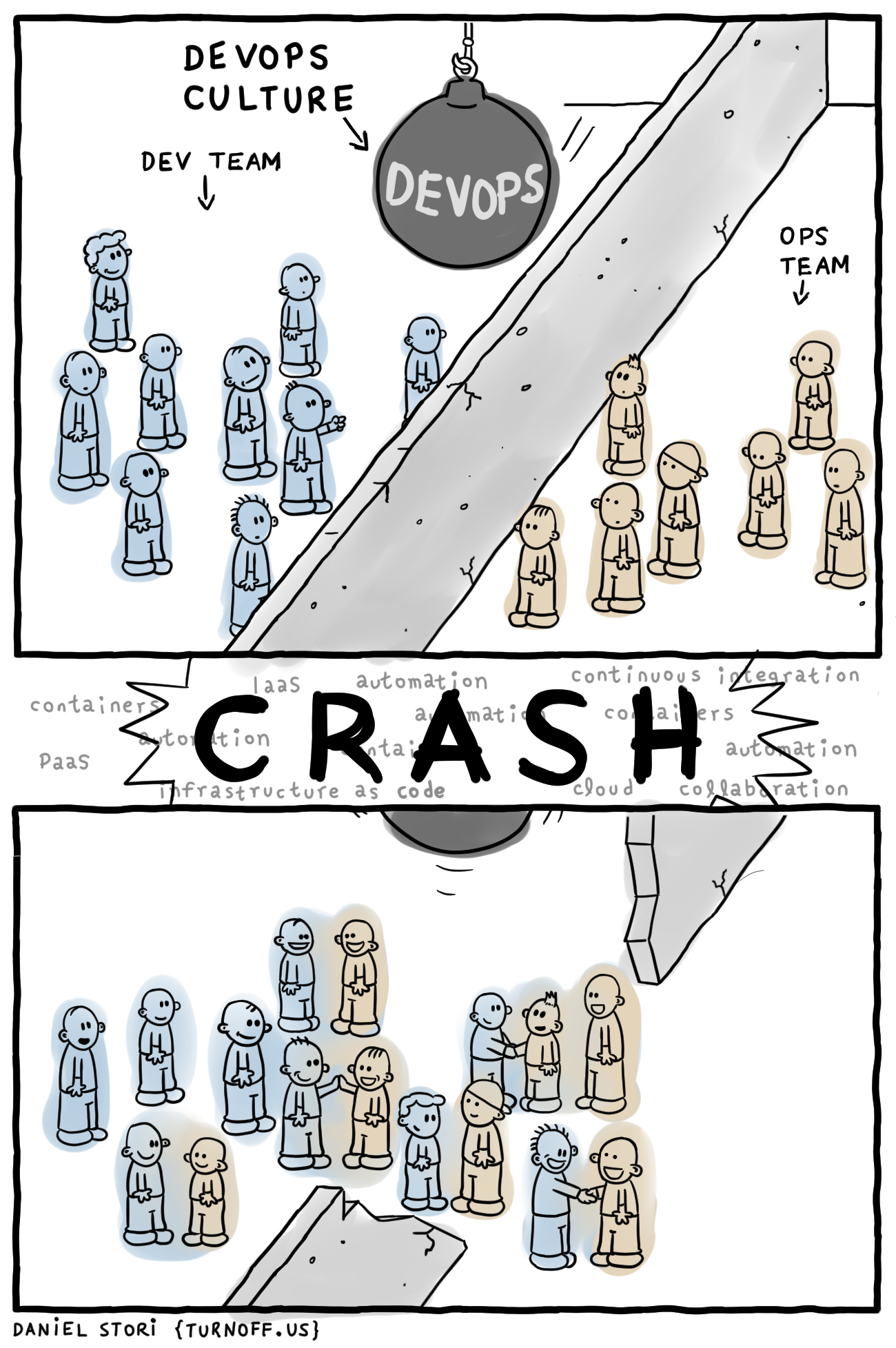 Find out more about how Scalyr built a proprietary database that does not use text indexing for their log management tool.
Topics:
comic ,devops ,culture
Published at DZone with permission of Daniel Stori , DZone MVB. See the original article here.
Opinions expressed by DZone contributors are their own.