A Different Style of Fluent Selenium Tests
DZone's Guide to
A Different Style of Fluent Selenium Tests
Join the DZone community and get the full member experience.
Join For Free
Easily enforce open source policies in real time and reduce MTTRs from six weeks to six seconds with the Sonatype Nexus Platform. See for yourself - Free Vulnerability Scanner.
Kevin Dishman is ThoughWorks' QA lead for a client I "rolled off" a few days ago. He prefers a different style of Java and Page-Objects for Selenium2 / WebDriver codebases. Thus, he switched the foundational tests I'd written before his arrival to be more like the style he prefers. I've paralleled that change in the public Fluent-Selenium examples project: github.com/paul-hammant/fluent-selenium-examples.
A Second Branch
The second branch, for better or for worse, is called "more_typesafe".
GitHub's visualization of the different branches at the time of the original commit (August 8th): github.com/paul-hammant/fluent-selenium-examples/compare/d7e55dd1fd41f86…151e589cd86b378e3a6c33
The gist of that is: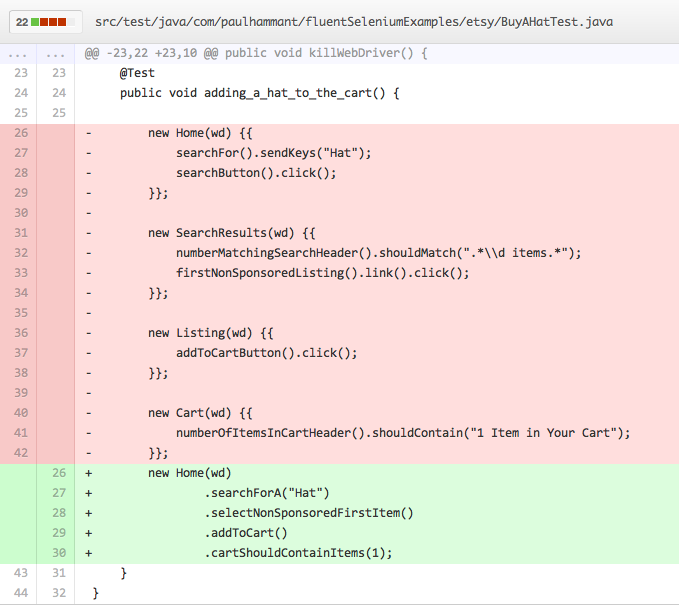 There are pros and cons to both, I think.
Automate open source governance at scale across the entire software supply chain with the Nexus Platform. Learn more.
Published at DZone with permission of Paul Hammant , DZone MVB. See the original article here.
Opinions expressed by DZone contributors are their own.