2016 has been a busy year here at DZone: we have published twelve DZone Guides, dozens of new and updated Refcardz, and literally thousands of articles (13,354 to be exact)!
If you are familiar with our Guide series, then you are probably aware that we typically include an infographic in the centerfold of each Guide. Every infographic serves as a fun illustration of concepts and data presented in its parent Guide. They are great for printing and posting on the wall in your office, so to make it easy, we've gone ahead and gathered them all here for you to download, print, share, etc.
As always, thanks for reading, and enjoy!
[from DZone's Guide to Modern Java]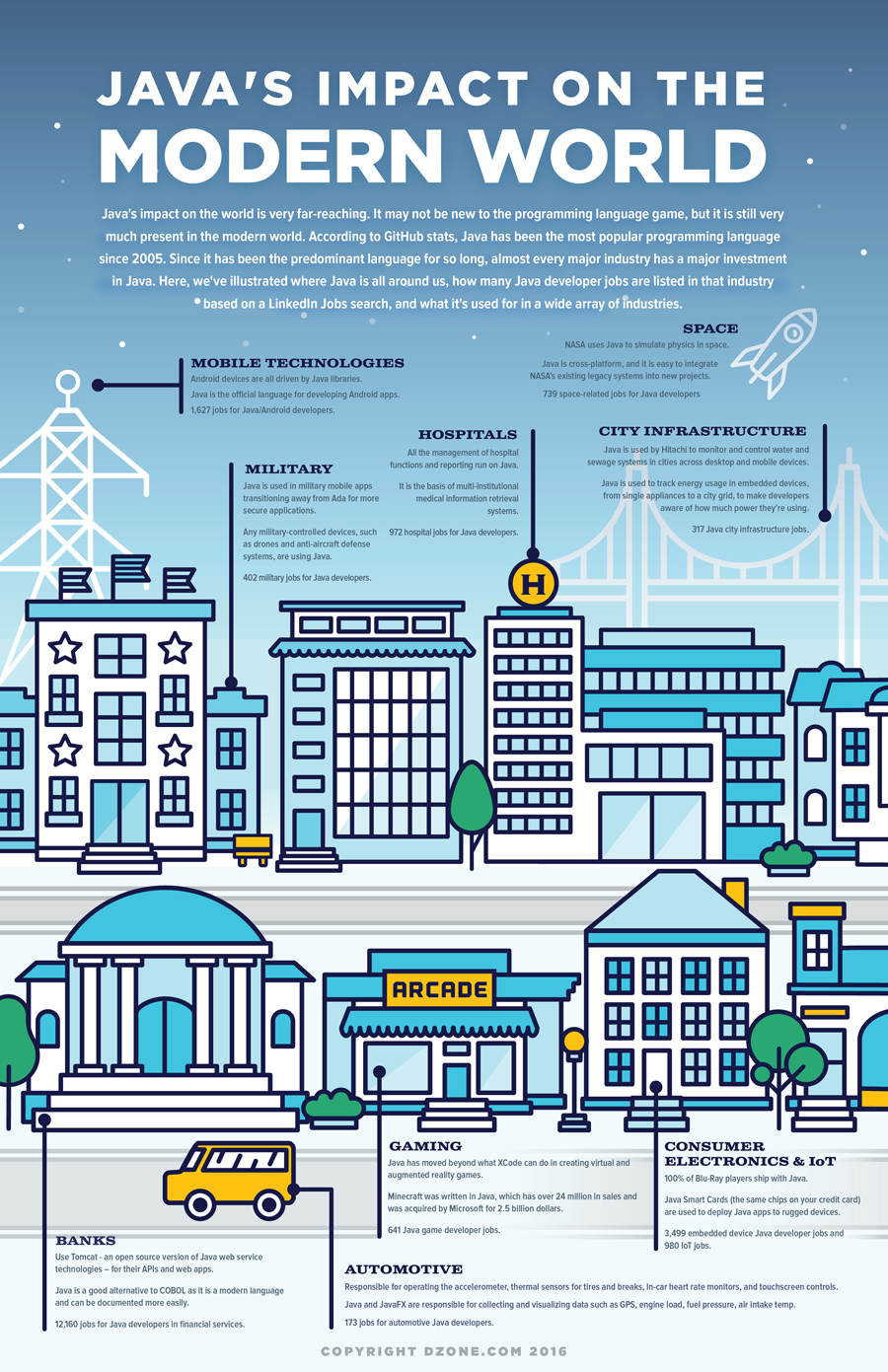 ---
[from DZone's Guide to Integration: Microservices, APIs, and Platforms]
---
[from DZone's Guide to Web Development: Applications and Frameworks]
---
[from DZone's Guide to Application and Data Security]
---
[from DZone's Guide to Mobile Application Development]
---
[from DZone's Guide to Building and Deploying Applications in the Cloud]
---
[from DZone's Guide to Continuous Delivery]
---
[from DZone's Guide to Performance and Monitoring]
---
[from DZone's Guide to the Internet of Things]
---
[from DZone's Guide to Big Data Processing]
---