DZone Launches Zone on Web App and Database Security
DZone's Guide to
DZone Launches Zone on Web App and Database Security
We're excited to announce the launch of the Security Zone, our newest portal dedicated to educating developers on digital threats in today's uber connected world.
Join the DZone community and get the full member experience.
Join For Free
Internet security is a growing concern among developers. It is now necessary for them to develop applications with security in mind, instead of retroactively updating when vulnerabilities are exposed.
And in today's uber connected world, this need for knowledge on how to write secure applications and how to prevent security breaches and attacks is only going to grow.
Knowing that developers, architects, and software professionals are looking for these resources on web app, database, and network security, we are excited to open our newest portal, The Security Zone.
What's in the Security Zone
The Security Zone will cover a variety of themes related to digital threats, including server, infrastructure, and application security, tools and systems used to combat those threats, understanding the mindset of those intent on subverting security, and more.
Not only will the portal contain relevant articles, but it will be sponsored by Waratek and Immunio. These two companies are at the forefront of application security technology, dedicated to creating solutions that minimize known and unknown exploitations of vulnerabilities.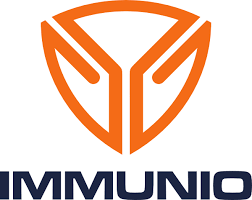 These two industry thought leaders will be educating developers on application security by sharing knowledge, tutorials, resources, and much more within the Zone. Learn more about their views on the industry and how they're working to prevent attacks and breaching by reading Framework Security: Building Self-Protecting Applications by Oliver Lavery and What is the Most Comprehensive Solution to Deserialization Attacks? by Apostolos Giannakidis.
A Look Inside the Security Zone
The Security Zone will feature trends, tutorials, and opinions related to OWASP, DDoS, automated testing security, REST API security, and many other security-related topics. Here are just a few of the most popular articles currently in the portal:
Leveraging the Security Zone in Your Developer Marketing Strategy
How can you use the Security Zone in your existing developer marketing strategy?
Share the Security Zone with your development team: Our bank/vault of articles and tutorials are free – by sharing them with your developers, you're empowering them to deliver high quality products while decreasing your long tail costs associated with security.
Promote your security-related content on DZone: Just like reading DZone articles, publishing your content on DZone is also free! Take advantage of this unique opportunity to share your opinions, expertise, tutorials, etc. to not only educate, but improve your own brand awareness and thought leadership.
Become a DZone partner: We provide a variety of ways to help you interact and engage with the developer community. Learn more here.
Explore the Security Zone!
The topic of internet security isn't going anywhere. It's only going to grow. Head on over to the Security Zone to stay abreast of the latest trends and topics in the space – and be sure to share with your development team!
Marketing to Developers? Discover the do's and don't's when it comes to engaging developers. Download the Developer Marketing eBook.
Topics:
security ,
dzone ,
news ,
announcement
Opinions expressed by DZone contributors are their own.
Developer Marketing
Partner Resources
Developer Marketing
Partner Resources