DZone's First Ever Zone Leader Smackdown: Kotlin vs. Java
DZone's Guide to
DZone's First Ever Zone Leader Smackdown: Kotlin vs. Java
Introducing DZone's first ever Zone Leader Smackdown! Come see our Zone Leaders, James Sugrue and Grzegorz Ziemoński, debate Kotlin vs. Java... Which has the stronger community? The better functional capabilities? The most accessible syntax? We debate, you decide who wins!
Join the DZone community and get the full member experience.
Join For Free
Introducing DZone's first ever Zone Leader Smackdown!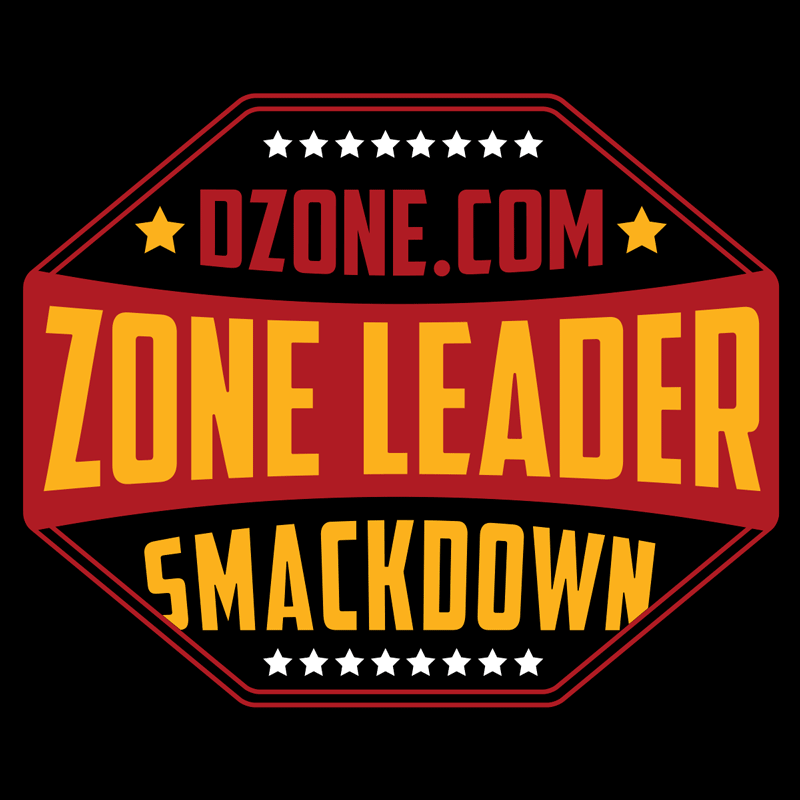 ZL Smackdown: Origins & Basics
The goal of the Smackdown is to give our Zone Leaders a debate platform in which they can discuss various dev-focused topics from opposing viewpoints, and you, the audience, get to choose our winner. This is a live debate format and will be presented as a webinar.
Inspired by many different discussions and debates in our Zone Leader Slack channel, the Zone Leader Smackdown is an attempt to bring to life some of the magic that happens in the not-so-quiet comforts of the ZL Slack's GIF- and meme-filled chats. With the ZL Smackdown, we plan on taking two of our beloved Zone Leaders and pitting them against each other in an extremely violent cage match... well, metaphorically speaking.
Defiant stares, body slams, gut jabs, throwing opponents into the turnbuckle, chair whacking... you'll see none of this! (Well, maybe if we're lucky, some defiant stares...) Instead, you'll witness a battle of the minds—Zone Leaders flexing their dev muscles to their fullest, fighting to express their opinions on hot and controversial topics, trying to convince viewers to agree with their side of the argument. And again, the audience will decide the winner!
Since our newly planned medium is likely lacking in the meme department, I come bearing the best smackdown-esque GIF I could find: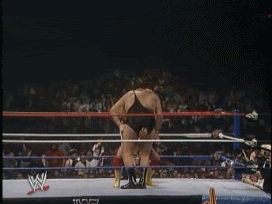 Our Smackdown will be just like this... metaphorically speaking.
First Edition: Kotlin vs. Java
We're kicking the series off with a hotly contested topic: Kotlin vs. Java!
Which has the stronger community? The better functional capabilities? The most accessible syntax?
These are a few of the topics we plan on debating in the Kotlin vs. Java smackdown.
Kotlin's colorful K-shaped logo stoically stares down Java mascot Duke

Who's Gonna be Smacking Down?
In the Kotlin corner, we have long-time Zone Leader, James (So-Gruesome) Sugrue, who mans our Mobile Zone. Known for his nice-guy attitude and cheerful Irish accent, James is throwing out all niceties and going straight for Java's jugular in this one. Armed with his knowledge of both Kotlin and Java, this highly-experienced, cross-platform Mobile dev has no trepidation heading into the fight.
wow, fighting words! ... and absolutely not taken out of context

Championing Java, we have Grzegorz (the Ziemońster) Ziemoński, our Java Zone Leader. A young blood out to prove he's got what it takes to make the pro-Java populace proud, he's prepared to put his dukes up in defense of the great Duke's lang. And don't let the freshness of his face fool you, Grzegorz is experienced beyond his years, having deep-dived into Java development with an unparalleled passion for software craftsmanship.
When asked what he thought about going up against James, Grzegorz definitely said:
again, he absolutely said this...


Contrived smack talk aside, you can bet that these two are coming well prepared to defend their side and win the debate!
So, What Are the Logistics?
For this edition, I'll be asking 5 broadly-focused questions, allowing our Zone Leaders to explore the different pros and cons of Kotlin and Java through a plethora of topics.
Each ZL will be given 4 minutes to address each question without interruption, presenting his argument to viewers. After both initial arguments are presented, we'll follow up briefly with the first presenter, providing a chance for a 1-minute rebuttal. The second presenter will be expected to include a rebuttal within his initial presentation. We will choose who presents first ahead of time, and then alternate who goes first and second for each question.
We'll continue along like this until we've completed all 5 questions, then we'll tally up the score from the audience response, finally choosing our winner based upon who has won the most questions.
We're shooting to have everything wrapped up in one hour, and depending on how much time we have left after the debate, we'll open the floor for questions from the audience.
Oh yeah, and we actually plan on sending our winner a super gaudy classy, gold encrusted colored Zone Leader Smackdown world champion belt to celebrate the win. This is only a temporary trophy for whoever wins, as we have plans to let it travel from ZL to ZL depending upon who holds the title.
Wanna Join?
Our first ever Zone Leader Smackdown: Kotlin vs. Java is being held on Friday, the 18th of August at 2:00 PM EST. We're really looking forward to it and hope that you'll tune in for what's sure to be a fun debate!
You can register to join us by signing up here. Hope to see ya there!
Topics:
java ,kotlin ,debate
Opinions expressed by DZone contributors are their own.