Background: What is a Zone Leader?
Recently I've taken charge on what I think is a great opportunity for writers and topic experts in the devsphere—our new Zone Leader Program. In a nutshell, the Zone Leader Program is an effort to put topic experts and practitioners in the software industry at the helm of the content we publish on DZone. A sizeable portion of the content you've been reading on DZone recently has actually been written or published by Zone Leaders!
If you're interested in learning more and maybe being a Zone Leader yourself, shoot me an email.
A Conversation with Zone Leader James Sugrue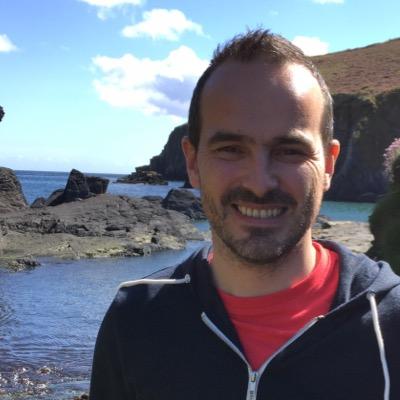 I recently caught up with Zone Leader James Sugrue. James is actually one of our original Zone Leaders, have started contributing to DZone about 8 years ago. He's a Java developer by training and is now CIO at the Irish startup Carma, where he's moved on to more of a data analytics and mobile role.
I asked James a few questions about himself.
What's your background, James?
"I'm one of the lucky ones - I love my work. Ever since I was about 8 years old, I've wanted to be in computers. So I studied Computer Science in University College Cork, and graduated in 2001. The course was fantastic, but one of the best parts of it was that myself and my now wife set up a little company to build websites for departments in the university and local businesses. As well as funding our way through university, it taught us a lot about how business worked, and how to deal with real-world requirements. After graduating I started working with Pilz, a safety automation company, and got to work on a variety of projects, mostly with Java in my 11 years there."

"In 2013, I moved to a startup based in Cork and San Francisco, named Carma. In Carma we build carpool and commuting solutions, and trust me, it's a really big problem. We've all been stuck in seemingly pointless traffic on our way to work and back, and it just feels like we're losing unnecessary time out of our lives. We've got an app to help anyone carpool, and we're building a very special set of services in San Francisco at the moment. I started out as an app developer and software architect in Carma, but found myself drawn to the growth hacker role. Recently I moved into the Chief Information and Innovation Officer role at Carma which I love. Everything that we do revolves around data, and you can imagine the amount of information that we need to sift through to make business decisions."

"To keep myself sharp, I do a lot of little side projects, some of which even see the light of day! I'm a Java developer at heart, but I love JavaScript and Node.js to get things done quickly. I actually published a book about 2 years ago called Beginning Backbone.js."

What are you currently working on?
"In the day job I'm doing a lot of work on presenting internal information using Node.js, AngularJS and a few other cool libraries. The real passion part of my job is using tools like D3.js to make amazing visualisations, or even doing similar geographic views with stylized maps."

"Then I have a few side projects going on at home. I want to improve my Swift knowledge so I've got two apps on the go. My previously published apps were written using Titanium, so I really want to dig into Swift and get some nice extras working in these apps. One of these apps is a game, which is taking forever! It will be worth it though, as way back when I was 8, my reason for wanting to get into computers was to build games. I'd like to make good on that promise."

What are your other interests and passions?
"I probably spend an unhealthy amount of my free time reading about startups and tech, and trying to get these side projects off the ground. I play guitar when I can — I actually bought a great electric guitar from http://www.rorguitars.com/, a fellow Irish guy. It plugs directly into your iOS device so you can use Garage Band to do your recording, amazing. I'm actually using that guitar to build up the soundtrack for that game I was speaking about."

Why did you become a Zone Leader?
"Way back in 2008 I saw Rick's call for zone leaders, and felt that I could do with the challenge. Up until then I hadn't really written much about the industry. I did a few blog posts, but it can be difficult to gain traction on a personal blog, and you can lose interest. DZone gave me a platform, and I started out with some really in-depth pieces about the things I was working on in the day job. This then lead to me being able to interview and meet a lot of the people behind the projects that I was using. At the time (2008-2009) we were building a specialised IDE around Eclipse, so I got to know a lot of people in the Eclipse Foundation, wrote a lot about it and got nominated for their evangelist awards in the Eclipse Community ( I never won though!)"

"So, although my original intent was just to write articles on a platform that gets noticed, being a Zone Leader opened a lot of doors for me, and helped my reputation too. Without working at DZone I probably wouldn't have had the experience with writing, and the confidence needed, to write a book."
Thanks, James!
—
You can follow James on Twitter, connect with him on LinkedIn, and read his articles on DZone.
More Information
Want to learn more about the Zone Leader Program, or wondering if it's right for you? Send me an email, tell me a little bit about yourself, and let's chat!