E3: Final Fantasy VII Remake, New GPUs, and Nostalgia Galore
DZone 's Guide to
E3: Final Fantasy VII Remake, New GPUs, and Nostalgia Galore
E3 has been chock full of great announcements. Read on to see some of the latest!
Join the DZone community and get the full member experience.
Join For Free
After a less-than-excepted E3 weekend, Monday seemed to be heading in the same direction until Square Enix took the stage at night and stole the show with Final Fantasy VII Remake. Square also put Marvel's Avengers on display and made some surprising announcements, including a shadow drop. Although not as impactful, Ubisoft also took the stage on Monday, showcasing Watch Dogs Legends, other known titles, and a new and interesting mythology-inspired game. Limited Run Games also had its presentation, dropping a ton of Star Wars titles and finishing out its PlayStation (PS) Vita collection. Apart from game announcements, AMD also announced new graphics cards intended to compete with NVIDIA's RTX 2070 and 2060 line of cards.
Square Enix
Final Fantasy VII Remake. If there is one title to remember from Square Enix's presentation on Monday night, it's this one. Square secured its position as the top presentation of the day—and possibly E3 2019 depending on how Nintendo's Tuesday Direct goes—with its 20-minute feature of Final Fantasy VII Remake, most of which was gameplay. The game was originally announced in 2015, but since then, fans have patiently waited, hoping that the years of anticipation were worth it. It is safe to say that most were not disappointed with the footage shown at Square's presentation (image from Slash Gear).
The trailer showcased early game progression and an intense battle scene with a Scorpion Sentinal. First impressions seem to be excellent, with some even questioning how the game looked so well on current-generation hardware. Apart from gameplay footage, Square reconfirmed the release date to be Mar. 3, 2020, exclusively for the PS4. Square also announced two special editions of the game available for pre-order:
For those strictly looking for the game, pre-orders are also available for $59.99. There is no doubt that this will be one of the major highlights of E3, regardless of the presentations still to come, and a best-seller when the game releases in 2020.
Apart from Final Fantasy VII Remake, Square also presented numerous other games, including:
Square also reiterated its announcement of new DLC for Kingdom Hearts III, although details were lacking and the trailer left some unimpressed. For more information on Square Enix's Monday-night presentation, see the following:
AMD
Amidst the torrent of game announcements over the last few days, AMD took the stage on Monday and changed gears for its Next Horizon Gaming conference. During its presentation, AMD announced a new line of consumer gaming graphics cards: The Radeon RX 5700 series. These new cards will utilize AMD's Navi architecture and will launch on Jul. 7 in a choice of three tiers (image from The Verge):
Radeon RX 5700: $379
Radeon RX 5700 XT: $449
Radeon RX 5700 XT 50th Anniversary Edition: $499
The specifications for each of these cards are listed below:
| CARD | COMPUTE UNITS | STREAM PROCESSORS | MAXIMUM PERFORMANCE | MEMORY | BOOST CLOCK | GAME CLOCK | BASE CLOCK |
| --- | --- | --- | --- | --- | --- | --- | --- |
| Radeon RX 5700 | 36 | 2304 | 7.95 TFLOPS | 8 GB GDDR6 | 1725 MHz | 1625 MHz | 1465 MHz |
| Radeon RX 5700 XT | 40 | 2560 | 9.75 TFLOPS | 8 GB GDDR6 | 1905 MHz | 1755 MHz | 1605 MHz |
| Radeon RX 5700 XT (50th Ann.) | 40 | 2560 | 10.14 TFLOPS | 8 GB GDDR 6 | 1980 MHz | 1830 MHz | 1680 MHz |
These cards appear to be an answer to the NVIDIA RTX 2070 and RTX 2060 cards. During the presentation, AMD stressed the point that its new 5700 cards outperformed the RTX line in most games sampled. With the 5700 XT coming in at $50 cheaper than the RTX 2070, AMD is looking to challenge the RTX 2070 for top-dog in the mid-to-high-end graphics card competition.
However, AMD did not mention that these cards included any type of Ray-Tracing (RT) technology, which means that the NVIDIA cards can produce similar performance and include an RT unit, but are still closely priced. Being that NVIDIA's cards include RT, AMD would have to either show a notable increase in conventional (non-RT) performance over the RTX cards or have a notable price reduction. Only time will tell whether AMD accomplished either of these goals and actually puts a dent in NVIDIA's dominance in the gaming graphics market.
For more information, see the following:
Apart from new graphics cards, AMD also announced a new third-generation Ryzen Central Processing Units (CPUs) that will launch on Jul. 7. This CPU line-up was much more diverse, with six tiers of independent CPUs and two levels of integrated CPUs (specifications from PCGamer and AMD):
Standalone CPUs
| CPU | Price | Cores | Threads | Clock Frequency | Cache Size | Power |
| --- | --- | --- | --- | --- | --- | --- |
| Ryzen 9 3950X | $749 | 16 | 32 | 3.5 GHz to 4.7 GHz | 72 MB | 105 W TDP |
| Ryzen 9 3900X | $499 | 12 | 24 | 3.8 GHz to 4.6 GHz | 70 MB | 105 W TDP |
| Ryzen 7 3800X | $399 | 8 | 16 | 3.9 GHz to 4.5 GHz | 36 MB | 105 W TDP |
| Ryzen 7 3700X | $329 | 8 | 16 | 3.6 GHz to 4.4 GHz | 36 MB | 65 W TDP |
| Ryzen 5 3600X | $249 | 6 | 12 | 3.8 GHz to 4.4 GHz | 35 MB | 95 W TDP |
| Ryzen 5 3600 | $199 | 6 | 12 | 3.6 GHz to 4.2 GHz | 35 MB | 65 W TDP |
Integrated CPUs
CPU
PRICE
CORES
THREADS
CLOCK FREQUENCY
CACHE SIZE
POWER
Graphics
Ryzen 5 3400G
$149
4
8
3.7 GHz to 4.2 GHz
6 MB
65 W TDP
Vega 11
(1400 MHz)
Ryzen 3 3200G
$99
4
8
3.6 GHz to 4.0 GHz
6 MB

65 W TDP

Vega 8
(1250 MHz)
For more information on AMD's CPUs, see the following:
Ubisoft
Ubisoft came to its presentation with a vast array of titles, two motion picture announcements, and a new members-only game service. While the number of titles was not lacking, many of the titles had already been rumored or outright seen; many were hoping for at least one major surprise—like a new Splinter Cell—but none seem to come.
The list of games announced by the French company included: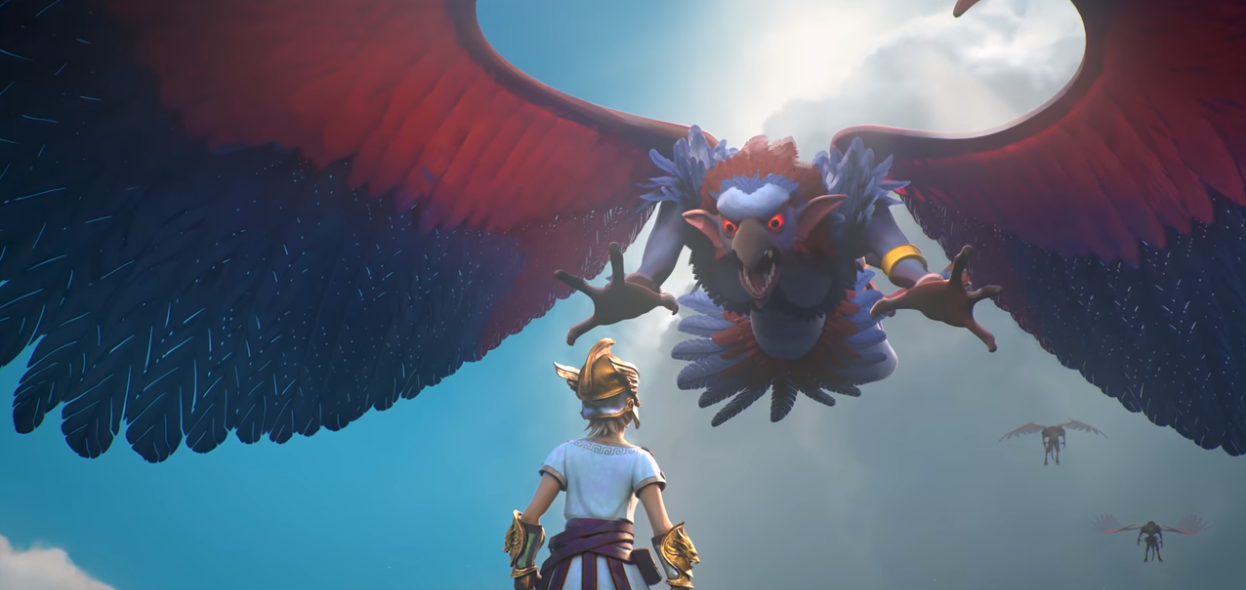 Advance through the ranks as you rise from street to stadium, winning matches and gaining fans on your way to Roller Champion fame. Feel the thrill of rushing down the track, weaving between opponents, and slamming goals in this electrifying derby-inspired game. The arena awaits you!
This title is available today as a free alpha on UPlay+ (see below) and will remain free until Jun. 14.
Apart from new titles, Ubisoft also announced that it is working on a new sitcom called Mythic Quest: Raven's Banquet, staring It's Always Sunny in Philadelphia's Rob McElhenney, that follows a development studio in the process of bringing a game from concept to creation. This comedy will be launch this Fall and be available on Apple TV+. Ubisoft also announced a Division Netflix movie directed by David Leitch (Deadpool 2) and featuring Jessica Chastain and Jake Gyllenhaal. No release date is currently available, though.
Lastly, Ubisoft also announced its own subscription service: UPlay+. This service allows subscribers to easily download and play the games in their Ubisoft collection, receive promotions and membership benefits, and take part in special-access betas and pre-releases. UPlay+ will cost $14.99/mo but a free trial is available if gamers sign up before Aug. 15. The service will also be available on Google Stadia, further cementing the partnership between Ubisoft and Stadia.
For more information, see the following:
Limited Run Games
Nostalgia was on full display for Limited Run Games' presentation on Monday, which included the remainder of the company's PS Vita line-up, Power Rangers: Battle for the Grid, and a glut of Star Wars games. The official list of announced games is as follows:
TITLE
PLATFORM
Atari Flashback Classics
Vita
Atooi Collection
3DS
Bad North
Switch
Blaster Master Zero
Switch
Blazing Chrome
Switch
PS4
Corpse Killer
PS4
The Curse of Monkey Island™
PC
Damascus Gear Operation Osaka
Vita
Damascus Gear Operation Tokyo
Vita
Dark Devotion
Switch
PS4
DEADBOLT
Vita
Double Switch
Switch
Freedom Planet
Switch
PS4
Guacamelee!
Vita
Hover
PS4
Mercenary Kings
PS4
Metal Slug 3
Vita
Monkey Island™ 2 Special Edition: LeChuck's Revenge
PC
Night in the Woods
Switch
PS4
Papers Please
Vita
Pix the Cat
Vita
Power Rangers: Battle for the Grid
Switch
PS4
realMyst
Switch
Red Faction
Switch
Revenant Dogma
Vita
Rocketbirds: Hardboiled Chicken
Vita
Rocketbirds 2: Evolution
Vita
Rogue Legacy
Switch
The Secret of Monkey Island™
PC
The Secret of Monkey Island™: Special Edition
PC
Shenmue III Collector's Edition
PC
PS4
Star Wars™
NES
Game Boy
Star Wars™: Bounty Hunter
PS4
Star Wars™: Dark Forces
PC
Star Wars™ Episode I: Racer
PC
N64
Star Wars™: The Empire Strikes Back
NES
Game Boy
Star Wars™: Jedi Knight
PC
Star Wars™ Jedi Knight II - Jedi Outcast
PC
Star Wars™ Jedi Knight: Jedi Academy
PC
Star Wars™: Racer Revenge
PS4
Star Wars™: Rebel Assault
PC
Star Wars™: Shadows of the Empire
PC
N64
Star Wars™: TIE Fighter
PC
Star Wars™: X-Wing
PC
Super Meat Boy
PC
PS4
Vita
Super Mutant Alien Assault
Vita
Tales from Space: Mutant Blobs Attack
Vita
Transistor
Switch
PS4
Turok
Switch
Turok 2: Seeds of Evil

Switch
For more information, see the official Limited Run Games E3 2019 line-up blog post.
Still to Come
Even though the pre-E3 announcements are starting to wind down, there are still some important companies to hear from, including Nintendo, who will host its E3 Direct at noon ET on Tuesday and follow-up with its Treehouse Live event.
Topics:
conference, e3 2019, game dev, gaming, web dev
Opinions expressed by DZone contributors are their own.
Web Dev Partner Resources