Eight Big Data Security Issues in the Enterprise
DZone's Guide to
Eight Big Data Security Issues in the Enterprise
The use of big data in the enterprise has led to numerous security concerns. Here are eight to avoid.
Join the DZone community and get the full member experience.
Join For Free
SignalFx is the only real-time cloud monitoring platform for infrastructure, microservices, and applications. The platform collects metrics and traces across every component in your cloud environment, replacing traditional point tools with a single integrated solution that works across the stack.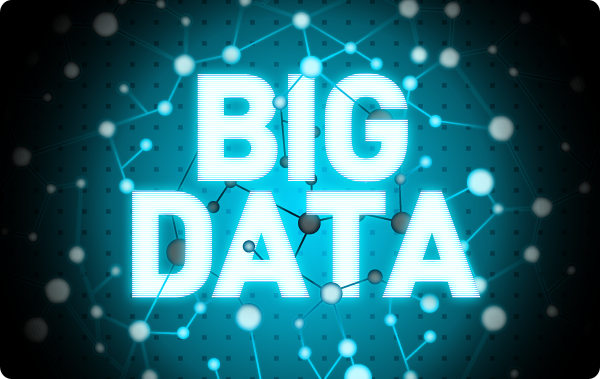 Businesses today make use of a huge amount of data for everything from product design and marketing to billing and customer retention. While all of this data is necessary for businesses to operate, it also makes businesses with huge amounts of data a major target for hackers. They often attack these companies in the hopes that they will be able to steal credit card numbers, personal information, and other data that they can make money from.
If you own a business that collects large amounts of data, you have to know how to protect this data. Part of protecting your information means being aware of today's biggest security issues and knowing how to respond to those issues. Here are eight points you need to be familiar with in order to keep your system safe.
1. Systems Aren't Designed for Large Amounts of Data
Big data allows businesses to do much more than they used to be able to, but for older businesses that have adapted, there are a few issues. Most businesses never expected to handle this much data, so their system architecture is not designed for it. They don't have the security, the encryption, or the security policies in place to handle huge amounts of data. This means it's much easier for hackers to break into their network or for a number of network glitches to occur.
2. Too Much Variety
Much of the data used by businesses today is the same, but there's also a good chance that you'll end up with a variety of different types of data. The more variety you have, the harder it can be to protect your information. Part of this is that data can come from numerous sources. Some of it may be structured similarly, while some may not be. With data from applications, clouds, emails, mobile devices, servers, and more, you may find that you have such a variety of information that you need multiple storage solutions
Of course, it's much easier to secure one data storage solution than it is to secure multiple solutions. This means that the more variety of data you have, the more difficult it's going to be to keep each and every one of them secure.
3. Businesses Still Don't Make Security a Priority
Unfortunately, despite the increase in the number of cyber-attacks, many businesses have yet to truly make network security a priority. Spending to combat cyber terrorism has not increased. Many security experts believe companies should be spending 10% of their IT budget on security. The average, however, is less than 9%. If a business doesn't provide the resources for their IT department to counter attack, they risk losing their data.
4. A Lack of Trained Experts
Along with a system architecture that was not created with large amounts of data in mind and a lack of budget for security, businesses also have to deal with a lack of trained experts in the field. Many IT professionals completed their education before big data was commonly used. Like many computer systems, they have had to adapt as they go, and many still use outdated concepts and methods that do not account for large amounts of data.
The rise of big data has also lead to the creation of specialists. Data scientists and experts are finding positions on many IT staffs, but there are not enough of these specialists available. This leads to underfunded departments ran by individuals who learned as they went.
5. Not Monitoring Your Network in Real-Time
If you don't monitor your network in real-time, you may easily be missing attacks on your system. It's possible these attacks will come in the early morning after your business is closed or at a time when your staff is engaged elsewhere. This is why many companies use real-time network intrusion protection programs such as Snort. Snort is able to monitor your system constantly and will alert you to any suspicious activity. It also immediately locks out the user who is trying to break into data they should not be able to access.
6. A Lack of Scalability
If your system cannot scale property to accommodate additional data, you may end up with a number of small loopholes or data leaks. While the amount of data initially accessible via these small security breaches may not be that large, it does open your system up to larger threats. Systems that cannot scale should be fully replaced rather than heavily modified to handle the large amount of data that will be incoming.
7. Assuming You're Safe
Data breaches are occurring at a faster and faster pace, which is quite alarming to many. Experts suggest that business owners need to adapt a new mentality to dealing with security breaches: a when, not if, approach. Business owners should anticipate when their company's network will be attacked rather than wondering if it will be attacked. Assume that your business will be attacked and plan accordingly.
This includes small businesses, too. You may assume that you're so small that no hacker would waste time attacking your network. Even if you have a large amount of data, it may not be data that is particularly useful to anyone else. However, hackers don't know this, and some don't care. Always assume you're a target and plan accordingly.
8. Not Learning From the Past
Along the same lines, a large enterprise with great amounts of data needs to carefully watch how other businesses of the same size and in the same industry handle security breaches. It's important to learn what these businesses do right and what they do wrong so you can adjust your own disaster recovery plan.
You can also often learn about their security systems and what they did wrong. The old saying about those who fail to learn from the past are apt to repeat it is very true here. If you don't take the time to learn how other companies lost data and what they did about it, you're likely to repeat their mistakes.
SignalFx is built on a massively scalable streaming architecture that applies advanced predictive analytics for real-time problem detection. With its NoSample™ distributed tracing capabilities, SignalFx reliably monitors all transactions across microservices, accurately identifying all anomalies. And through data-science-powered directed troubleshooting SignalFx guides the operator to find the root cause of issues in seconds.
Topics:
enterprise ,big data ,performance ,security
Opinions expressed by DZone contributors are their own.
Performance Partner Resources
Performance Partner Resources