Elevated Signals Shows How Technology Provides Great Benefits to Agriculture
DZone 's Guide to
Elevated Signals Shows How Technology Provides Great Benefits to Agriculture
Today's crop grower is more likely to carry an iPad than a pitchfork and consult a data platform instead of an almanac.
Join the DZone community and get the full member experience.
Join For Free
When you think of agricultural technology (agtech), it seems something of a contradiction. Agriculture involves growing crops. There's no real-world shortcut or fast track in that plants require planting in appropriate seasons with access to light, water, nutrients, and time to grow. By comparison, tech is about speed, rapid prototyping, and timely deployment. But today's cannabis farmers are using technological innovation to improve the health of their crops, effectively monitor their yield, and comply with government regulations. Today's crop grower is more likely to carry an iPad than a pitchfork and consult a data platform instead of an almanac.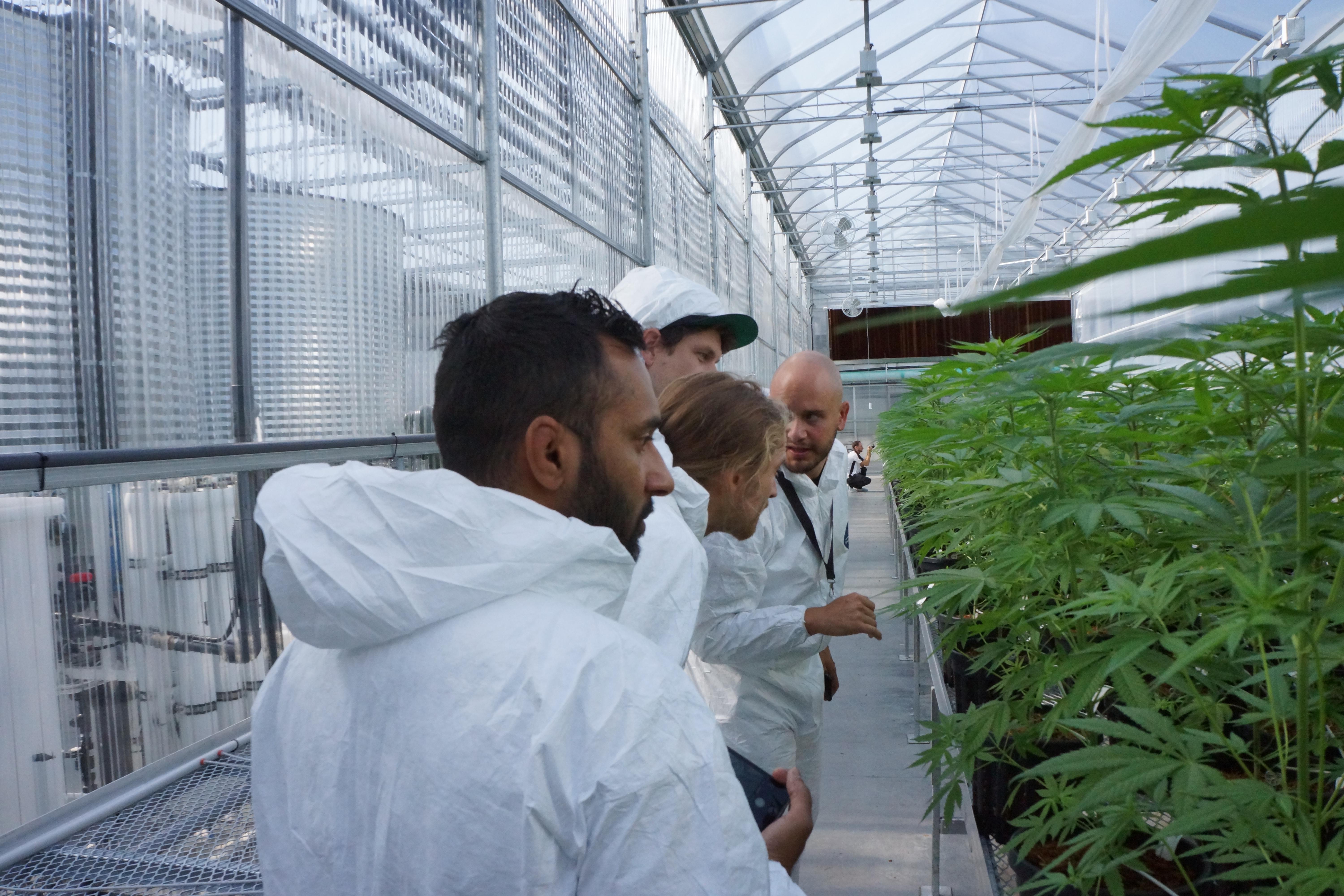 One company leading the way is Canada's Elevated Signals. The company has created a digital production management platform that leverages wireless IoT (Internet of Things) sensors and modern software tools to help optimize crop production and manage complex compliance requirements.
I spoke to CEO Amar Singh, who explained that sensors installed in a greenhouse can give producers better visibility of the growing environment by monitoring the temperature, humidity, Co2, and amount of light. Sensor data into the growing environment and the health of each plant is transformed into data analytics that enables critical insights into crops. The grower can be notified of any suboptimal conditions such as dead zones or hotspots and real-time actionable data means "even at a very basic level, make sure the lights aren't on or off at the wrong time which can totally disrupt the cannabis growth cycle."
Amar notes that his co-founders are co-founders who come from a maker/hacker background. So, they built a couple of sensors just as prototypes for testing. They looked at the existing market and realized that any hardware needed to be particularly robust and resilient due to the humidity of a greenhouse environment where they would get sprayed during watering. They settled on 900 megahertz radios able to cope with the climate and the thick concrete walls and also utilize other IoT hardware.
Inventory Software Hits the Real Pain Points
Elevated Signal isn't merely a hardware company. Their software provides inventory management which monitors plants throughout their lifecycle. The company addresses growing, regulations, and compliance challenges.
'That is exactly where we are really shining today. The IoT and precision ag side of things is going to be more and more important in the future as producers need to optimize their business and make sure that they're getting the best yield. However, right now the main bleeding neck wound is compliance. No one has been happy with traditional or like the first generation of software.
One of the less romantic realities of crop growing is paperwork. In Canada there are three main requirements for cannabis growers that ensure the end product is of high quality and safe for consumers:
GMP (Good Manufacturing Practices): a system for ensuring that products are consistently manufactured and controlled according to quality standards appropriate for their intended use. The purpose of GMP is to minimize the risks involved in any production process which cannot be eliminated through testing of the final product. GMP covers all aspects of the production process (including raw materials, premises, equipment and personnel), and involves detailed written procedures, in the form of Standard Operating Procedures (SOPs).
GPP (Good Production Practices): Part 5 of the Canadian Cannabis Regulations requires license holders to follow GPP to help ensure cannabis is produced consistently and that all activities conducted by license holders with cannabis meet the appropriate quality standards. GPP requires Licensed Producers to have a quality system in place which includes written SOPs, a sanitation program, recall procedures, properly maintained and calibrated equipment, trained and qualified employees.
GACP (Good Agricultural and Collection Practices): technical guidance on growing, collecting and processing of medicinal plants and herbal substances for the sustainable production of herbal products classified as medicines. GACP contributes to the quality assurance of medicinal plant materials used as the source for herbal medicines to improve the quality, safety, and efficacy of finished herbal products.
Amar shares that one of the challenges for growers is surprise audits "They'll say show us these five box records at random and that's been a painful process so far. So we have created a digital, modern UX for that. The magic happens when an inspection happens where we're constantly keeping up to date, chronological records for the first time, both inventory and quality events, and data producers can either download what's needed in a PDF and also have the complete record in a secure export Pharma level document. The platform is also collaborative meaning anyone can log in and see who's done what to a specific batch.
While plenty of companies are involved in seed to sale inventory tracking or IoT data management, Elevated Levels combines these with the electronic batch records, which no one in Canada is doing.
Growing Farms Means More Data
The company works with all sizes of produces from micro cultivators (up to around 2000 square feet to mid-sized producers (100,000 square feet). Amar shared:
"A lot of the big greenhouse producers for vegetables like tomatoes and Ubers have started to realize the economic potential of this industry. They've started converting over so we were able to land one of the biggest producers in the world last year.
They're called Pure Sunfarms. So we're currently working on 1.1 million square feet and scaling to 5 million over the next few years as the potential to scale and so it will be doubling to 2.2 million this year. And then they have the option to extend that to 4.8 million."
For those thinking sensors are only for indoor crops, they work equally well outdoors. There are now more licensed square feet of outdoor canopy in Canada than there are indoors. Elevated Signals has been deploying Arable Labs sensors at the Crofton craft's site on Vancouver Island, logging microclimate data on active and future fields including temperature, RH, pressure, precipitation, W/m2, evapotranspiration, leaf temperature, water stress, chlorophyll index, NDVI, soil moisture, and irrigation line pressure.
As Amar notes, "They really wanted to monitor their outdoor environments, so we called up Arable Labs. And now we can integrate their sensor data into our platform meaning plant monitoring, plant lifecycle, inventory management, and electronic batch records all in one package."
Elevated Signals' data platform shows how technology is providing great benefits to agriculture. Precision analytics create real-time actionable insights and value for growers as the sector scales and we can expect even more as companies add artificial intelligence into the mix. The future of farming is a mix of data scientists, engineers, product managers, automated robotics, and a heady mix of innovation.
Topics:
agtech ,elevated signals ,erp ,indoor farming ,iot ,iot news
Opinions expressed by DZone contributors are their own.