Emergence of Maximalist Concept and Floating Navigation Menu in Website Designing
Learn more here about how and why web design has evolved over the years and how movement serves an important role in web design.
Join the DZone community and get the full member experience.
Join For Free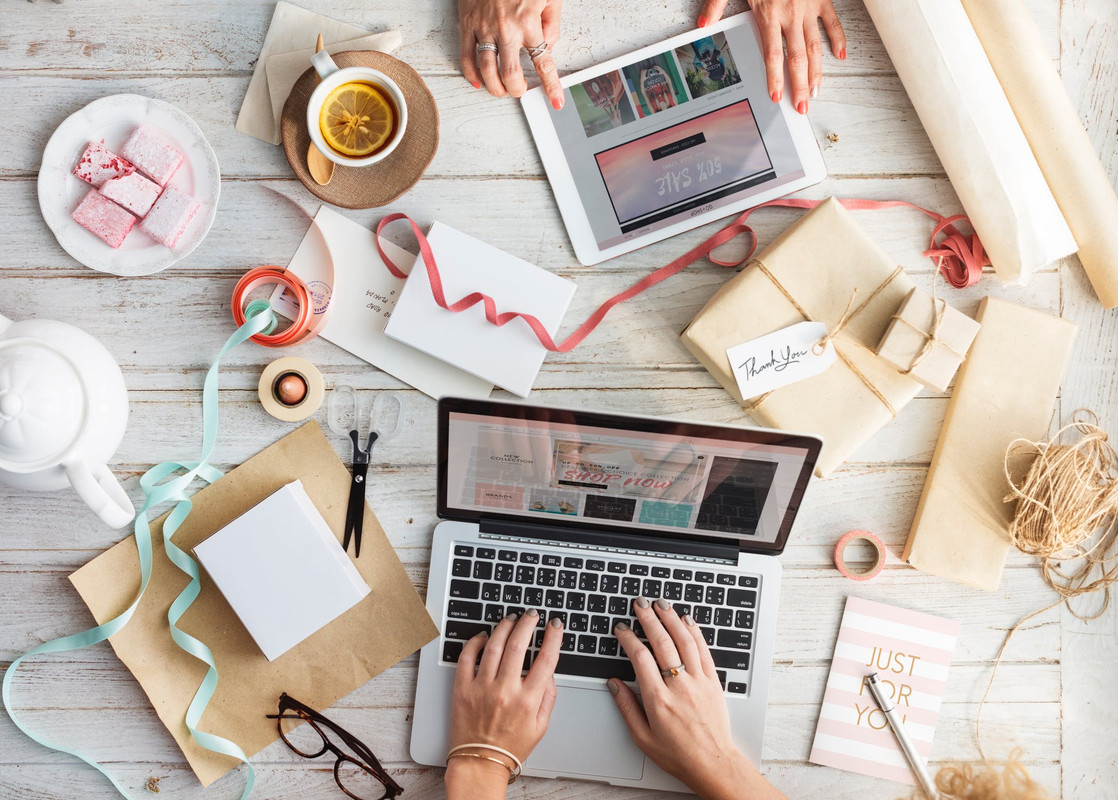 Web design in modern times has seen a paradigm shift. Modern designers are more focused on creating pervasive and persuasive designs. Today, websites are full of animations and interactions. Innovative designing of websites is a medium for conveying messages. It helps to establish a conversation with text, images, graphics, and videos. It is no longer static and a "web page" now is much more than simple words printed in attractive fonts.
Modern designers focus on the motion and interactivity of a website. They implement tools and techniques that make the information "move" to create a better impact. However, it is also important to the designers that such "movement" is not distracting.
Potential of Animations
Modern designers are making the best use of the animations and its inherent potential. Done at the right time and in the right way, these animations grab your attention for each piece of information when you scroll down the page. This feature is exceptionally useful for those sensitive to motion or those who have a cognitive disability.
When the subtle animation directs the attention towards the right content, chances of missing any vital lines of a conversion driving form or a copy is minimized, if not eliminated. Highlighting the current line the series of well-designed tooltips makes one stop reading and click onto another page. This provides a better and more functional inline navigational system.
There is an increase in the use of different tools that simplify complex animations and interactions. More specifically, it has given rise to two distinct animation patterns: page transitions and unusual scrolling rates.
Unusual Scrolling Rates
Unusual or unexpected scrolling rates have eliminated parallax these days. The unusual scrolling rates have enabled the designers to infuse scroll tracking plugins in web design. However, designers still create interesting ways to link element movements to scrolling for a better impact in the design. The features and benefits of unexpected scrolling rates are:
Each graphic and image used in the design acts normally until it is scrolled past;
The image ascends rapidly much faster than the scroll rate;
It provides an interesting and ethereal feel to the site; and
It blends perfectly with the monochromatic photos, austere and the severe models.
As such, in the near future, you can expect to see more dashes of these thrown into the design by experts to add more spice to the site.
Page Transition Pattern
Modern websites with beautiful animations indicate that there is a change in the page. However, it may seem moving from one page to another is the same which is a bit odd no matter which website you are viewing. The transition does not seem great when things go blank for a second and then a new page is viewed. It is very common.
With the help of state change animation, viewers can sweep from one page and be greeted by another, but all of it is discreet and nothing may link them. With such change in transition trend, things are beautiful to behold. It is more cohesive and a better way to present a design-centric brand. There is little navigation required within a library of "views."
The Minimalist Concept
According to the minimalist concept, any good web design has less design. The words, "It's clean" seem to be the most coveted and powerful feedback of any web design. Well, that is what minimalism is in web designing.
Web designers always wanted to get out of the way of the users offering few visual distractions and choices. This makes a lot of sense as it eased the users and helped in better navigation. The strain of brutalism is no more and the web designers now can expect more from the visitors with their clean website design where less is more.
Change in Typefaces
Previously, when you had poor font support and non-retina screens, the best option for designing a readable and understandable site was to use sans serif fonts in the interfaces. Over time as both screens and font styles improved due to the advancement of technologies, this provided custom font support, more robust designs, and elaborate typefaces. This has led to change in the interfaces such as:
More prominent and supporting roles;
Incorporation of featured block quotes set in softly curving serif; and
Big, bold headlines stealing the scene.
Such changes resulted in elegance in design, more refinement in element selection and usage along with literary polish.
Floating Navigation Menus
This is a newer and effective concept that has replaced fixed navigation that became the mainstay of sites. Fixed navigation was essential for sites that have extensive menus or conversion focused. It helped the core CTA to stick with you when you scroll down the page. This means that the navigational control is constantly at your fingertips.
However, of late there are noticeable changes in such concept in the modern designers. They have taken a step further and have detached navigation visually from the rest of the design. It is now moved slightly below the chrome of the browser. The primary objective of it is to make navigation a global object and not a part of a single page. It follows you through the site reassuringly.
The Process Followed
There are a few specific processes followed by the designers to create a floating navigational menu. These are:
Adding a drop shadow to the navigational bar, which is the most obvious way to go about it
Moving the bar a bit below the top of the site, enabling it to be used in a flatter design
Make it an interesting contrast so that it purposefully and naturally occurs within the design.
The designers are more focused now on short story length tutorials rather than long for content. They follow the basic concept of feature stories and combine it with custom layouts. The copy is carefully tailored and is explained with the help of narratives, videos, sounds, charts and lots more.
This is a creative challenge which is much similar to off-grid designs that the modern web designers take up in a fun way.
Topics:
web design,
movement,
animation,
agile,
ui ux
Opinions expressed by DZone contributors are their own.