Enterprise Mobility: 6 Reasons to Implement Enterprise Mobility Apps
DZone 's Guide to
Enterprise Mobility: 6 Reasons to Implement Enterprise Mobility Apps
Learn about the characteristics of custom software and mobile app providers that can cater to different businesses to provide enterprise mobility.
Join the DZone community and get the full member experience.
Join For Free
Enterprise mobility is the buzzword of the future. According to a forecast by Strategy Analytics, the number of mobile workers in the world will reach 1.75 billion by 2020. The use of the right mobility solution will therefore determine the future competitiveness of companies.
A 2014 Forrester study found that deploying mobile solutions in enterprises can increase employee productivity by 38 percent, while reducing process costs by 30 percent. The opposite happens, however, when an enterprise mobility solution falls short of expectations. Then it hampers efficiency and is thus counterproductive.
In another study, Forrester came to the conclusion that 64 to 70 percent of the company's apps are not accepted because the users - ie the employees - made bad experiences with them. No wonder, then, that many companies still shy away from implementing enterprise mobility solutions. A careful offer should therefore be at the beginning.
Possibilities in Implementing Enterprise Mobility
Both mobile platform providers and software vendors offer ways to implement enterprise mobility. However, it always has to be decided on a case-by-case basis which option one chooses. The advantages of both providers are described below. Alternatively, of course, one can also rely on a provider of tailor-made applications.
When to Choose Mobile Platform Providers
Mobile platform vendors may be the right choice for implementing highly complex custom processes. However, to be able to realize the mobilization project in this way, sufficient development resources must be available in-house. Mobility platform providers typically build the components for building the specific application and some basic functions. The in-house development team uses these components and develops the functionalities, rounded off by an individual user interface. This solution offers more flexibility than the extension of existing ERP solutions to mobile use, but requires appropriate developer know-how.
When to Choose a Software Vendor
If you have already worked with one of the major providers of ERP software, it makes sense to purchase the mobile solution from the same vendor. However, if the standard workflow in ERP does not cover your processes, the mobile workflow will be unsatisfactory - even hampering your productivity.
Providers of Tailor-Made Applications: When Are These Useful?
With custom mobile application development, clients have the luxury of full control over the result without having to be directly involved. Provided that the customer has an exact idea of the required functionality, he only has to forward an exact briefing to the developer.
Provider of mobile platforms:
If you want to make a complex and very specific process mobile.

If you need a completely customized user interface

If you have enough resources (time, manpower, and money) to make that happen
Software provider:
If you are satisfied with the functionality of the existing ERP solution, but also need mobile access.

If you already use software that has already integrated a mobile solution.
Provider of customized applications:
If you only want to implement certain workflow mobile, but to the best industry standards.

When an end-to-end solution is needed.

If you need a customized application.

If simple and user-friendly operation is a priority.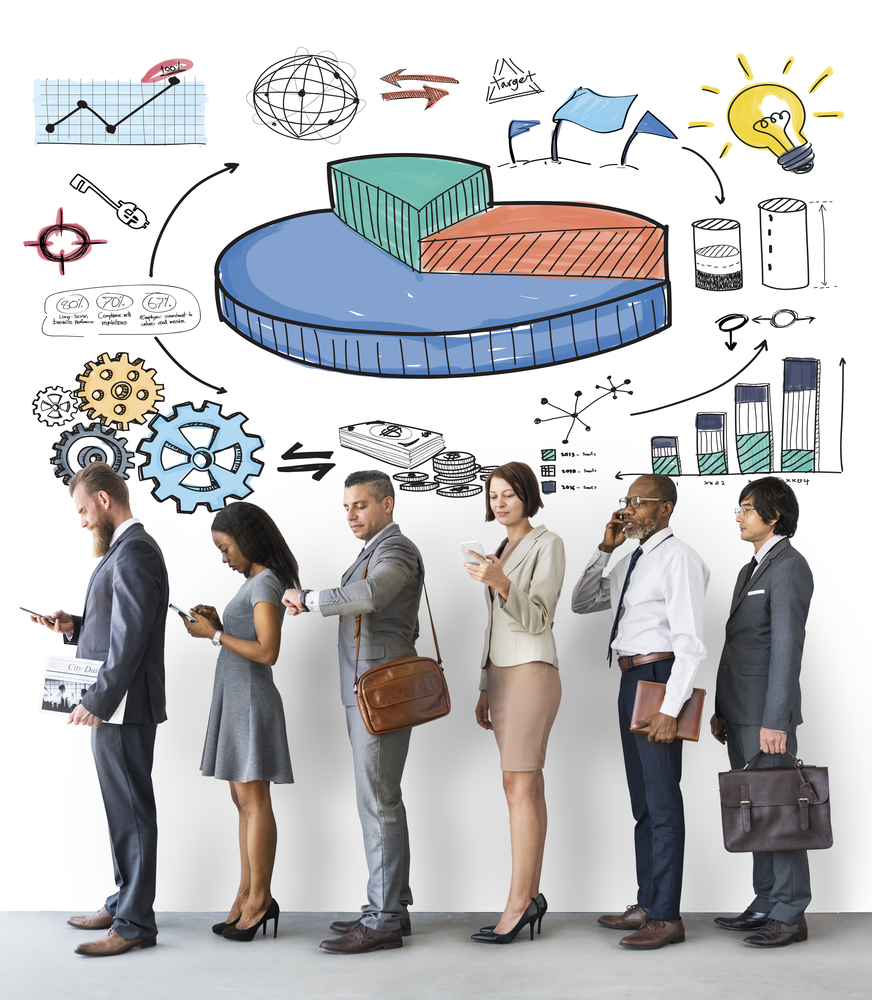 Next-Generation Application Developers Use Enterprise Mobility Toolkits
Providers such as Scolvo now offer a new generation of mobile application development. Based on the experience of multiple mobile application development applications for specific industries, such as insurance, commerce and utilities, these companies offer off-the-shelf solutions that meet high standards and cover the functionalities required by specific industry standards for specific workflows.
The advantages of such solutions are obvious: the risks for the decision makers in the company are minimized and the mobile solution can be used much faster - usually even within a week. They are easy to integrate into existing backends and can be customized. These new Enterprise Mobility Toolkit solutions are also easy to use, which translates into an easy-to-use user interface.
6 Reasons for Ready-to-Use Enterprise Mobility Solutions
The development time is shortened dramatically
The costs are considerably lower
Later entry of developers or system administrators
Elimination of costly coding, design and testing
Individual adaptation
User experience is the focus
Off-the-shelf mobile solutions are putting the user experience center stage as they have been developed with a longer-term, broader focus. The positive user experience is again a critical factor in the success of an enterprise mobility app.
5 Rules for Implementing Enterprise Mobility Apps
Rule # 1 : The main focus must be on the user of the app.
Practical usability, consistency and readability decide on their success or failure.
Rule # 2 : Driving the Mobile First Approach
The mobile workflow differs considerably in all sectors from the processes on the desktop, which must also be reflected in the mobile application.
Rule # 3 : Give preference to native web-based mobile apps
These provide a better user experience due to their rich graphical capabilities and easy integration.
Rule # 4 : Measure the Success of a Mobile B2E Application Using Key Performance Indicators.
KPIs help measure the effectiveness of an app and point out potential difficulties. Here, for example, the transaction rate offers: How many transactions were made by the user via an app? For example, if the user rises earlier, this indicates a user-friendliness deficit.
Rule # 5 : Recognize the UI as the heart of an Enterprise Mobility application.
It decides on the quality of the implementation of mobile workflows and contributes significantly to the success of the mobile solution. Not for nothing does the user interface take up 40 percent of the total development effort, as well as 47-66 percent of the entire code. In contrast, IT decision makers still tend to value business process compatibility or backend security when it comes to implementing mobile business processes.
Topics:
enterprise mobility, mobile
Opinions expressed by DZone contributors are their own.