An Extended Probability Distribution Chart
DZone's Guide to
An Extended Probability Distribution Chart
Join the DZone community and get the full member experience.
Join For Free
Hortonworks Sandbox for HDP and HDF is your chance to get started on learning, developing, testing and trying out new features. Each download comes preconfigured with interactive tutorials, sample data and developments from the Apache community.
Lawrence Leemis published a chart in 1986 showing the relationships between around 20 probability distributions. I made an online version of this chart a few years ago.
In 2008 Leemis published a larger version of his original chart. A few days ago Leemis and his colleagues published an online version of the extended chart.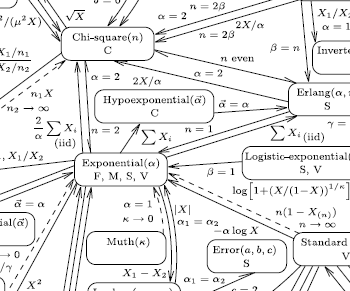 Related post: Six analysis and probability diagrams
Big Data Partner Resources
Big Data Partner Resources