An Extended Probability Distribution Chart
DZone's Guide to
An Extended Probability Distribution Chart
Join the DZone community and get the full member experience.
Join For Free
Cloudera Data Flow, the answer to all your real-time streaming data problems. Manage your data from edge to enterprise with a no-code approach to developing sophisticated streaming applications easily. Learn more today.
Lawrence Leemis published a chart in 1986 showing the relationships between around 20 probability distributions. I made an online version of this chart a few years ago.
In 2008 Leemis published a larger version of his original chart. A few days ago Leemis and his colleagues published an online version of the extended chart.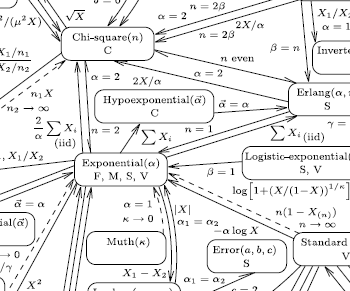 Related post: Six analysis and probability diagrams
Big Data Partner Resources
Big Data Partner Resources