Faster to Market Attainable Through Continuous Testing Practices
DZone 's Guide to
Faster to Market Attainable Through Continuous Testing Practices
Continuous testing environments are a natural progression for Agile. With continuous delivery and integration, these three can equal cost savings and quicker production.
Join the DZone community and get the full member experience.
Join For Free
Living in an agile environment demands that you must be equipped with tools and techniques that empower you to be agile. Companies are striving hard to be agile to gain the edge to be ahead of their competitors, but to be fully agile they have to deal with the challenges of implementing changes and additions to their software systems that offer their services to the ultimate customers. The response of the customers and acceptance of the product is, otherwise, dependent on how early the product is being launched in the market.
Continuous Delivery (CD) has proven to be a brilliant concept to help organizations get completely agile and lessen the time to market, though, grasping the complete potential of CD rests on the success of CD pipeline's automation. Continuous Integration (CI) has been the first step towards achieving Continuous Delivery, but there is a missing link for it. Hence, Continuous Testing has been evolved to act as a bridge between CI and CD.
Digitalization has disturbed software development, demanding for faster development and testing cycles. Continuous development and continuous bug fixing has become essential to reaching customers faster, which implied the need of Continuous Testing (CT) to evolve. The diligence in implementing continuous testing practices facilitates software release cycles and hence, reduces software's time to market and also brings better ROI.
Let's First Understand What Continuous Testing Is
Years ago, Agile evolved to drive faster developer sprints, leaving testing behind, which impacted pulling down the face of development instead of bolstering it. So, companies who adopted Agile to speed up software delivery ended up gleaning the half benefits of being agile. Then DevOps came, a suitably named concept to address the need of automation in software development along with Agile. Continuous Testing in DevOps unleashed testing practices to bring them up to par with the Dev Team and Ops team, which has helped a lot in achieving many business goals, like faster time to market, lessened cost, and improved software quality.
The key principles of Continuous Testing include testing early, testing often, testing faster, and automating those tests. Going further about how continuous testing works, let's consider its workflow – as soon as the build is passed on to the test environment along with any CI tool (Jenkins, for example), then instead of executing regression test suites manually automating the execution by triggering the execution from CI tool enables to achieve the key principles of continuous testing.
Also, CT plays a vital role in DevOps that inspires active involvement of the development team, the QA team, and all release engineers to bring out better quality software with the passage of time to the market. This form of testing symbolizes continual feedback mechanism, and focuses straightaway on prevention of the problem than its detection. To carry out continuous testing smoothly, it is important that every small step must undergo automation during the process.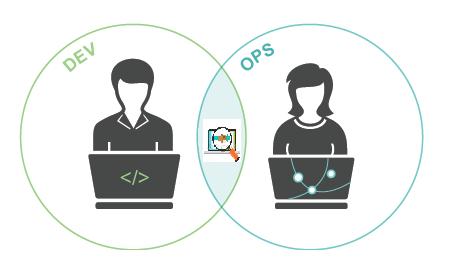 Continuous Testing Opens the Gateway to Faster Time to Market
Digitalization and agile practices generally demand escalated frequency of software releases and that in turn became a tool for accelerating software releases without any compromise on the quality part. This has aided many companies in achieving faster time to market. In the current agile environment, continuous testing has proven to improve the productiveness in bug tracking and it can indeed enhance the readiness of companies to respond quickly and mitigate business risks.
Continuous Testing can emancipate the process of software development in adapting the changes even on production/live environments, which in turn help in identifying defects, which can further help in lowering the overall cost.
Topics:
continous deployment ,software testing ,devops ,continous integration ,agile adoption ,agile applications ,test case ,test automation
Opinions expressed by DZone contributors are their own.