Finding Your Purpose At Work
DZone's Guide to
Finding Your Purpose At Work
We have the power to re-frame our work's purpose around something that is meaningful to us, and that through this we will give fresh joy and energy to our work.
Join the DZone community and get the full member experience.
Join For Free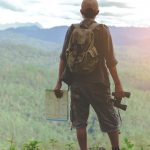 My wife is Czech, and through the course of our relationship I've enjoyed learning more about the history of the country, and especially the testimonies of people who struggled under communist occupation. Of particular interest has been the stories of people who fundamentally opposed the way the country was being run, yet had little opportunity to live their lives in a way that was congruent with their beliefs.
Some managed this reasonably well, whilst others were consumed by anger and bitterness to the extent that it destroyed their lives. Many writers and philosophers captured this period beautifully, but perhaps none more memorably than Bohumil Hrabal in I Served The King of England, in which his anti-hero manages to navigate a tumultuous period of occupation by both Germans and Soviets in a light-hearted and jovial manner.
It leans heavily on the philosophy of Arthur Schopenhauer, who in The World As Will And Idea famously explained that nothing exists outside of our perceptions of them.
"This truth is solemn," he wrote, "and must for everyone be, if not frightening, then certainly sobering and serious; for it states that each and everyone of us can say and must say, 'The world is my will.'"
Perceptions of Work
So how does this apply to us and our work? There is widespread dissatisfaction with our work environment, with numerous surveys documenting the incredibly low employee engagement scores from around the world. These scores are generally accompanied by a feeling of resignation to the fact, a sense that there isn't really much we can do about it.
While in most sensible senses, there isn't much of a correlation between being occupied by a foreign nation and being dissatisfied with our workplace, the power of perception can perhaps apply in both instances. For whereas Ditie, the anti-hero in Hrabal's novel crafted a life that seemed largely oblivious to what was going on around him, so you too might be able to create joy in even the most joyless of work environments.
That's very much the message London Business School's Daniel Cable projects in his latest book Alive At Work. He talks about the importance of crafting defining narratives about our purpose at work, and that this is possible in even the darkest of circumstances.
Indeed, while many organizations now attempt to define their purpose, and therefore that of their employees, as part of a wider cultural program, it's crucial that purpose be a very personal and individual interpretation. It isn't something that should be handed out like playing cards, but rather something that each of us should define for ourselves. It's the meaning we ourselves attach to the things we do each day.
Cable argues that we have the power to re-frame our work's purpose around something that is both meaningful and personal to us, and that through this we will give fresh joy and energy to our work. By defining the why, it makes the how much more bearable and gives us renewed resilience and stamina when things get tough.
As I look back on my discussions with Czech relatives who lived through several decades of foreign occupation, it's clear now that it was this ability to re-frame the situation that enabled many of them to maintain their sense of self while not being consumed by the circumstances they found themselves in.
Perhaps it's something that can help you re-find the passion and purpose in your own work. If you would like some help to guide you on your way, then a previous post covers advice from both Simon Sinek and Stanford University's Bill Burnett and Dave Evans, and these may help you get started.
Topics:
employee engagement ,
purpose ,
workplace ,
writers zone