Fintech Trends: With Great Change Comes Enormous Opportunity
Want to learn more about the most promising application of blockchain technology? Check out this post to learn more about trends in fintech apps.
Join the DZone community and get the full member experience.
Join For Free
After decades of remaining tellingly stagnant, the financial industry is on the verge of an era of massive upheaval. A variety of new technologies, most rooted in the opportunities created by mobile platforms, have resulted in a world where ground long assumed to be firm is suddenly shifting. Industry watchers have a name for this coming flux: fintech.
Investments in financial technology have positively exploded. Since 2016, more than $15.6 billion has been invested in seed, early, and late-stage U.S.-based FinTech startups. Simply from a investors perspective, the future of fintech is looking bright.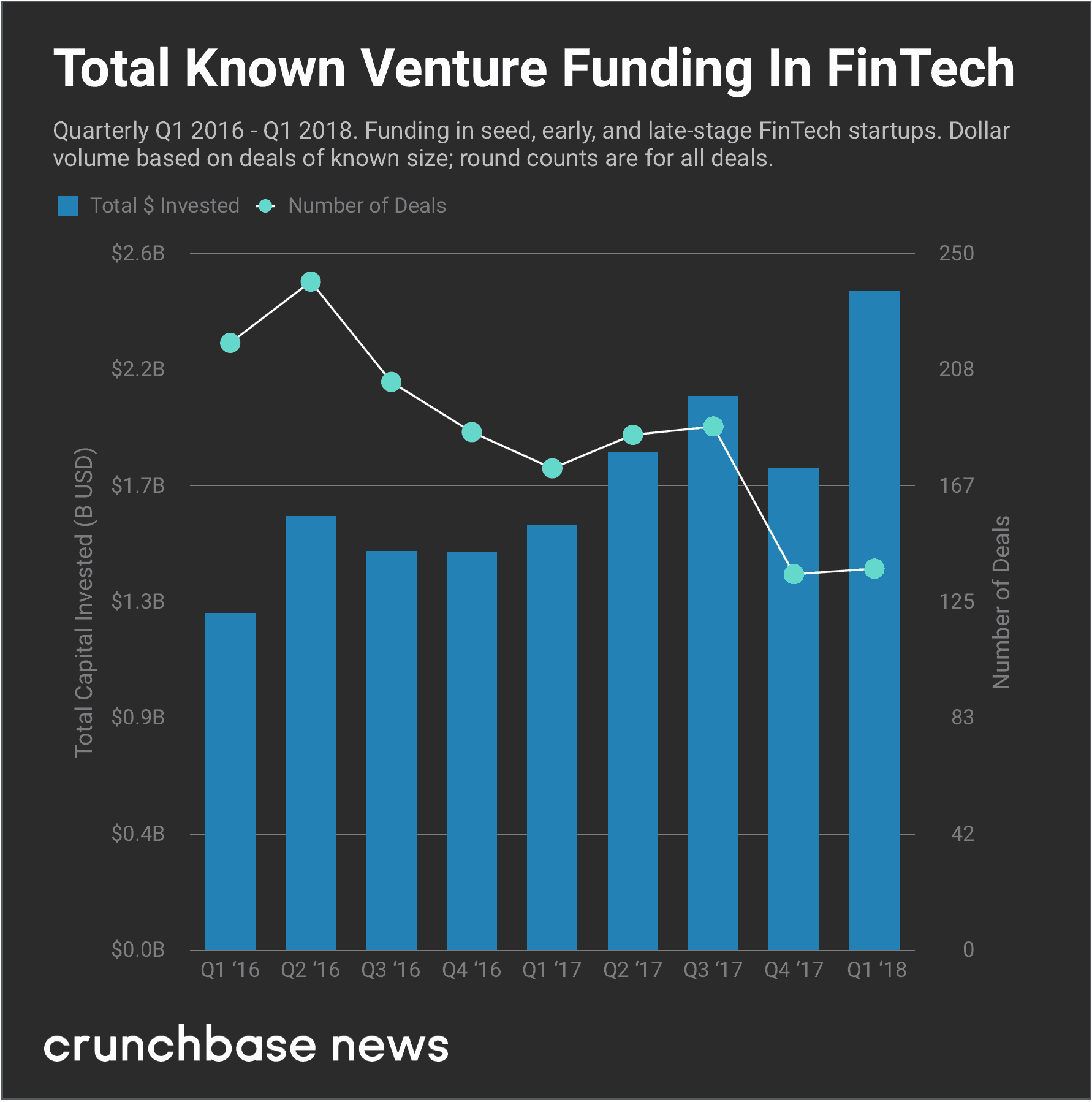 Source: Crunchbase News
It's clear that a lot of change is just around the corner. Precisely how much change is impossible to predict.
However, we can all be sure that the financial industry of the future will be more different and efficient. Trends point to a mobile world melting away the need for banks or stockbrokers. The following explores fintech trends that will present the greatest opportunities for your business.
Fintech Trends #1: Blockchain Presents Opportunities to Make Banking Open and Transparent
The blockchain was one of the central aspects of the digital currency Bitcoin. It is an open ledger of every transaction that is available to anyone. With blockchain, you can see the whole history of every transaction that preceded it. This system is entirely decentralized, meaning no single entity maintains the ledger. It is built, stored, and managed by all of its users collectively.
Blockchain promises improvements in data security, greater transparency and a departure from controlled systems like traditional banking. Depending what side you are on this can be extremely exciting or worrisome.
Examples Of Blockchain:
Nasdaq
Nasdaq, for instance, has been an early adopter with Nasdaq Linq, a blockchain-powered technology that maintains capitalization tables, which private companies use to track shares in their business.
Ripple
Look at Ripple, a cryptocurrency focused on being a single-source for financial transactions. Banks have long relied on the difficulty of transporting funds collect transaction fees. Ripple, however, creates a single currency maintained and tracked on a blockchain, giving anyone an easy way to move money. With Ripple, you can access funds from anywhere.
Ethereum
There's also Ethereum, a blockchain-based system that functions on a "smart contract" basis, running programs that can't be altered by third parties. The system has the chance to function as a "world computer," removing the classic model of servers and clients entirely and opening up new opportunities to people around the globe.
Fintech Trends #2: VR/AR Enables Everything From Data Visualization to Live Product Information
Another area where there's enormous potential for fintech to change the nature of finance is in virtual and augmented reality. While applications of VR/AR seem to focus on video games, there's a number of ways that fintech could incorporate them.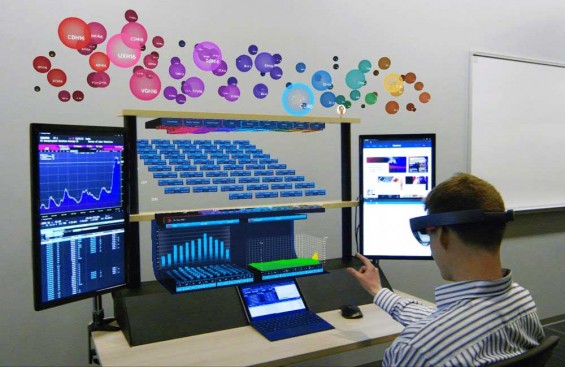 Source: Citi Youtube Channel
Fintech Trends #3: AI Offers Lower Costs And Less Friction Through Better Automation
Few things create the same sort of concern about the future as the concept of AI. Years of science fiction films have left us wary of the potential for self-aware computers. Present-day luminaries like Elon Musk have even cautioned against AI.
However, the present iteration of AI in fintech has already revolutionized much of the financial industry. Better automation of business processes means lower fees and transaction costs for consumers, savings that can mean broader access to services.
Fintech Trends #4: Without Improved Security, Fintech Will Struggle to Expand
A more open, transparent financial industry has the potential to make life easier for hackers as well. Closely guarded business information has been an essential piece of the financial industry for generations. No amount of positive change would be able to counterbalance a loss in security.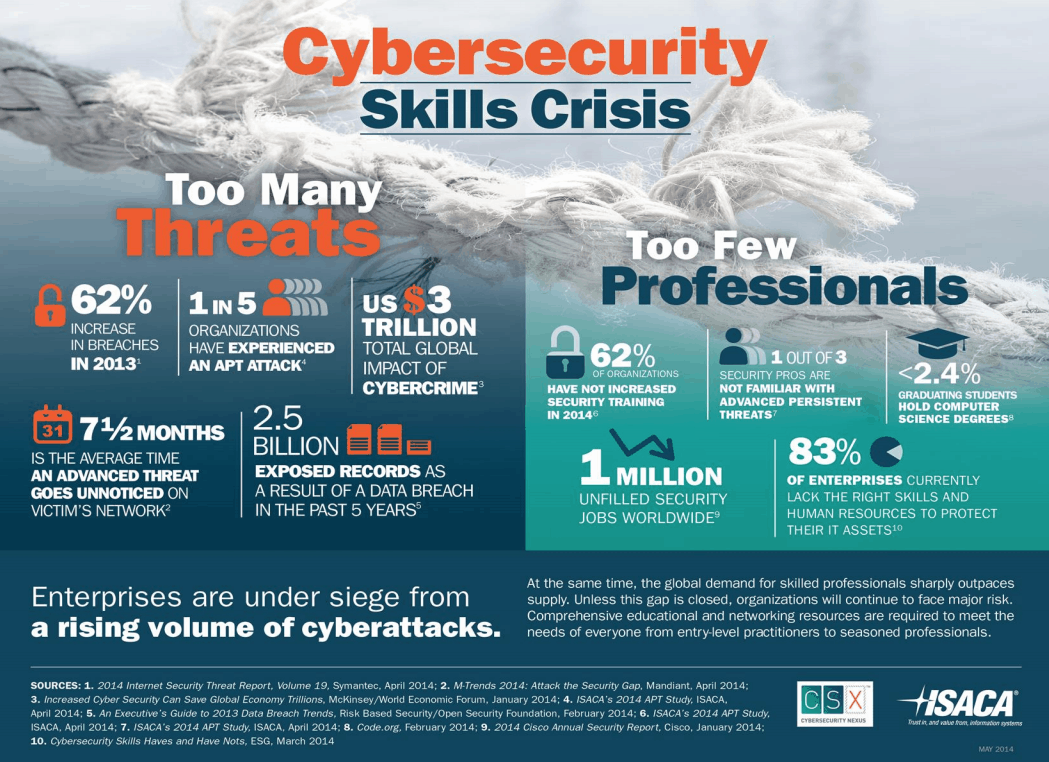 Source: ISACA.org
Fintech is providing plenty of options to ensure its revolution isn't also an invitation for hackers as well. A variety of technologies are helping make the process of identifying users easier, simpler, and more secure.
Fintech Trends Present Rapid and Positive Change on the Horizon
Fintech is an umbrella term covering a wide range of tech developments in the financial industry. It's still difficult to completely understand how this industry will look like in ten or twenty years. Fear of the unknown can be a real obstacle, but it is important to focus on what can be achieved.
Fintech presents an opportunity to create solutions that can help people engage with their financial information in new ways. Securing that data could be the necessary push igniting a wave of real change in the finance sector.
Whether it be revolutionizing banks or sending money to friends, the future of fintech presents opportunities for anyone to build something truly innovative.
Read the full article on Invonto Insights