First Meeting with Chisinau Community
DZone's Guide to
First Meeting with Chisinau Community
Join the DZone community and get the full member experience.
Join For Free
First destination in my Balkans trip this year was Chisinau, the capitol of Moldova. We arranged meeting there with local community and prepared some presentations for them because it's always fun to meet and to do something with different communities. Chisinau was cool and we had a very nice day with local community. Here's what happened there.
In Chisinau we stopped at soviet times hotel that was some way nostalgic to me – let water flow five minutes before it gets hot, some unexpected pipe leakages and poor WiFi router for each corridor in iron concrete building. But the apartment-room I took was actually massive and we had room enough for our crowd to sit together and have some good local beers and wines.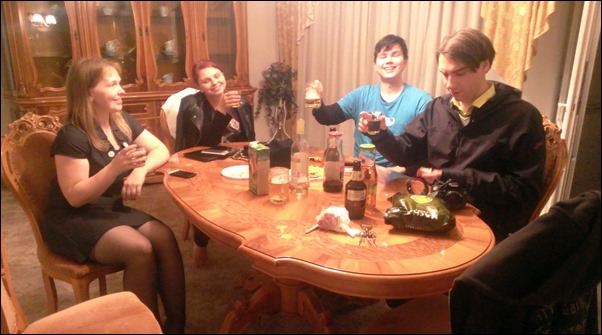 Trip to country side
Anton Perkin, one of local community leaders, and some other community members picked us up from hotel in the morning and took us to see the country side of Moldova. We stopped in nice place between mountains to visit old monastery built inside rocky mountain.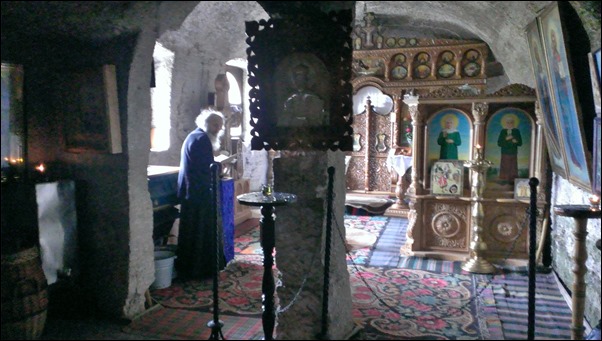 From natural terrace of monastery the nice and powerful view opens to surrounding mountains and river.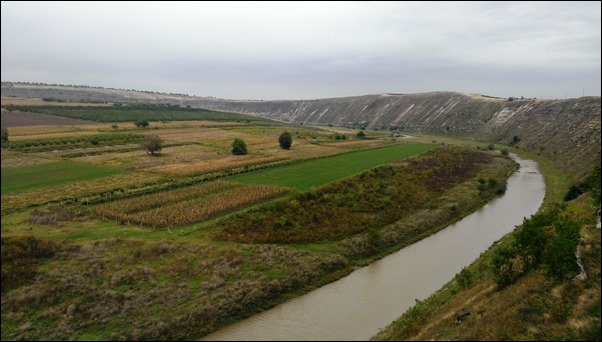 After monastery we walked to near-by example household for tourists where we were served some local dishes and wine.
Interview for Geek of the Week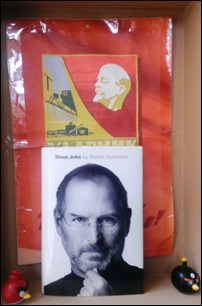 Before presentations we had interview for Geek of the Week (take a look, it's in english). Geek of the Week is interview channel where interviews with different techies are published. After talking about ourselves some words we were asked about our balkans trip, IT in Estonia and why estonians are so quite and slow (correct answer is: we are very busy building our start-ups, so we don't waste much words )
Interview and our presentations took place in rooms of company where Anton works. Not sure how much Apple fan-boys I will piss off with photo on right but I have never seen before such a composition of three stars in world history: Lenin, Steve Jobs and angry birds. Those who have lived in soviet times understand the humor.
Presentations
After interview we prepared all tech stuff for our presentations. It was the first time for me to try out live streaming with Lync Online and it worked pretty much okay for us. We made two presentations:
Architecting ASP.NET MVC applications (Gunnar Peipman)
Windows (Phone) 8: Sharing Code (Agu Suur)
For me this was second experiment on human beings with this presentation. I got some interesting questions too and I think it helped me also to be better ready for Sinergija where I can expect way more people to my presentation.
Agu made presentation about how to share code between Windows 8 and Windows Phone 8 using portable class libraries. It is interesting presentation because Agu has real experiences with portable class libraries and he shared also some very good hints to audience.
After presentations we had short networking because it was late evening already.
Chisinau community
Chisinau developers community is friendly. People are cool, relaxed and even if you are a little bit nervous about your presentation it goes quickly away – they just somehow make it happen. Don't ask how it works, it just works this way
On technology side I had honor to talk with some bright guys about ASP.NET applications architecture. It was clear signal for me – this community there is highly above level 200 presentations. We went on with level 300 ones as it provides usually most value to regular developers. I think it is interesting to talk with these guys also later when some new ideas are circling inside my head.
We made also some new friends there and I was happy later when Anton told me about idea to do some community stuff together in future. Simple conclusion: go to Chisinau, meet people and make great things happen. Cheers!
The post First meeting with Chisinau community appeared first on Gunnar Peipman - Programming Blog.
Published at DZone with permission of Gunnar Peipman , DZone MVB. See the original article here.
Opinions expressed by DZone contributors are their own.