Five Agile Principles That Helped Me Run My First Marathon!
DZone 's Guide to
Five Agile Principles That Helped Me Run My First Marathon!
Agile isn't just for Sprints anymore, it can do marathons too! Read on to see how one dev used his Agile knowledge outside the office.
Join the DZone community and get the full member experience.
Join For Free
I finished my first full marathon in Richmond, VA a couple of weeks back which was a huge accomplishment and a fulfilling experience. While I have run a couple of 10Ks and did a half-marathon last year, I was a bit intimidated thinking about the uphill task to run a full marathon until one of my leaders (who has run many!) asked me to think about it and join a marathon training team.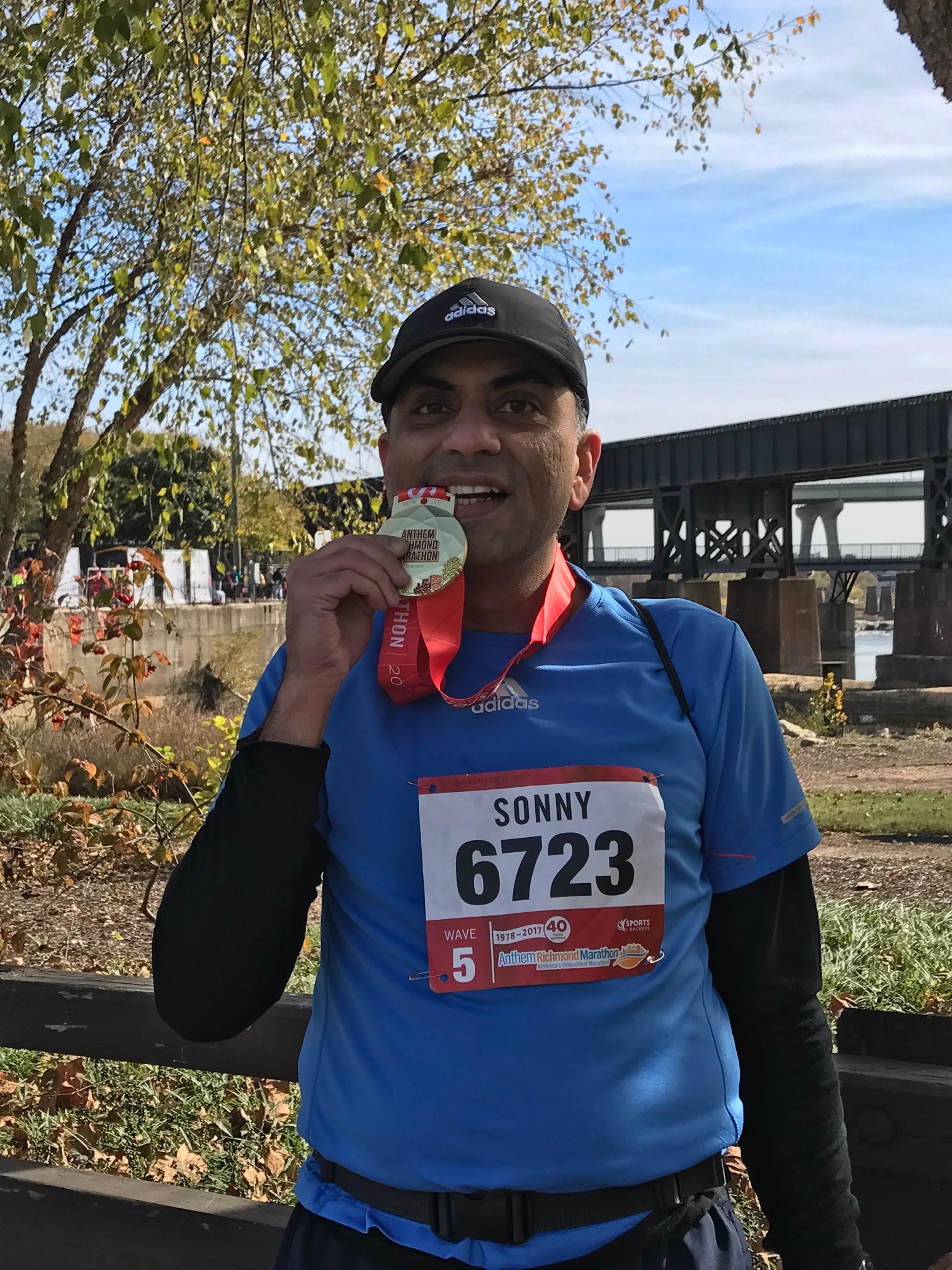 Instead, I downloaded a training plan and started following it religiously like "weekly Sprints." As a part of this journey, I also included my team of newbie runners and inspired them to run a half-marathon. Although they were a bit wary in the beginning and frustrated at times when their runs were in 80+ degrees and extremely humid weather in the summer, they finished strong by completing 2 half-marathons this year!
As an experienced Agile practitioner, I try and adopt Agile principles in my day-to-day life and have realized that Agile isn't just for software development - the methodology has a positive impact anywhere it's applied right, and VOILA! – it worked like a charm.
These were the 5 Agile principles that we applied to help us finish the marathon:
Adapt quickly to changes: At times, it got difficult to follow the weekly plan due to family commitments, weather, illness, etc. The team was quick in adapting to these circumstances and made up for the missed runs by moving around their schedules and squeezing runs in their already busy lives.

Weekly Retrospectives: After the long runs on Saturday, the team regrouped to identify what worked well and looked for areas of improvement. The team members shared the learnings amongst all while encouraging those who might not have had their best runs. The team also shared their weekly experiences with some seasoned runners to get their input and feedback. All this resulted in staying injury free and motivated for most of the year.

Celebrations along the way: We celebrated the entire journey with a ton of homemade recovery snacks like peanut butter and jelly sandwiches, chocolate milk, and sometimes a visit to Panera for bagels or Waffle House for a big breakfast.
Managing WIPCAP/WIP Limit: On a random day, I requested my Agile colleague Roy Welcher to observe my team's stand-ups and provide feedback. At the end of the stand-up, he exclaimed that my team ROCKED! but needed to be watchful about our WIP. He patiently explained that it slows the team down since folks working on multiple tasks results in burn-out and demotivation among the team members. This was a TA-DAH moment for us. Running a half or a full marathon is more of an endurance challenge and maintaining a pace rather than expending all the available energy in the first few miles; we adopted our WIPCAP and decided to run at a designated pace throughout the run while resisting the temptation to run faster while running downhill. This enabled us to have enough stamina to take us to the finish line and to recover faster after the race.
Test Early and Often: The team also followed the Test Early and Often principle by running a half-marathon in the summer to get familiar with a long run and prove their preparedness in terms of queuing for a bathroom before the start, getting overwhelmed by the crowd, or spilling water/energy drink all over themselves as they try to drink from a cup while running.
I would like to thank all the folks who provided me wonderful advice throughout this journey. One such piece of advice that got ingrained in me is, "You Do You." I am humbled and immensely thankful for their feedback.
Sunil Narang has 20+ years of experience in implementing fast-paced business and IT solutions at a Fortune 100 bank.
Topics:
agile approach ,retrospectives ,standups ,wip