Five Independent Game Development Mistakes to Avoid
DZone 's Guide to
Five Independent Game Development Mistakes to Avoid
Indie game development is experiencing a massive boom. Knowing the most common indie game downfalls will help you avoid them.
Join the DZone community and get the full member experience.
Join For Free
When it comes to gaming, there are many options apart from the bigger, AAA rated games. While the likes of Dead Space and Call of Duty are still the crowd favorites, they aren't exactly suited if you are just looking to kill time or lack dedicated graphics hardware. Lately, there has been a massive growth in the number of independent games- ones that can be drafted and launched without any publisher or external funding. These are the games we play in our leisure time and their growth is a prime example of their overall acceptance.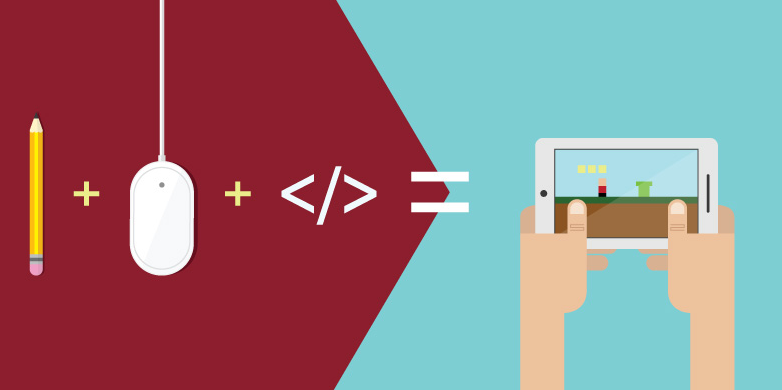 Amidst the existing growth of independent games- or rather, indie games- there are many developers who are fast losing the plot, courtesy of certain nondeliberate mistakes. While there are many success stories to share, the failures have certainly dampened a few spirits. In this post, we will be talking about five indie game development mistakes, and techniques to rectify them for better recognition. We will also be going through the definition of indie games and how startups and independent developers can get started, regardless of demographics.
The Existing Scenario in Independent Game Development
While we are already upbeat for this inadvertent growth of indie game development, the existing scenario and the current levels of dominance aren't as straightforward. Before starting off with Indie game development, the niche needs to be selected, harnessing the creative talent of the developers involved.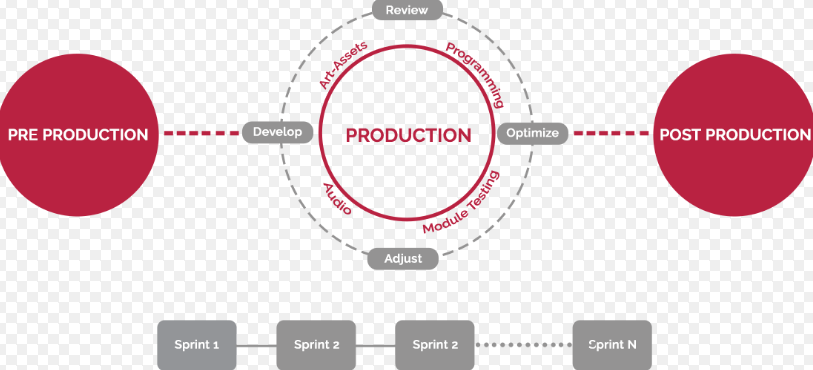 The best part about indie game development is that it can be experimented with. Unlike the AAA rated, high-budget games where developers are under immense pressure of sticking to the book, indie games allow developers to be expressive with their skills. Therefore, indie games might not have the same graphics as some of the big fish in the gaming arena, but they certainly possess path-breaking concepts to make up for it. Some of the prime examples of independently developed games include Minecraft, Limbo and Bastion- only a handful of the massive repertoire of household entities.
The Inception
The toughest job is to start the development process of an independent game. While many are already enjoying the fruits of success, starting from the scratch can be the hardest part of indie game development. However, many countries are slowly but steadily opening their gates to these developers who might soon make a difference to the national economy.
Countries like India have opened their biometric databases for developers, who can now peek into the Aadhar card- or, national identity details of the entire population- for pushing their applications and games to the next level. Indie game developers, synonymous to the Indian contingent, are expected to benefit immensely from this initiative. That said, even some of the western countries are now getting their acts together, inspiring these developers to go independent sans publisher support. Digital distribution might sound like a tricky issue for some, but indie game developers are getting around this loophole with remarkable results.
Finally, these encouraging instances are pushing small development companies towards the zenith- allowing better gaming concepts to show up in the existing arena.
So, let's get started with the five mistakes which have been sabotaging the growth of indie game developers:
Absence of Business Goals
Even before you have strategized the game concept, there should be a definite business plan to go with it. Unlike the more intricate, graphics-oriented games, indie gaming requires a selective entrepreneurial approach right from the start. The developer must envision the fate of the game, long before it goes under the hammer.
The starting point should be the money-making aspect of the game, which can be figured out according to the select niche. While a developer can always make it a premium entity and put a price tag on it, the more strategic path would be to release it as a "free to play" entity. If the developer chooses the second option, the monetization plan comes to be the most important part of the entire strategy. Preferred monetization options for free games include piggy banking, in-app purchases, partnered apps, gated features, and advertising.
Chasing the Zenith
There are times when newbies are sucked into the temptation of copying an already successful indie game, adding certain plot twists to the scenario. While this might work well at times, more often than not this strategy is expected to backfire. Copying an already successful game can have catastrophic outcomes as developers will then kill off the excitement surrounding the original. However, most amateurs brace up for average gains by copying something big, which is also not guaranteed.
The idea while developing an indie game should be to make it unique rather than chasing the number one slot. It must be understood that a particular game is leading the charts in its niche for a specific reason and it would be nearly impossible to replace it without a unique concept.
Embedding Text
It's time we start addressing the technical deficiencies associated with indie game development. The first and the most overlooked pitfall is developers embedding texts deep into the core of any created game. Coding texts isn't actually advisable even if it's meant for suggesting the titles, game instructions, and even the menu texts. The reason why this isn't a great idea is that embedding text can make the game linguistically restricted.
If a developer is looking to go global with the game, the language must be kept open to third-party translations. The core of an indie game needs to be kept free of coded texts in case it gets global recognition in the near future. No developer wants to create a game that fails to cater to countries who do not read English.
Going for Free Online Translation Tools
Before even trying your hand at developing a game, regardless of the budget, one must take note of the fact that online translation tools aren't worth investing in, even if they come free of cost. Although every game- especially the low-budget indie games- need to come with an easily translatable hierarchy, nothing justifies opting for a free, web-based translation tool.
Most importantly, these tools, like Google Translate, lack accuracy and some might even pose security threats to the entire game.
Inability to Think Big
Last but not least, every indie game developer must think big and positively in order to break the mental and technical barriers spanning across global precincts. Every developer must research beforehand and look to incorporate elements which are globally sought after, especially in an independent game. Be it the game title or the inclusion of characters, nothing- absolutely nothing- should be localized, in terms of gameplay. It is understandable that certain developers look to project their national or regional culture while strategizing a game, but the idea should be to present a game with a global exterior.
The Bottom Line
Indie games are expected to grow big and pose a stiff threat to the AAA rated, high-end games. However, the above-mentioned mistakes need to be kept out of the system, in order to grow as independent game developers and cater to a global audience.
Topics:
game application development ,indie games ,game development ,mobile app development ,mobile games
Opinions expressed by DZone contributors are their own.