Five Takeaways From Microsoft IoT Signals Report
In this article, see some key takeaways from the Microsoft IoT Signals report.
Join the DZone community and get the full member experience.
Join For Free
Last week, Microsoft published the second edition of their IoT Signals report. Kudos to Microsoft for helping all the industry better understand IoT adoption trends. The report is based on 3000 IoT decision-makers who completed an online survey so the results carry some significance.
These are some key takeaways I found compelling in this year's report.
IoT Adoption Is Growing but the Path to Production Usage Is Still Long
A large majority (91%)of respondents have adopted IoT but only 25% are in production use. The time to go from learning to using is 12 months. The cycle appears to be getting faster than in 2019 but just marginally. The good news is 90% view IoT as critical to the success of the company and 64% plan more use in 2 years.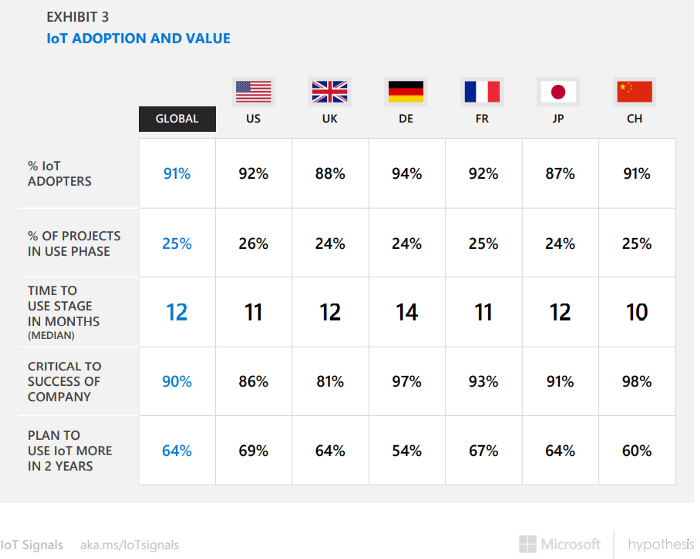 Increase Efficiency Is Main Benefit
More efficient operation and more efficient employees are the main benefits of IoT. I find it interesting that increase revenue and new business models are at the bottom. In the early days of IoT, there were lots of discussions about creating new business models. It appears this benefit of IoT has been difficult to realize.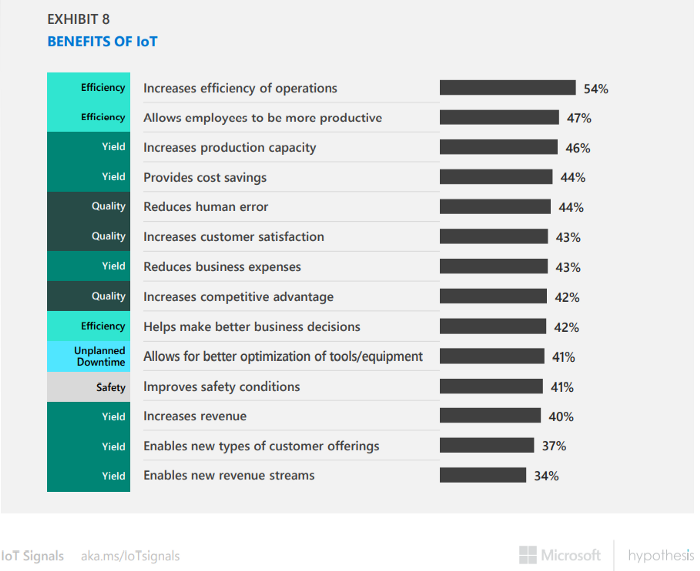 Cost of Scaling Top Reason for PoC Failure
Scaling an IoT project is something we know really well at HiveMQ. Many of our customers come to HiveMQ since they weren't able to scale another MQTT solution. Scaling is a complex issue that requires technology, architecture, and expertise. It doesn't surprise me that this is the #1 issue.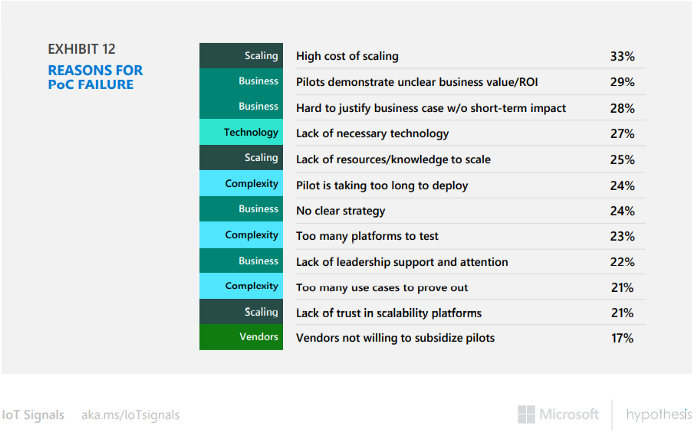 Top Reasons for IoT Adoption by Industry
A nice part about this report is the industry details. It is critical to understand IoT use cases by industry. Each industry is unique and you need to understand their use cases.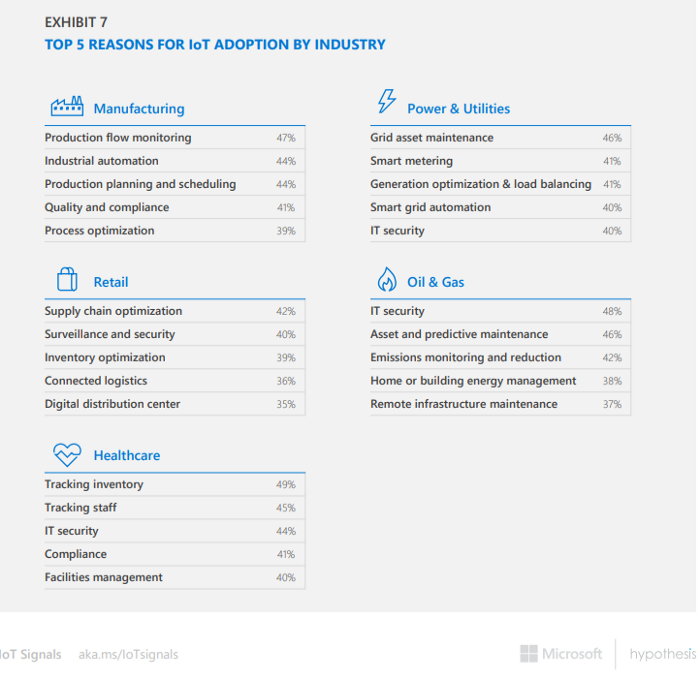 Broad Set of Manufacturing Use Cases
HiveMQ is seeing a lot of interest in MQTT in the manufacturing industry. It is interesting to see an extensive list of reasons for IoT adoption.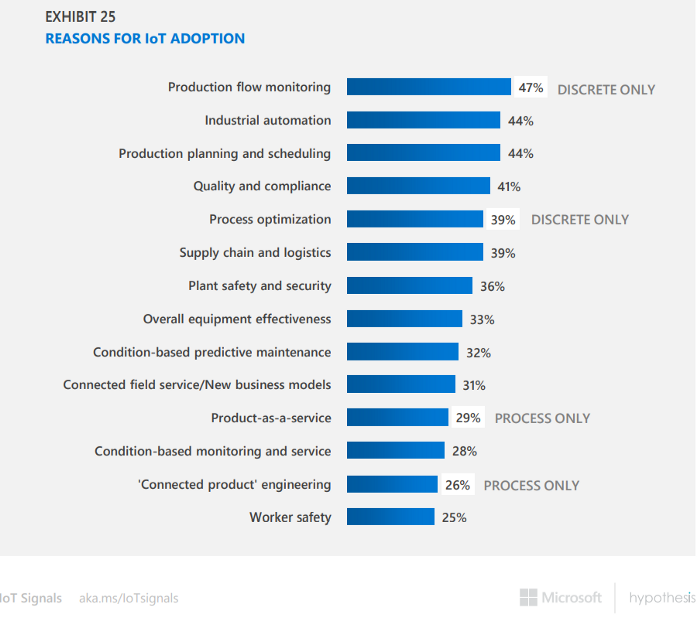 This report is definitely a must-read for anyone marketing a solution into the IoT industry. It captures some of the highlights to better understand the dynamics in the industry. Again thanks to Microsoft for publishing the report.
Topics:
iot,
iot adoption,
iot production usage,
iot signals report,
iot efficiency,
benefits of iot