Fractal-Like Phase Plots
DZone's Guide to
Fractal-Like Phase Plots
Join the DZone community and get the full member experience.
Join For Free
Learn how error monitoring with Sentry closes the gap between the product team and your customers. With Sentry, you can focus on what you do best: building and scaling software that makes your users' lives better.
Define f(z) = iz*exp(-z/sin(iz)) + 1 and g(z) = f(f(z)) + 2 for a complex argument z. Here's what the phase plots of g look like.
The first image lets the real and imaginary parts of z range from -10 to 10.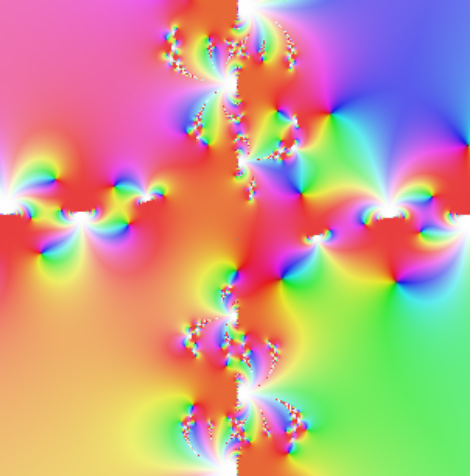 This close-up plots real parts between -1 and 0, and imaginary part between -3 and -2.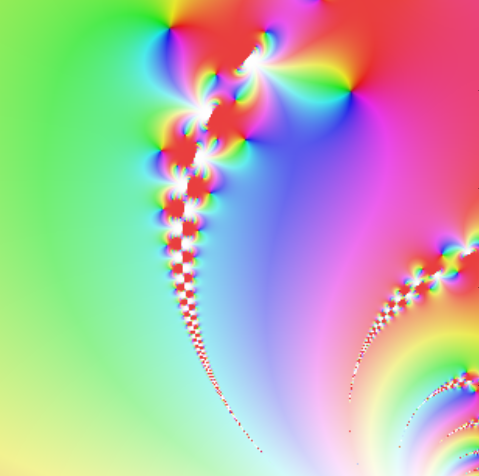 The plots were produced with this Python code:
from mpmath import cplot, sin, exp

def f(z): return 1j*z*exp(-z/sin(1j*z)) + 1

def g(z): return f(f(z)) + 2

cplot(g, [-1,0], [-3,-2], points=100000)
The function g came from Visual Complex Functions.
Web Dev Partner Resources
Web Dev Partner Resources