Franken-Monitor Visits a War Room [COMIC]
Franken-Monitoring is everywhere! See what happens when Franken-Monitor plagues a war room, and further silos pop up.
Join the DZone community and get the full member experience.
Join For Free
Having silo'd monitoring toolsets will often provide more trouble than they're worth. All too often, monitoring tools don't work well together, provide conflicting data, or just simply can't diagnose the problem. In a War Room scenario — where people from the database team, servers, developers, IT operations, and anyone else involved — need to huddle together to identify and resolve any performance issue, a Franken-Monitor won't suffice. Teams will hide behind the tool that makes themselves look the best and point fingers and blame elsewhere.
In the latest in our comic series, Frank is called into a War Room situation where they can't figure out if it's a JVM or SQL issue. When asked to help, Frank fumbles like he typically does.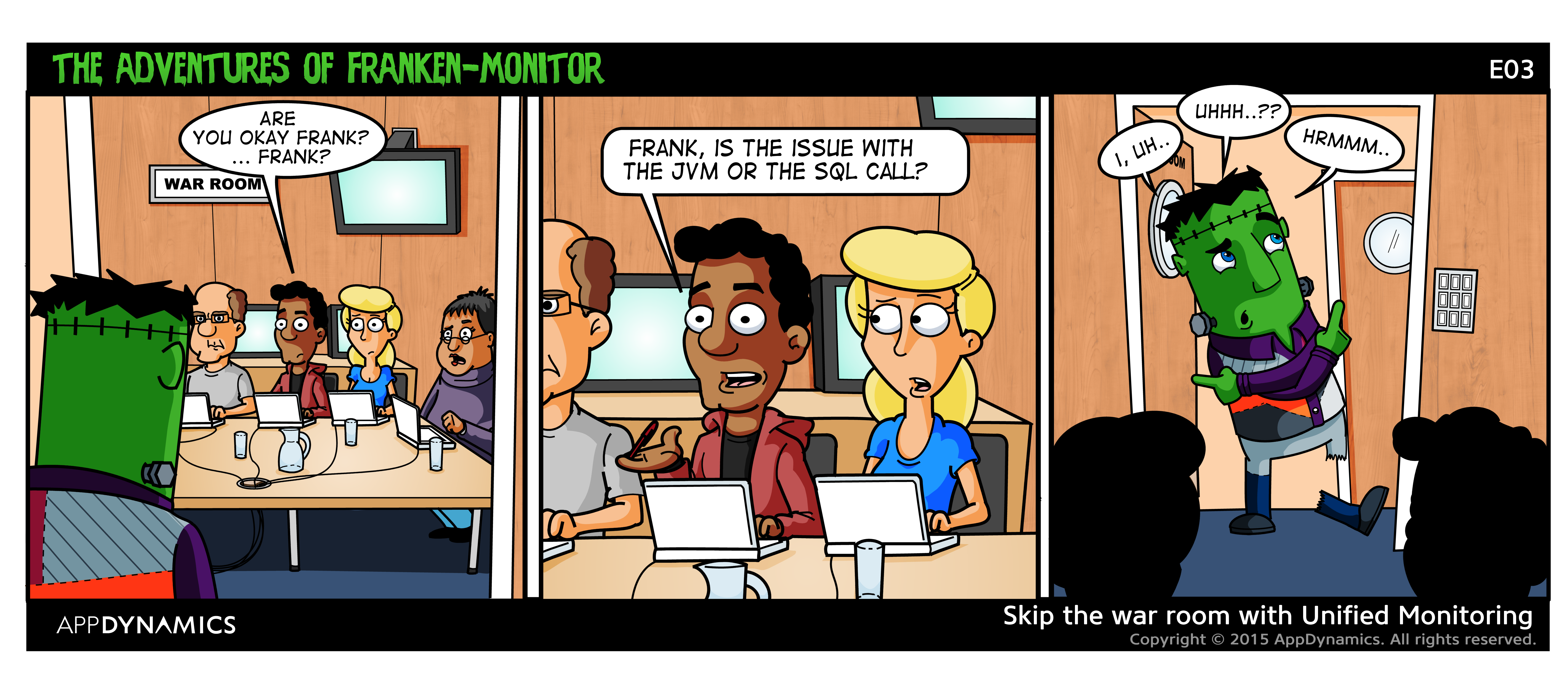 Interested in our previous comics?
Published at DZone with permission of Kevin Goldberg, DZone MVB. See the original article here.
Opinions expressed by DZone contributors are their own.
Performance Partner Resources