Functional World (An Immutable Novel) [Comic]
DZone's Guide to
Functional World (An Immutable Novel) [Comic]
n -> System.out.println(''Hello Functional World'' + n); ... and don't let them catch you writing it any other way. In Functional World immutability is the law.
Join the DZone community and get the full member experience.
Join For Free
Try Okta to add social login, MFA, and OpenID Connect support to your Java app in minutes. Create a free developer account today and never build auth again.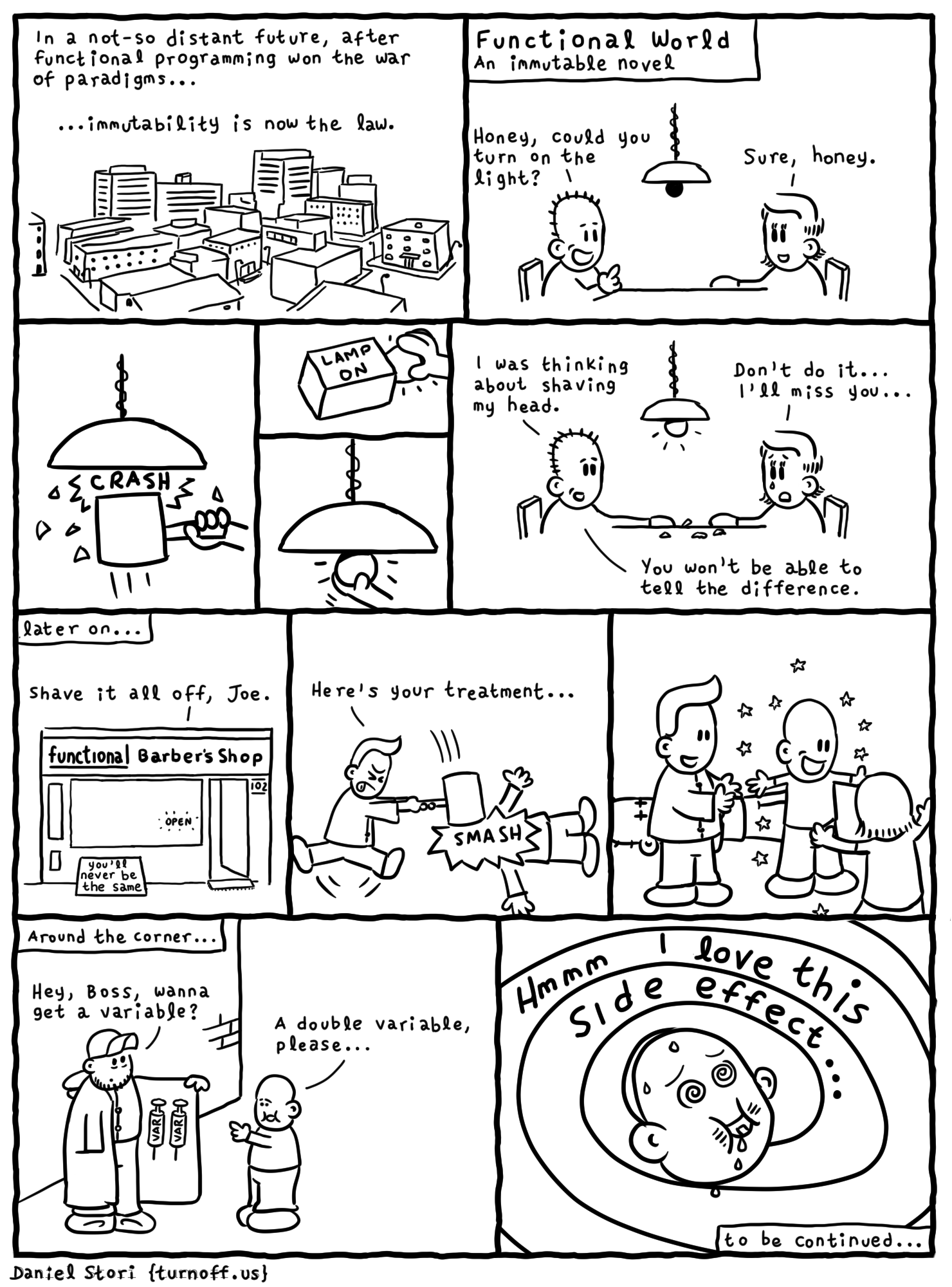 Topics:
comic ,functional programming ,immutability