Functional World (An Immutable Novel) [Comic]
DZone's Guide to
Functional World (An Immutable Novel) [Comic]
n -> System.out.println(''Hello Functional World'' + n); ... and don't let them catch you writing it any other way. In Functional World immutability is the law.
Join the DZone community and get the full member experience.
Join For Free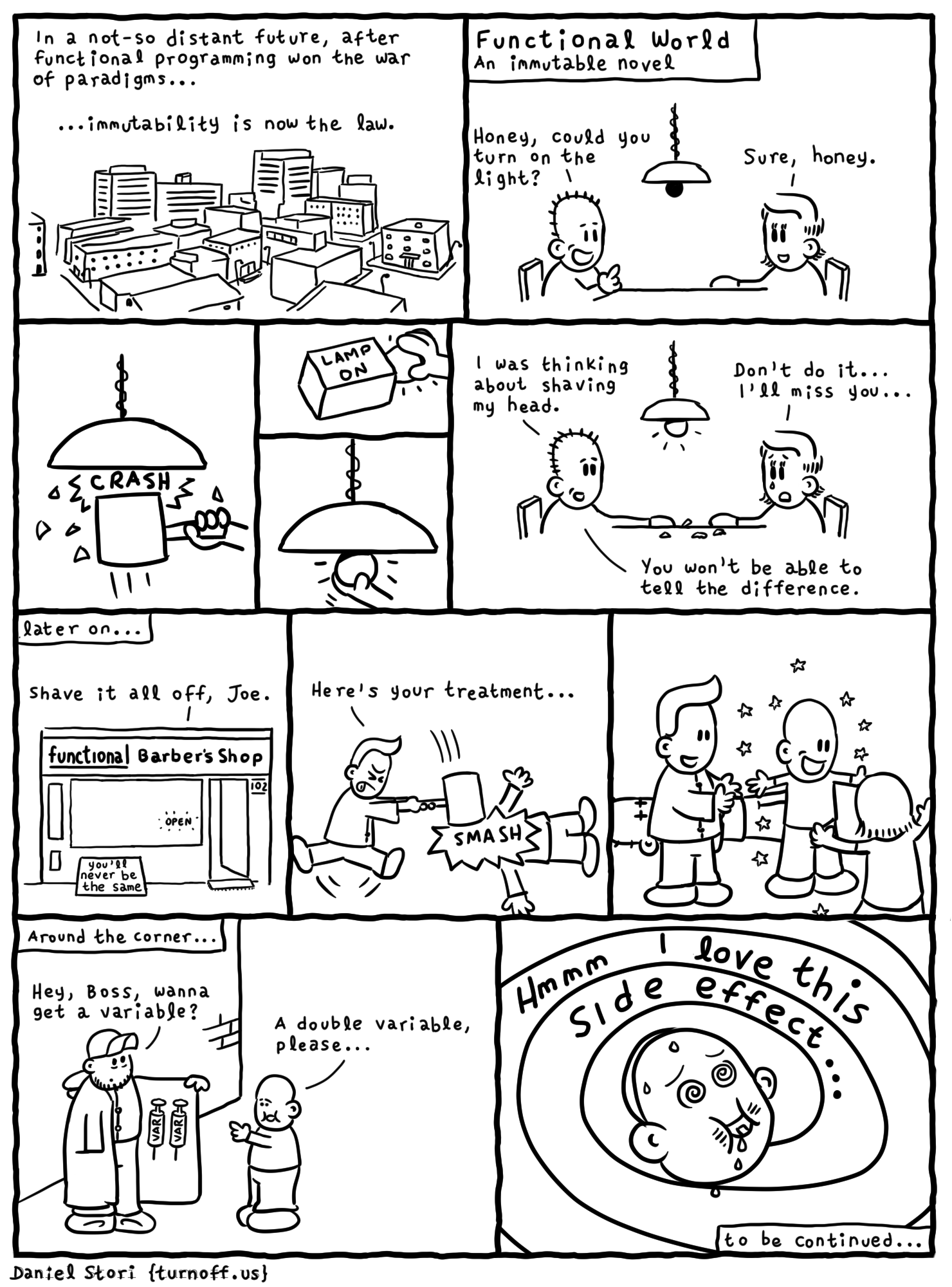 Build vs Buy a Data Quality Solution: Which is Best for You? Maintaining high quality data is essential for operational efficiency, meaningful analytics and good long-term customer relationships. But, when dealing with multiple sources of data, data quality becomes complex, so you need to know when you should build a custom data quality tools effort over canned solutions. Download our whitepaper for more insights into a hybrid approach.
Topics:
comic ,functional programming ,immutability
Published at DZone with permission of Daniel Stori , DZone MVB. See the original article here.
Opinions expressed by DZone contributors are their own.