Get 35% Off Martin Fowler's Latest Book, "NoSQL Distilled"
DZone 's Guide to
Get 35% Off Martin Fowler's Latest Book, "NoSQL Distilled"
Join the DZone community and get the full member experience.
Join For Free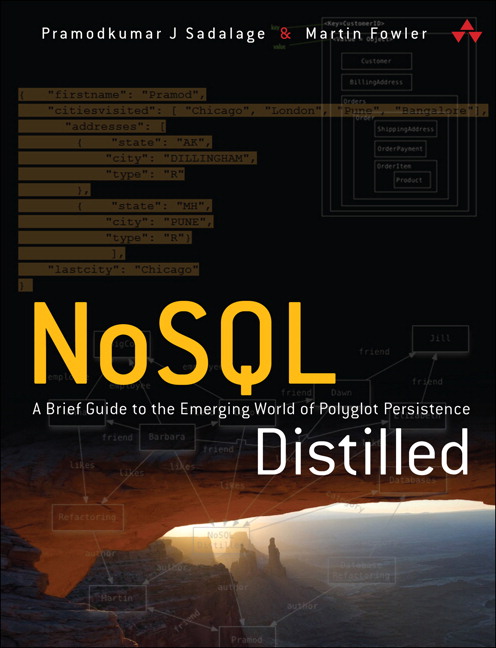 I've been enjoying a brief vacation in Oregon (enjoying the excellent Oregon Shakespeare Festival and a nice mix of hikes). So I'm late in mentioning that NoSQL Distilled is now available for pre-order on InformIT. Its ship date is August 17.
If you pre-order you can get 35% off by entering discount code FOWLER6626 during checkout (this offer expires on August 17). InformIT is also running an offer where you get a 30 day trial to Safari Books Online if you place an order on InformIT.
The book has now completed production and has gone off to the printers. As I understand it the final ebook will appear when the printed book appears on August 17. Until then Safari subscribers can still read the rough cut, which includes the copy-edited text, but lacks the final layout and index.
The final book has 172 pages, which is sadly longer than we'd hoped. We hope you'll forgive us for that.
Published at DZone with permission of Martin Fowler , DZone MVB. See the original article here.
Opinions expressed by DZone contributors are their own.
Database Partner Resources