Get Your Own Spring Poster
DZone's Guide to
Get Your Own Spring Poster
Are you a Spring fiend? Well, here's your chance to prove it with a 24x36 inch (61x91.5 cm) poster that covers Spring and its most popular modules.
Join the DZone community and get the full member experience.
Join For Free
Spring is one of the most popular frameworks out there to simplify the development of Java applications. It helps developers build reliable and easier-to-support applications and reduce time to market for complex projects. Spring modules hide the complexity of various Java Enterprise technologies by providing a unified, template-based interface. The poster below shows the major components of the framework and visually illustrates how to use them with code samples and simple UML diagrams. The poster covers the overall framework structure and widely used modules:
Spring Core
Spring AOP
Spring Annotations
Spring Rest Web Services
Spring JDBC
Spring JMS
Spring MVC
You can print it as 24" x 36" poster for personal use through major on demand printing services. Simply save it and expand it as needed.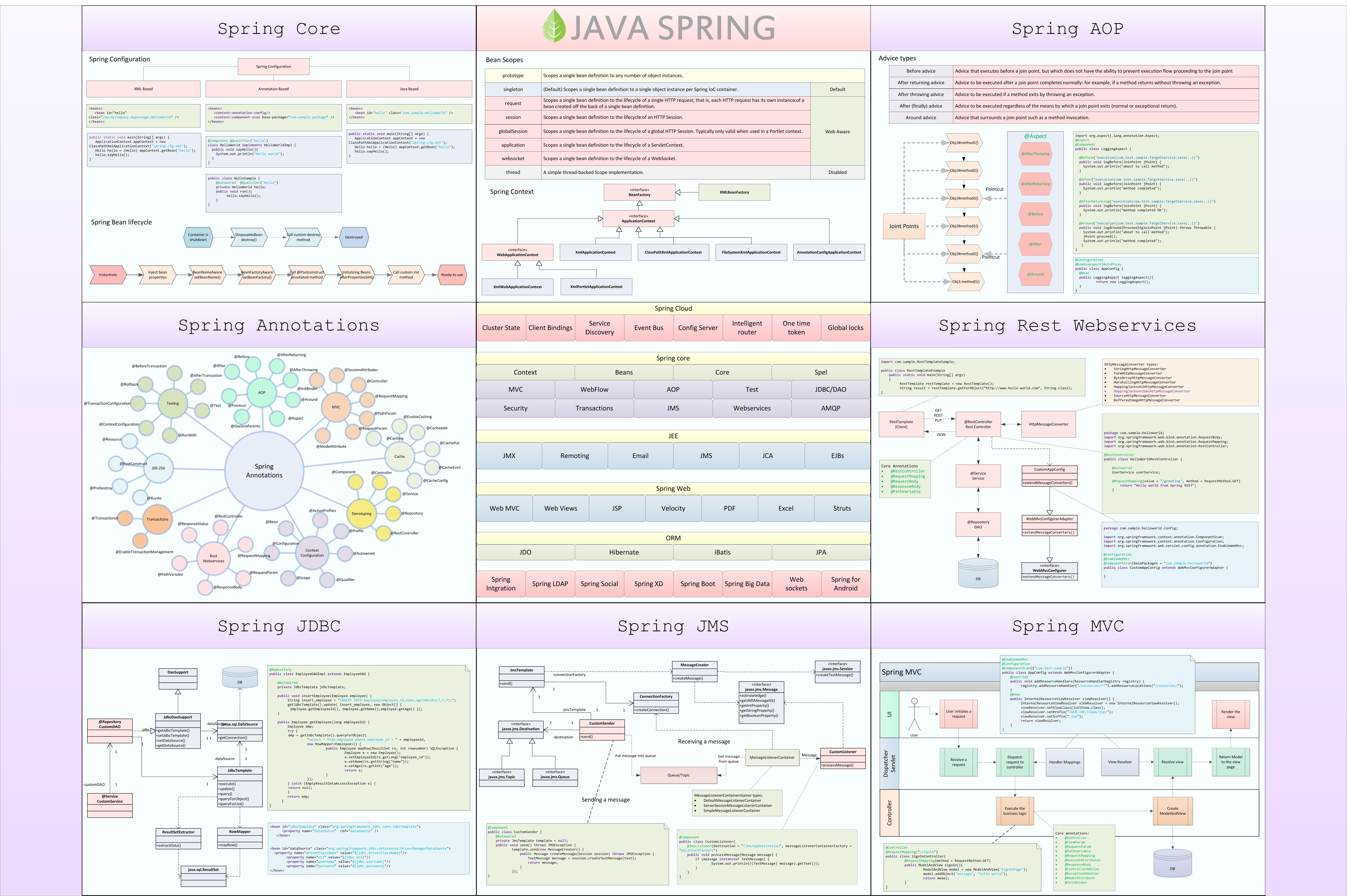 Topics:
spring ,java ,spring modules ,poster
Opinions expressed by DZone contributors are their own.