Getting more out of ColdFusion Builder: Task Tracking with Mylyn, SVN, Git Tools
DZone's Guide to
Getting more out of ColdFusion Builder: Task Tracking with Mylyn, SVN, Git Tools
Join the DZone community and get the full member experience.
Join For Free
Take 60 minutes to understand the Power of the Actor Model with "Designing Reactive Systems: The Role Of Actors In Distributed Architecture". Brought to you in partnership with Lightbend.
ColdFusion Builder 2 Beta is built on Eclipse 3.6.1 aka Helios which brings a whole bunch of cool stuff. Of most interest are probably the task tracking tool Mylyn and source control plugins for Git, for SVN and CVS plus many others.
Installing is easy.

Go to Help > Install New Software... and from the drop down either:
Select 'Helios...'
or
Click 'Add' and enter for Name: 'Helios', Location: 'http://download.eclipse.org/releases/helios'.
You should then see a screen like this one with all your options: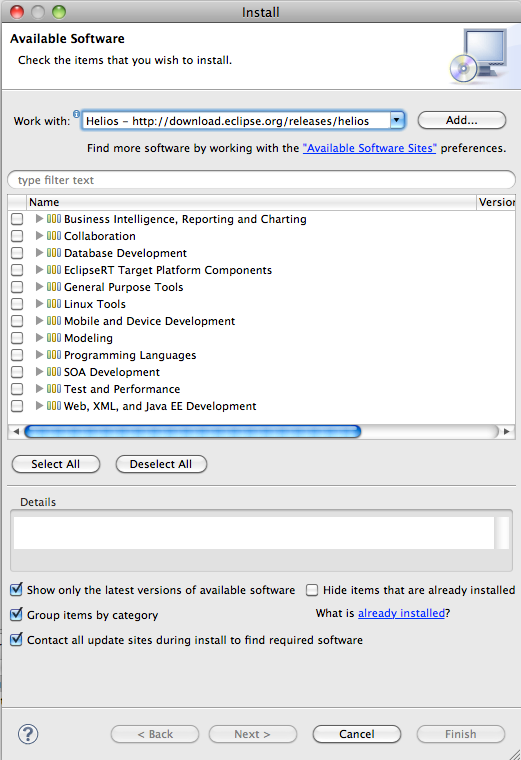 Open up the Collaboration category and you will find the options for Mylyn and source control plugins. The image also shows the other plugins you can add.
Learn how the Actor model provides a simple but powerful way to design and implement reactive applications that can distribute work across clusters of cores and servers. Brought to you in partnership with Lightbend.