Getting Started with IoT and Java
Getting Started with IoT and Java
Join the DZone community and get the full member experience.
Join For Free
At JavaOne we announced the Open IoT Stack for Java, a set of open source technologies that will make it easier for Java developers to build IoT solutions. The focus of the technology is to enable developers to connect and manage the devices, sensors and actuators that are part of their IoT solution. VisionMobile estimates there will need to be 4.5 million IoT developers by 2020. The Open IoT Stack for Java is intended to help Java developers be some of those developers that are building IoT solutions.
To get started consider the following:
If you are at JavaOne, please make sure you drop by our booth to see some very cool demos.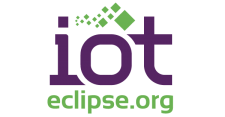 IoT
Java (programming language)