Sweet Dreams, Devs [Comic]
DZone's Guide to
Sweet Dreams, Devs [Comic]
Some people count sheep, devs count tech stacks, languages, tools, etc. all of which lay abstracted on top of a bed of endless binary.
Join the DZone community and get the full member experience.
Join For Free
The Agile Zone is brought to you in partnership with Techtown Training. Learn how DevOps and SAFe® can be used either separately or in unison as a way to make your organization more efficient, more effective, and more successful in our SAFe® vs DevOps eBook.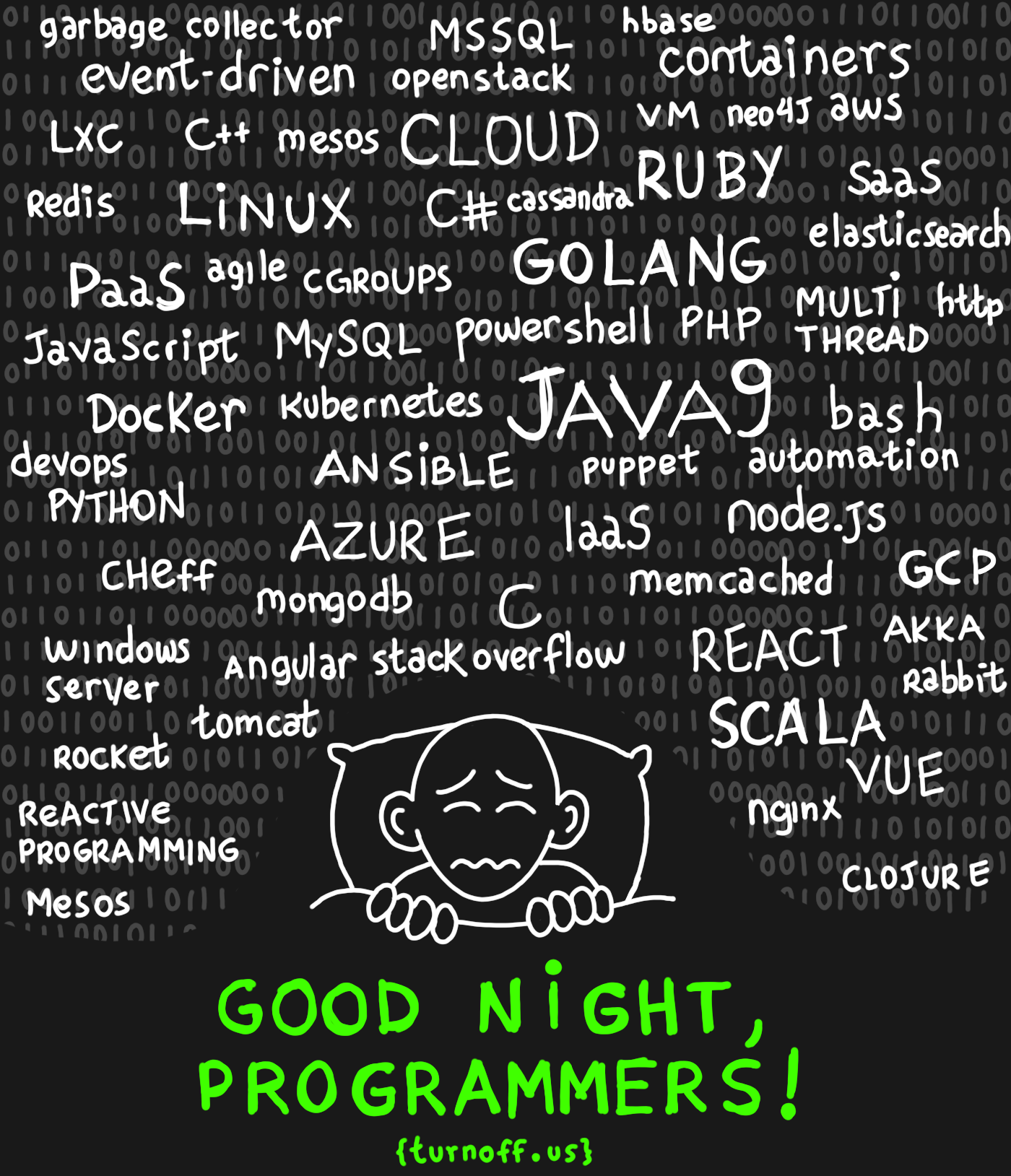 Topics:
comic ,programming languages
Opinions expressed by DZone contributors are their own.