Recently, Google released a beta version of the Cloud Vision API. The API gives developers access to the same technology that's the core of one of Google's main products, Google Photos. With the release of the API, developers now have a tool to make applications aware of the content of an image by leveraging their progress in machine learning and neural networks.
Features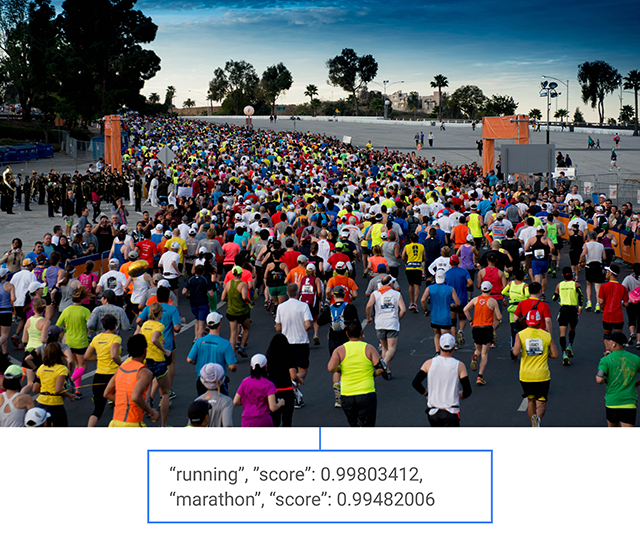 The API can recognize many types of information in objects across different categories:
Text Detection
Labels, logos, support for a broad set of languages automatic.

Face Detection
While not facial recognition, this feature allows for sentiment recognition: the likely emotional state represented within the image.

Explicit Content Screening
Google SafeSearch as applied to visual detection.

Landmark Detection
Popular man-made and natural places.
Resources