Google Pay and Health Kit
DZone 's Guide to
Google Pay and Health Kit
Check out Google Pay Kit and Health Kit, as well as some sweet complimentary apps.
Join the DZone community and get the full member experience.
Join For Free
There are plenty of mobile payment services such as Apple Pay, Google pay kit, etc., in existence presently, and the differences between them can get perplexing. Also, they can be a daunting thing to examine, but mobile payments are flourishing every passing year, and no doubt they are our future. Apple Pay and Google pay kit (also popular as Google wallet) are the most popular mobile payment services today.
Apple Pay works on the iPhone 6, iPhone 6 Plus, as older iPhones don't have the necessary NFC hardware, whereas Google pay works on a surprisingly a great range of Android phones, "seven out of 10" Android device. Also, both of these payment methods depend on NFC (near-field communications) hardware. NFC is a technology that lets smart phones and devices to establish communication with each other when they're very close together. Besides pay kit, health and fitness apps are also becoming the latest frontier in mobile app technology today. According to Flurry, an analytical and marketing tool creator, "Average daily use of fitness apps increased an impressive 62% over the past six months.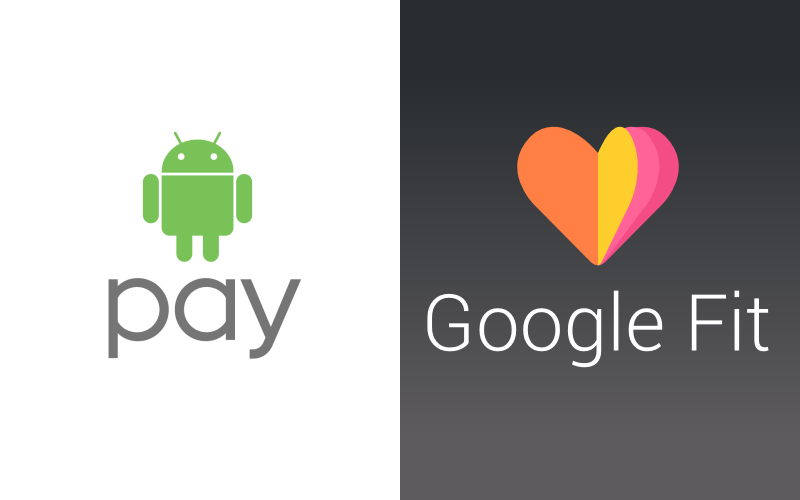 In this post, we are going to talk about Google pay and health kit
Google Pay/Android Pay
Google pay kit, also known as Android pay introduced during the beginning of the Google I/O conference have taken the place of Google Wallet on your phone. Google Wallet was one of the first NFC payment systems on the market, launched in 2011. Before you freak out, no, we want to tell you that Google Wallet is not dying, but it might actually get better. Also, at the Google I/O developer's conference, the company announced new and innovative tools like App translation service, Alpha and beta testing and staged rollouts, Revenue graphs, etc, designed to help every android application developer as well as Android application development companies make money with their Android apps.
Android Pay is a new initiative from Google that looks to be a more across-the-board effort at a payments system and hitting key points with features that Google Wallet never did. Android pay lets users to store a variety of debit and credit cards, store loyalty cards, gift cards as well as coupons securely, and use these items to pay for purchases. Most significantly, this app is supported by the top 3 of the four big U.S. carriers, banks such as Bank of American, Capital One, Chase, PNC, Regions, US Bank, etc, and payment processors, while keeping your information protected with new mechanisms. All the major credit card issuers such as American Express, MasterCard, Visa, and Discover are supporting Android Pay.
By choosing "Buy with Android Pay," you can finish your shopping cashlessly with the cards added to the app. Also it will support peer-to-peer payments, though that characteristic was not being exhibited at Google I/O. Making a payment at a store, this app does not transmit actual credit card data, opting rather than create a virtual account number to represent your account at that particular transaction.
Remember, if you ever need proof of purchase you have to show your receipt from the merchant, so make sure keep it for your records.
Google Health Kit:
Google has formally launched Google Fit, a health and fitness app that was announced at the Google I/O developers conference earlier this year. This Health Kit which runs on Android mobile devices and wearables and automatically uses sensors in those devices to record activities like biking, walking and running.This health fit is aiming to be a central repository for data shared to and from third-party apps such as Strava, RunKeeper, and Noom same like Apple's Health Kit, announced at the apple's Worldwide Developers Conference (WWDC) 2014.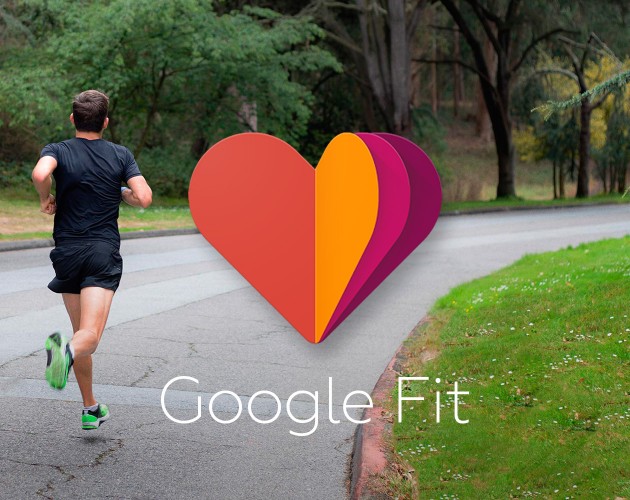 Here Are Some Key Parameters Of Google Health Kit In Brief:
Wearable Support : This platform support communication with devices via the GATT (Generic Attribute Profile) specified Bluetooth communication or through Wi-Fi. Also, there are several android-wear devices such as LG watch R, Moto 360, which can be well connected to Google Fit automatically.
Device support and security: This app is not only available on phones ,but also tablets. Data can be shared with third party apps only upon looking for the user's permission
Data types captured/covered: Google health app covers lots of things, including activity times and types,wheel speed, distance covered, calories burned, pedaling rate, power generated in a workout, heart rate, height, weight, steps taken and elevation. The main point here is Google fit enables apps to make their own custom data types.
Data Storage: Thishealth and fitness software app stores data at a common single place where assorted apps can contribute to a composite profile of your health. Thus, it's a type of central database to access and store the recorded health data.
Displaying of data/design: It lets the same User interface design as one can expect from material design. Users can view each information such as amount of hours spent cycling / biking, walking, running, etc, simply by swiping their screens.
Top Five Google Fit Apps
Here are the top five Google Fit Apps
1. Runkeeper
It tracks your fitness activity, and helps users to set and reach their goals, motivating them to stay ahead of their family history of poor health. Runkeeper is an official Google Fit partner.

2. Noom Coach
This Google Fit App focuses on weight loss. For this, you have to fill out some questionnaires about food and workout habits, then this app coaches you through your weight loss regime as well as tries to keep you motivated to stay on track with your diet and workout.

3. Withings' Health Mate
Another official Google Fit partner, this app can keep track of your weight and physical activity either automatically or manually through many hardware devices of theirs. Withings app can even pull your runkeeper data into it's health tracking system.
4. Strava
Excellent for the multi-sport jock because Strava tracks your cycling, walking, running along with heart rate and your step count.

5. Polar Beat
This app goes beyond recording workouts to interpret your training data as you can set particular training targets earlier you start your workout, and get live voice feedback as you exercise as well as view summary in detailed after your training session to help you effectively meet your fitness goals.
Google Fit or health it provides more flexibility in comparison to other apps, and one thing we can definitely say is that we have officially entered the commercial phase of the digital health revolution with health apps like Google Fit and Apple health kit.
Opinions expressed by DZone contributors are their own.