Google's Load Time Ranking Update
DZone 's Guide to
Google's Load Time Ranking Update
Learn why load time makes the biggest difference when it comes to Google rankings.
Join the DZone community and get the full member experience.
Join For Free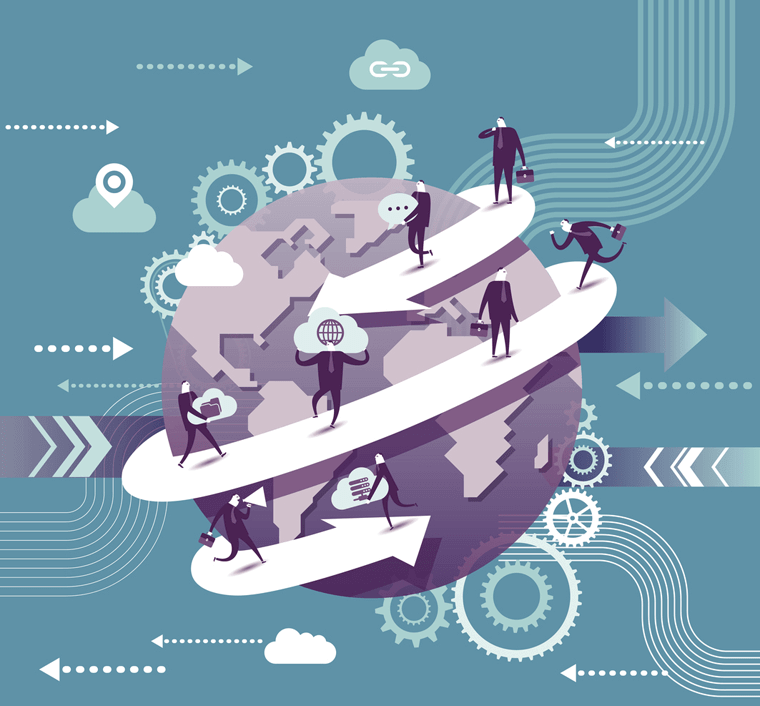 Performance testing makes the world turn.
You may also like: Lessons From the Birth of Microservices at Google
You may have heard that as of early July, Google updated its search algorithm to include the load time of mobile URLs. While we knew this was coming back in January (way to go Google for the pre-update announcement). For the performance tester, it has real implications — let's take a look.
Background
The stats available to the public only illuminate the fact that the mobile user experience has been suffering, that something had to be done to keep marketers in check:
53% of mobile users leave a page that takes > 3 seconds to load.
The average load time for a website on a mobile device is 15 seconds (7 seconds faster than in 2017).
70% of websites take more than 5 seconds to display all visual content above the fold
53% of mobile URLs are larger than 2 MB.
Most mobile pages are loaded over 3G or 4G connections.
July's Announcement
As of early July, page speed (how fast the page loads on a mobile device) is now a ranking factor for mobile searches.
Google's thinking is that it will only affect pages that deliver the slowest experience to users and, therefore, change a small percentage of queries. Regardless, they will apply the same standard to all pages, no matter the technology used to build the page.
What Does This Mean for Performance Testing?
If it wasn't already an increasing phenomenon, this change makes it clear that performance testing will play an essential role in how an app is developed. If nothing else, the ranking can now serve as an additional success metric under which developers, their work can be evaluated.
While no tool can indicate whether a page is affected by this new ranking factor, some resources can be used to evaluate a page's current performance.
One is a performance model called RAIL. RAIL enables designers and developers to "reliably target the work that has the highest impact on user experience," according to Google.

As the diagram shows, there are four parts to the RAIL performance model. It is a user-centric framework aiming to help developers/designers ensure good user experience for each of these specific actions.
Keeping the User Involved
Response measures the completion of the transition after the user input is initiated. Its goal is to complete the process within 100ms maximum. If not, the user loses the connection between their actions and the app's response.
Google found that users spend the majority of their time waiting for sites to respond to their input, not waiting for the sites to load as one might think. This shows how important a quick response is to the user experience.
If it is going to take longer than 50ms or so to perform, some amount of feedback to the user is recommended to keep them invested.
Produce a Frame in Ten Milliseconds
The key to smooth animation is to do nothing where you can, and the absolute minimum where you can't. A-frame every 10ms gives enough time for the image to be rendered (6ms), and a frame every 16ms gives the optimal rate of 60fps.
Whenever possible, it's good practice to make use of the 100ms of response time to pre-calculate "expensive" work. That will maximize the chances of hitting the desired 60fps rate.
A steady frame rate is desirable because users will notice any changes in it that may occur.
Maximize Idle Time
The idea is to use idle time to wrap-up all deferred work from other steps. During the initial page load, using this concept would have one load as little data as possible, leveraging remaining idle time to load the rest. Of course, any user input occurring while "idling" should take priority.
Deliver Content and Become Interactive in Under Five Seconds
A five-second target load is suggested for the initial load of midrange devices over 3G connections. For subsequent loads, two seconds would be more realistic.
The perception of a complete load by the user may be satisfied even if all content isn't there. Progressive rendering as well as doing some of the work in the background can significantly improve user expectations.
Front-End Metrics
While all previous concepts concentrate on the front-end of the app (e.g., what is being done on the device), Google will focus their metrics using the Chrome viewers — evaluating Chrome performance may directly help.
The Chrome Dev Tools (CDT) is the simplest way to get an in-depth analysis of what happens while the page loads or runs in Chrome. The CPU or the network can be throttled to see what effect this would have.
There are sub-tools under CDT like Lighthouse, which will simulate a mid-range device with a slow 3G connection (the kind they suggest testing with) and runs a series of audits on that page. It comes up with a report on load performance, as well as suggestions on how to improve. Checks are also provided to improve accessibility and make the page easier to maintain.
Now, it is still essential to have a responsive back end no matter how well the front end looks. All of the key areas surveyed will be impacted by bottlenecks and failure to deliver needed information to the viewing device. The front and back parts of the app have to be in harmony to have a good throughput. Although Google will probably concentrate on the front-end response for ranking, just doing optimization on that will not save a pokey app from a low rank.
In short, some ways will make the front end of the mobile app respond faster so Google will rank it higher. But, if the way the app gets fed information is still subpar, not much will help.
Further Reading
Secret of Top-Performing DevOps Teams at Google and Beyond [Slideshow]
Google Cloud Vision With Spring Boot
Topics:
load testing, load time optimization, performance testing
Performance Partner Resources