Thought we'd give you a little more holiday cheer with an appropriate webcomic for programmers. Happy Holiday's from all of us here at DZone!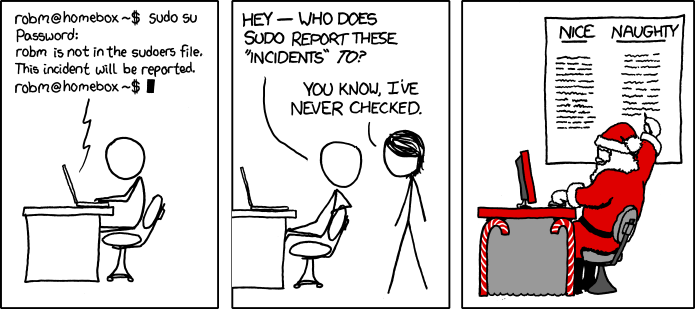 Associated Text:
"He sees you when you're sleeping, he knows when you're awake, he's copied on /var/spool/mail/root, so be good for goodness' sake."
Share this XKCD webcomic under the
Creative Commons Attribution-NonCommercial 2.5 License
.