Helium Brings Connectivity Innovation to IoT
DZone 's Guide to
Helium Brings Connectivity Innovation to IoT
Helium is an emerging company with the mission to make it easier to build decentralized wireless networks.
Join the DZone community and get the full member experience.
Join For Free
It's always interesting to find companies focused on innovating the underlying infrastructural layers that makes amazing things happen in IoT. One of these is Helium, which was co-founded by Shawn Fanning (Napster co-creator) and Amir Haleem in 2013, with a mission to make it easier to build decentralized wireless networks.
They've created what they call "The People's network, the world's first sharing-economy wireless network to simplify connecting anything to the internet by rewarding anyone to become a network operator. There are now over 2700 Hotspots in over 745 U.S. cities across every state with the exception of West Virginia (even Puerto Rico is online).
Helium is underpinned by a series of Hotspots retailing for $495USD, creating an open-sourced P2P wireless network. You could consider each hotspot a node or gateway. Hotspots enable internet connectivity for low-power devices (think pet trackers and air monitoring for example) without the need for Wi-Fi or cellular connectivity.
Helium coin is used to reward Hotspot owners for creating coverage and the data that moves through their devices as an incentive to build the network. This removes the huge capital costs required to build traditional cellular networks.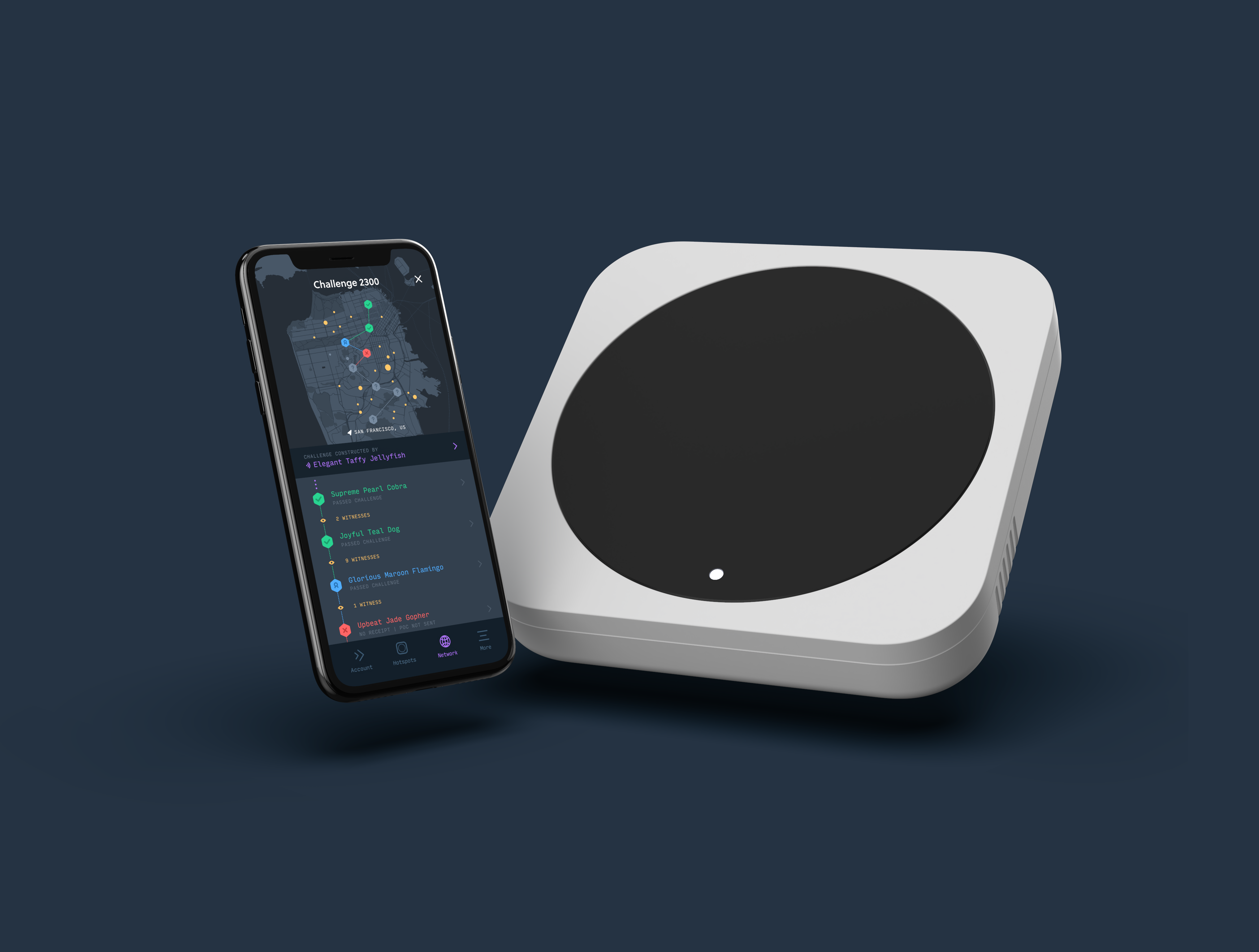 I spoke to Frank Mong, COO of Helium to find out more. He shared the companies affinity for non-proprietary open-source technology and build in security.
"We think the fundamental hindrance of having more connected IoT devices, is the fact that there is no ubiquitous network that is either available for connecting, or opensource, We need to be able to build and connect for kilometres."
Helium's open-source architecture has already enabled a number of hardware developers to create small, low-power devices that communicate via the company's LongFi, Helium's open wireless protocol optimized for miles of range, and maximum battery life for low-bandwidth IoT devices. The protocol is 200 times the range of Wi-Fi at 1/1000th of the cost of a cellular modem.
Developers can easily create devices, like pet trackers and water quality sensors, that connect to Helium for a fraction of the cost of cellular. The release of its open-source SDK to enable more devices to link to the network thanks to integration with both Google and Microsoft cloud platforms, as well as IoT development platform Blynk.
You may also like: 5G Infrastructure: Future of Most Disruptive Force in Wireless Connectivity
Devices impractical using cellular technology because of power limitations and costs are now able to connect and provide capabilities like the location tracking of a bike or pet and monitoring water or air quality sensors in remote areas. Prototypes developed for the Helium network include InvisiLeash's location tracking dog collar, CleanWater AI's remote, low-power pollution monitor and Bike Route Data Gatherer's bike and scooter tracker.
Late last year the company rolled out its two-sided market and publishes an open-source SDK so any developer can create devices that use the network.
Is it the Same as Things Network?
Frank explained:
"The Things Network has a centralized server. All data has to go to their server. In our world we're decentralized. The blockchain manages the routing, It's fully encrypted from the edge. And this data actually is routed by the blockchain decentralized to the owner of the data, whereas the Things network is centralized. Any device can join our network as long as they use the LongFi protocol. LongFi is permissionless so any low energy devices can be connected to any helium hotspots around the world."
Further, the monetary compensation for Hotspot owners involves Proof-of-Coverage, a unique work algorithm that uses radio waves to validate Hotspots are providing legitimate wireless coverage.
For this validation work Hotspots can earn Helium tokens by verifying network transactions, adding new blocks to the blockchain, and performing other tasks. To participate in PoC, there must be multiple Hotspots at least 300 meters apart in an area, but still within range of each other (up to many miles depending on the environment). Single Hotspots earn less as they can only issue Challenges over the internet, and can't participate in Proof-of-Coverage.
The Helium Hotspots only require as much energy as a 12-watt LED light bulb to run and only 150-200 hotspots are necessary to blanket a city in connectivity.
An Engaged Customer Community
I was curious to learn about customer based. He noted that their early user base is a combination of wireless customers and IoT enthusiasts. "We're getting a lot of folks that have been playing around with the things network or playing around with different alternatives in the IoT space. The other cohort is crypto enthusiasts, folks that are dabbling in blockchain or cryptocurrency.
I was curious about the creation of the network. Frank shared:
"When we first set out to build the blockchain component of what we wanted to do two years ago we did an online survey. We did a pre-order two years ago, and we asked the market, locally, who would pay essentially $495 for a Hotspot that created a massive network where you own and operate it. And for doing so you're able to mine cryptocurrency.
So we just put that out on our website and social media. And we had roughly 1.2 million units ordered in only a matter of 90 days. It was wild. I mean, completely unexpected. the mass majority of interest came from Europe and Asia."
Given the company are big open-source fans, I was curious if anyone had tried to build their own gateways. Frank shared that only a couple of days after open-sourcing their technology a community member built their own:
"We're so happy to see that. And like I said, it's not surprising in a way in that the early adopters of our technology are people that are in the wireless world. They've already purchased a Hotspot. They are in our GitHub repos.
So this guy asked us a tonne of questions on our community Slack channel, and co-founder Amir successfully walked this guy through building his own Hotspot. We're really proud of really excited about the fact that our open source repos work. It just reminds you, this world that we live can moves very fast if you have the right tools, you have the right support to enable people to do this."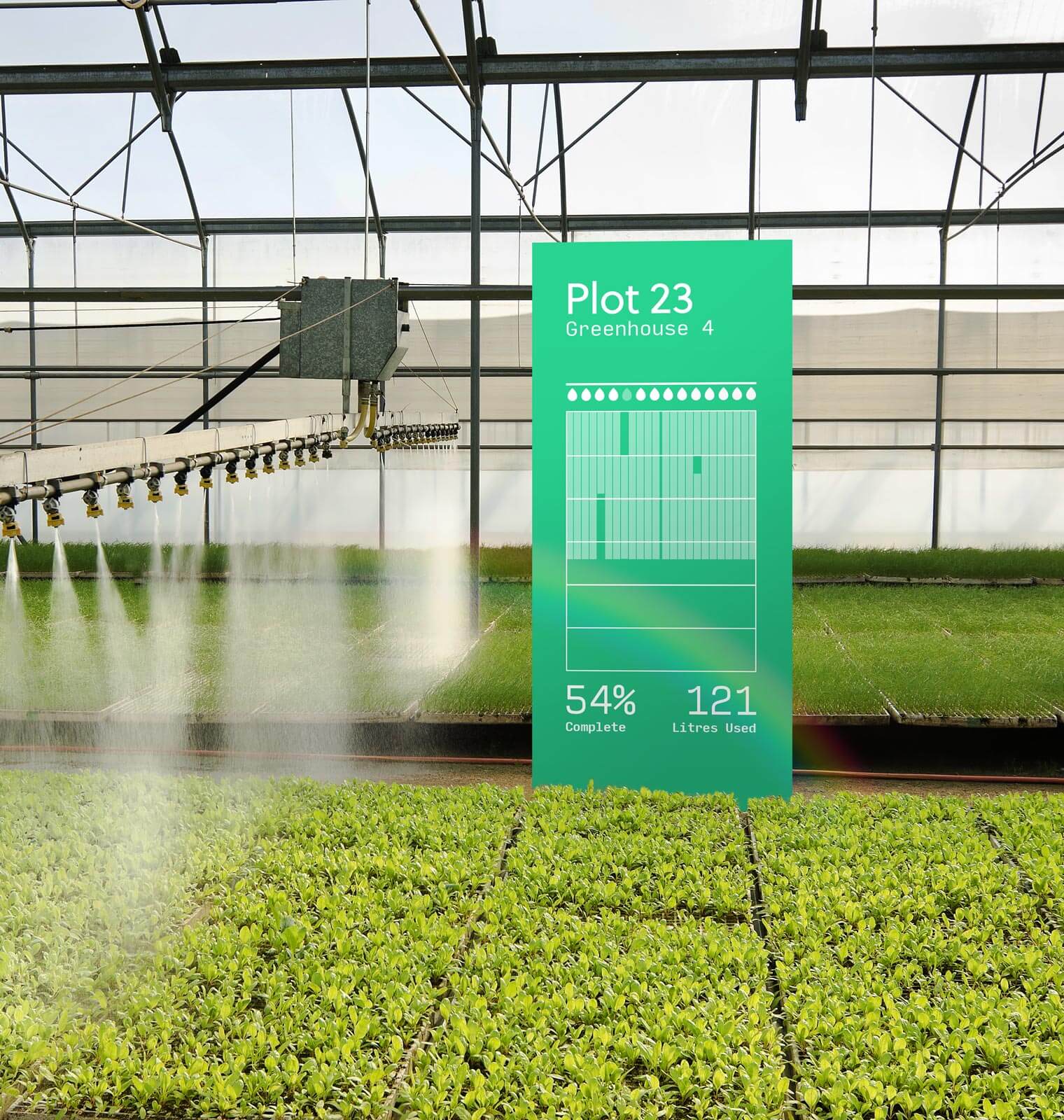 The company is already working with agtech providers servicing crop growers in South Carolina and fruit growers in Northern Georgia. They're aimed to expand to Europe in the second half of this year.
Further Reading
How Automotive Connectivity Is Fueling the Future
Connectivity of Legacy Equipment: the Transformation of Manufacturing
What Do the Latest Smart Home Innovations Mean for the State of IoT?
Topics:
hotspot ,node ,open source ,p2p connectivity ,wireless ,wireless network infrastructure
Opinions expressed by DZone contributors are their own.