Hey Java Developers! Microsoft Would Like a Word With You
DZone's Guide to
Hey Java Developers! Microsoft Would Like a Word With You
Open-source .NET, SQL Server on Linux, joining the Eclipse Foundation..what is happening??
Join the DZone community and get the full member experience.
Join For Free
As someone who ran a fairly visible Java Users Group for 15 years, I receive lots of inquiries from potential speakers. About a month ago I received a message from a program manager at Microsoft requesting to come present on Microsoft's open source offerings for Java developers. If you had asked me 10 years ago about the chances of someone from Microsoft coming to Philly JUG to speak about Java and open source, I would have given an answer once I stopped laughing.
Yesterday, Microsoft announced the availability of SQL Server on Linux. Today, it was announced that Microsoft was joining the Eclipse Foundation, and while they were at it, open sourced a plugin. The announcement about Eclipse started with this:
At Microsoft, our developer mission is to deliver experiences that empower any developer, building any application, on any OS. And this mission requires us to be open, flexible, and interoperable: to meet developers and development teams where they are, and provide tools, services and platforms that help them take ideas into production.
Read that again. Does it sound at least a little familiar?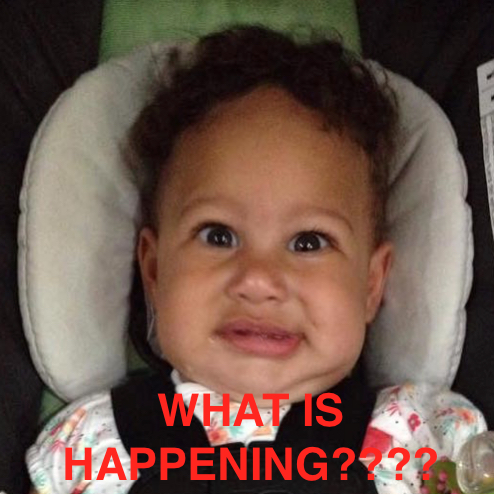 Microsoft's commitment to open source has become difficult to ignore or dismiss. Although Microsoft might be a bit late to the game, perhaps they view the Java community as particularly ripe for a new suitor. Questions regarding Oracle's leadership and stewardship in the Java world began immediately at the Sun acquisition, and the recent exodus at Oracle has been a noteworthy development.
Former Java Evangelist Reza Rahman, who very publicly announced his departure from Oracle just this week, has made mention of the recent developments with added criticism for Oracle's oversight of Java.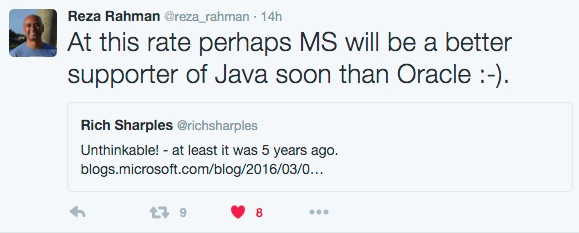 Might we see a day where Microsoft is seen as a leader in the Java world?
Developers! Quickly and easily gain access to the tools and information you need! Explore, test and combine our data quality APIs at Melissa Developer Portal – home to tools that save time and boost revenue. Our APIs verify, standardize, and correct the Big 4 + more – name, email, phone and global addresses – to ensure accurate delivery, prevent blacklisting and identify risks in real-time.
Topics:
microsoft ,java ,oracle
Opinions expressed by DZone contributors are their own.