Hilbert Space Methods for PDE
DZone's Guide to
Hilbert Space Methods for PDE
Join the DZone community and get the full member experience.
Join For Free
The open source HPCC Systems platform is a proven, easy to use solution for managing data at scale. Visit our Easy Guide to learn more about this completely free platform, test drive some code in the online Playground, and get started today.
When I was in grad school, my advisor asked me to study his out-of-print book, Hilbert Space Methods in Partial Differential Equations. I believe I had a photocopy of a photocopy; I don't recall ever seeing the original book. I pored over that stack of copies line by line while preparing for my qualifying exams.
Then this evening I was browsing a used book store and was shocked to find a copy of the book, a Dover reprint.
It was an odd feeling to find what was once a precious and mysterious book available for $5.99 as part of a rag-tag assortment of mostly elementary/popular used math books.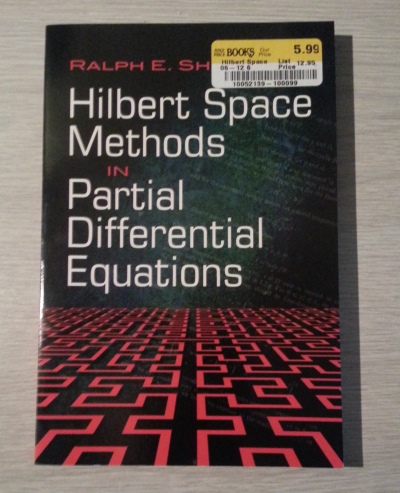 Managing data at scale doesn't have to be hard. Find out how the completely free, open source HPCC Systems platform makes it easier to update, easier to program, easier to integrate data, and easier to manage clusters. Download and get started today.
Big Data Partner Resources
Big Data Partner Resources