How to check multiple variables for equality in #ruby the simple way
Join the DZone community and get the full member experience.
Join For Free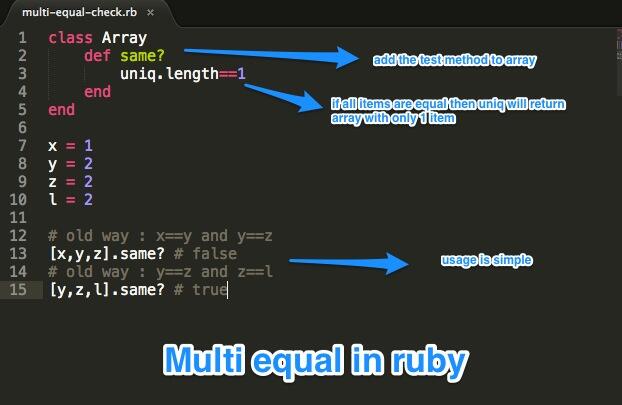 class Array
	def same?
		uniq.length==1
	end
end

x = 1
y = 2
z = 2
l = 2

# old way : x==y and y==z
puts [x,y,z].same? # false
# old way : y==z and z==l
puts [y,z,l].same? # true

Opinions expressed by DZone contributors are their own.